Page 2 of 3
Can I add XP-like expanding folder shortcuts to Vista's Start menu?
Matthew J. Filip, Saxonburg, Pennsylvania
Unfortunately not. In XP, all you have to do is drag a folder to a desired place in the Start menu, and you get a submenu of that folder's contents. Not so with Vista.
You have a number of workarounds for this problem, but the best one I've seen came from Filip himself, after he asked me the question. This tweak places your folder on the Start menu's right pane, along with Documents and Control Panel, so you can open it via a pop-up submenu.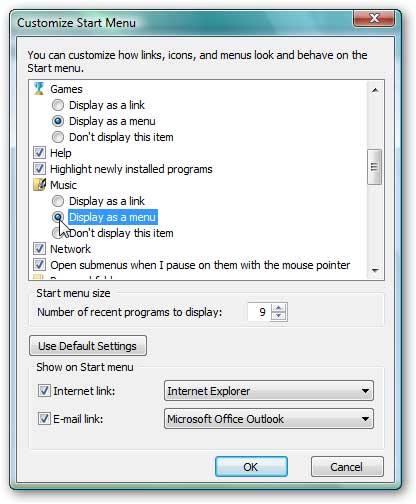 1. Right-click the Start button and select Properties.
2. In the Start Button tab, click the Customize button next to the 'Start menu' option.
3. Scroll down the list of options in the resulting Customize Start Menu dialog box. Consider the various folder options; those with suboptions let you choose whether to display them as a link, a menu, or not at all. Find one you don't need, and for that folder, select Display as a menu.
4. Click OK to close both dialog boxes.
5. Click Start, right-click the folder you selected in step 3, and select Properties. (Unfortunately, this won't work with the Games folder.)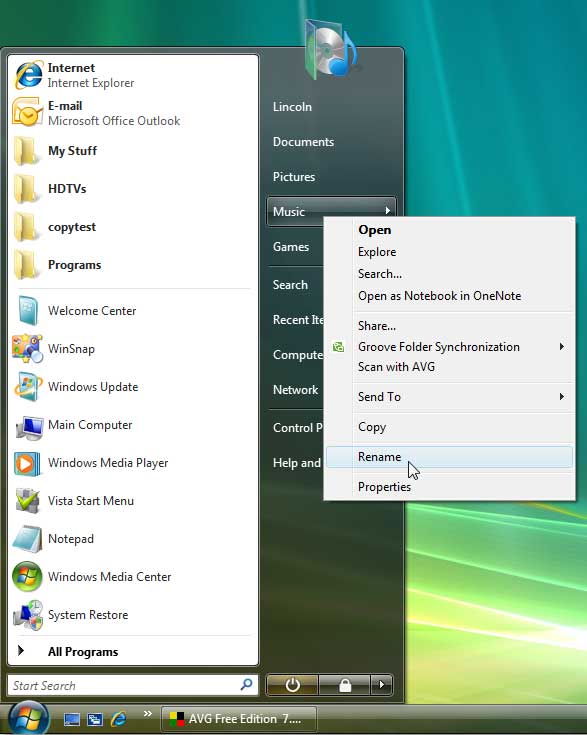 6. Click the Location tab and type in the path of the folder you want easy access to.
7. Click OK. I'll leave it to you to decide whether to move any files from your former Music, Photos, or Games folders to your new, basically fictitious one.
8. Click Start, and right-click the folder whose location you just changed. Select Rename and then rename the Start menu's pointer to the appropriate folder name.