25 Best Business Software Tools and Web Services
Anyone who says their business "runs itself" probably owes a great debt of gratitude to a small army of software applications and Web services that tirelessly feeds the machine from behind the scenes. From creating and storing documents and staying on top of e-mail to keeping the books and getting teams working together, it takes a lot of code to run a business, or at least to run it well. But setting up your company isn't as easy as just fishing apps out of a barrel. You want the best you can get, and at a price that isn't through the roof.
With capability and frugality firmly in mind, we rounded up 25 of our favorite software tools and Web services that we deem the best for powering small and medium-size businesses. Of course, not every business needs every type of program or service, but if your small business could use some help in any of the categories below, our list will give you a pretty good shot at picking a winner.
Accounting Software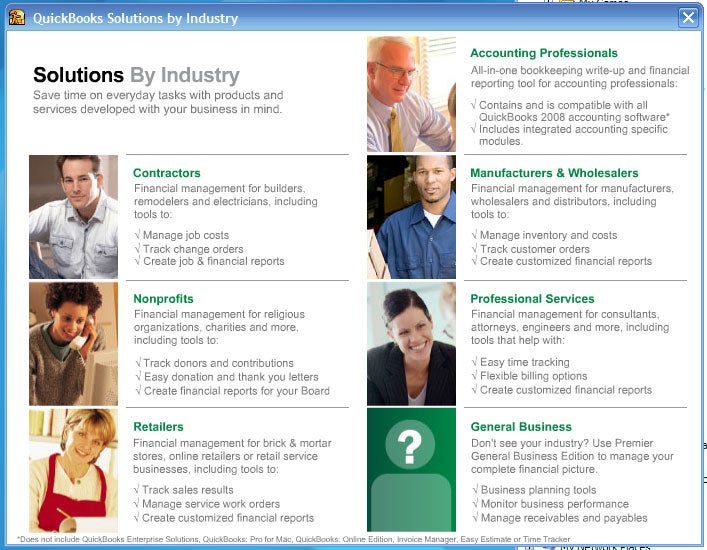 Intuit QuickBooks Pro
The flowchart-based accounting of QuickBooks is as close to a standard in financial management as the small-business world has, and it's arguably the easiest way for nonprofessionals to transfer their books from the filing cabinet to the computer, where they belong. Most actions, from cutting a check to billing a client, are just a click or two away from the start screen. ($200)
Backup and Recovery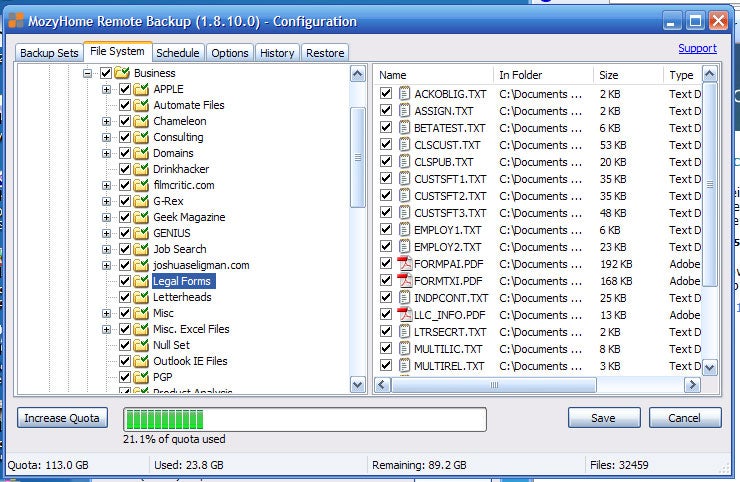 Mozy
You can (and should) regularly back up files to an external hard drive or NAS (network-attached storage) de­­vice in your office--but what if the whole place goes up in smoke? Hedge your bet with an online backup service like Mozy, which automatically archives whatever you'd like across the Internet, safe and sound. Just select what you want backed up, and Mozy does the rest, either in bulk while you sleep, or in real time, as files are changed. ($5 per month for unlimited service)
Blogging Tool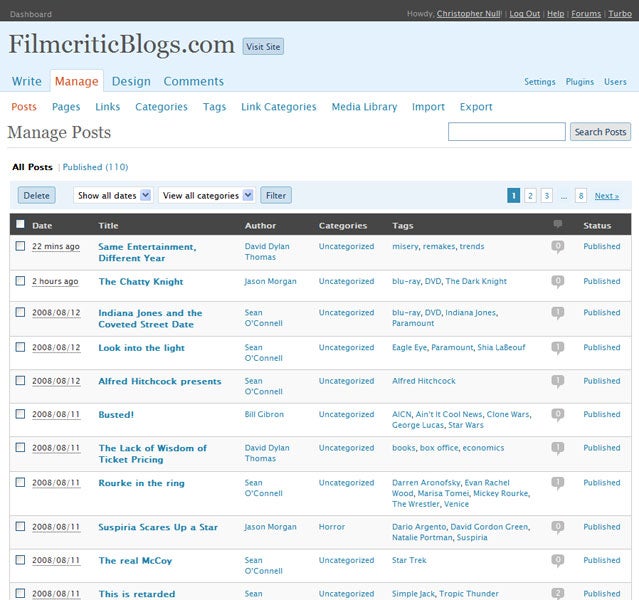 WordPress
If your business still doesn't have a blog--one of the best ways around to provide up-to-date company and product news--you're only about three years behind the curve. Hey, it's not too late to catch up: WordPress installs in minutes (it even offers a free, hosted option on WordPress.com), and the platform is dazzlingly easy to use (the site's home page carries an ad for WordPress for Dummies, but we doubt you'll need to crack that volume). WordPress so simple, your team will be begging to contribute to the blog instead of whining that it's too laborious. (free)
Calendar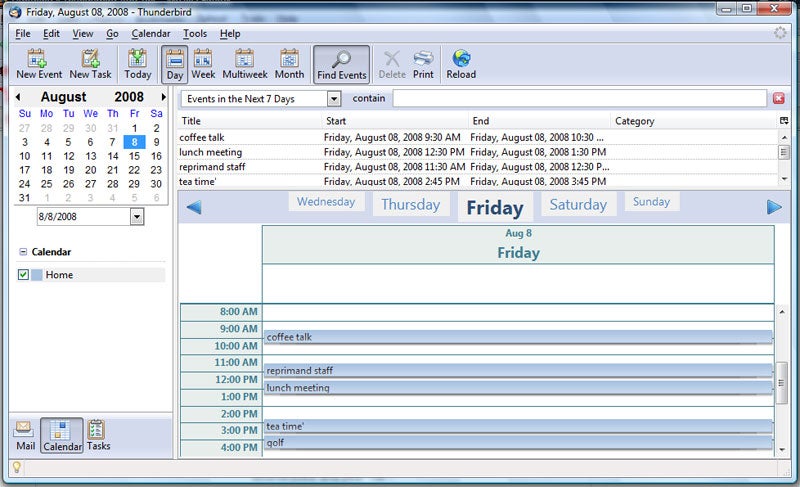 Sunbird
Mozilla's Thunderbird (our e-mail pick; see that category below) lacks a calendar, so most business users rely on the equally free Sunbird for scheduling. It's a very straightforward application, with day, week, and month views, and even a publishing feature to enable sending your calendar to a Web site, should you wish to make it public. Get the Lightning plug-in to integrate Sunbird directly with Thunderbird. (free)
Collaboration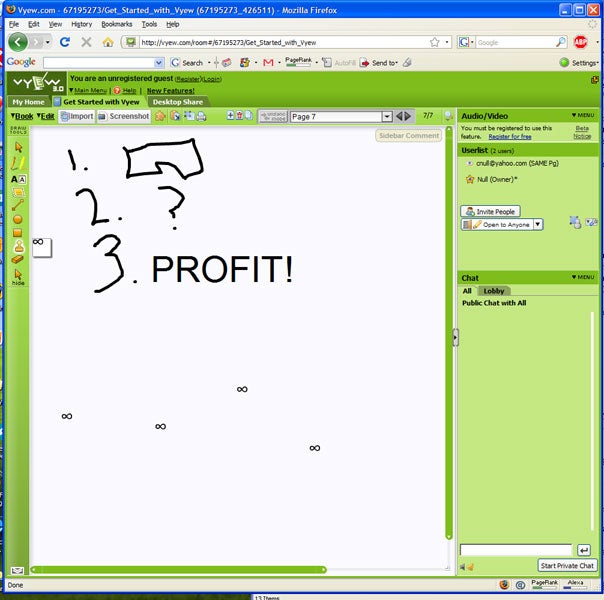 With Vyew, anyone can host an Internet session that lets scattered colleagues work together on a project in real time. This Web conferencing platform gives you a very simple whiteboard where you can upload documents for discussion, share your desktop, or create designs from scratch. You don't even have to register to use Vyew, but if you do, you get access to VoIP and other audio services. (free for up to 20 live participants; additional services extra)
Collaboration/Office Suite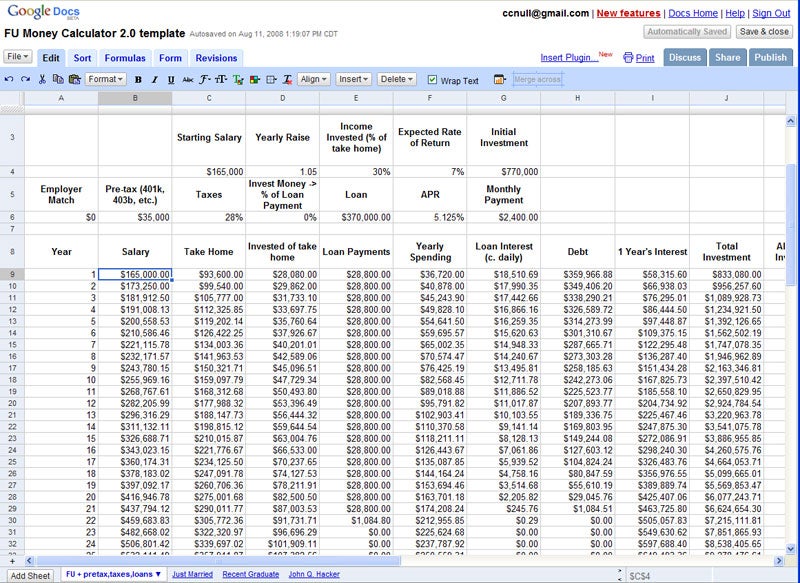 Google Docs
If your team members all have Google accounts (and why wouldn't they?), sharing files and collaborating on them simultaneously and in real-time is a snap with Google Docs. A word processor and spreadsheet are your only choices--no free-form whiteboarding here--but the service is free and easy as pie to operate. Upgrading to the Premier Edition brings extra space (a 25GB limit versus 7GB for free) and a conference-room scheduling system. (Standard Edition is free)
CRM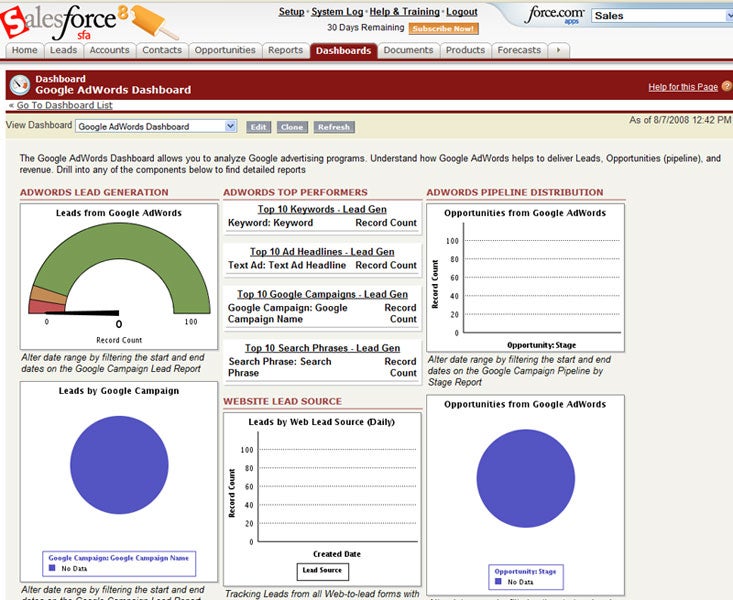 Salesforce.com
Customer relationship management isn't just for the Fortune 500. Even one-person shops can benefit from a more ordered approach to managing the sales process, tracking leads, and ensuring that follow-ups are done in a timely fashion. Salesforce.com requires some training and patience due to its vastness, but its exhaustive feature set and affordable pricing options make it a business must-have. ($8.25 to $250 per user per month)