Page 3 of 4
Scott Richter

Alias: None
Current Status: Ring-Tone Merchant
Scott Richter has never claimed to be anything more than a "high-volume electronic marketer" and, unlike many of our contenders for the spam crown, he's never spent a day in a prison jumpsuit. Yet spammish activities have cost him big in other ways. In 2005, he agreed to pay Microsoft $7 million to settle a lawsuit over bulk e-mail sent by his company, OptinRealBig. The suit charged that OptinRealBig used fake subject lines and falsified addresses. He settled another suit brought by then New York Attorney General Eliot Spitzer and agreed to abide by federal laws concerning bulk e-mail. He even got himself removed from Spamhaus.org's Register of Known Spamming Operations (ROKSO), considered the authoritative source on junk e-mailers.
But in January 2007 Richter's new company, Media Breakaway, was sued for--yes--sending deceptive and unsolicited commercial e-mails to MySpace users. Last June, an arbitration panel awarded MySpace $6 million in damages and attorneys' fees. The 41-year-old Richter also recently made headlines as one of the principals behind Ringaza.com, a site accused of charging customers $7 to $10 a month for "free" ring tones.
Spam Royalty Rank: Raja of Ring Tones
Christopher William Smith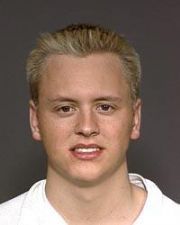 Alias: Rizler
Current Status: Serving 30 Years in Big Sandy Prison, Inez, Kentucky
As proprietor of the Xpress online pharmacy in Burnsville, Minnesota, the 28-year-old Smith built up a fortune estimated at $24 million by selling prescription drugs illegally across the Net. When FBI agents raided Smith's home in May 2005, they found a Lamborghini in the driveway and cereal boxes stuffed with more than $1 million in cash. But they didn't find Smith--he was already on the lam in the Dominican Republic. When he returned a few weeks later, he was arrested at the airport.
In November 2006, a federal jury convicted Smith on nine counts of drug running, wire fraud, money laundering, and racketeering. In a separate case, AOL sued Smith for sending billions of spam e-mails and won a judgment of $5.3 million. But what earned Smith that 30-year stretch was even more special: While awaiting trial in March 2006, Smith was caught on tape ordering a hit on a witness's children from a jail-house phone.
Spam Royalty Rank: Prince of Pills
Alan Ralsky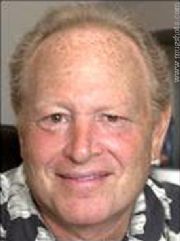 Aliases: Sam Smith, William Window, Victor Allan
Current Status: Under Indictment
Whoever says crime doesn't pay hasn't seen Alan Ralsky's house. Despite a felony conviction for bank fraud in 1995, the 63-year-old has never done time. Instead, he lives in a palatial estate in West Bloomfield, Michigan, thanks to millions he's made from pumping out more than 70 million commercial e-mail messages a day.
When photos and the address of Ralsky's 8000-square-foot home were posted online in 2002, ticked-off Netizens signed him up for hundreds of catalogs and mailers, flooding Ralsky's home with junk mail. When his phone number was posted--but with one digit incorrect--a neighbor was flooded with venom-filled calls. The neighbor called the 63-year-old spammer "one of the most hated people on the Internet."
After the FBI raided his home in 2005 and confiscated all of his equipment, Ralsky allegedly began employing botnets for spamming. In January 2008, Ralsky was indicted along with 10 others by a federal grand jury on 41 counts of spamming and stock fraud. According to the DOJ, the case is still in discovery mode. He may yet trade his big house for the Big House.
Spam Royalty Rank: Marquis of Michigan