Call it a 'Sub-Subnotebook.' New 'PC' is Small as a Cell Phone!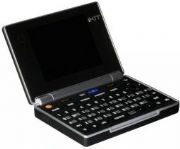 IMOVIO launched today a smaller alternative to a subnotebook -- much smaller. The new iKIT is about the size of a PDA from ten years ago, but has a QWERTY keyboard and connects to the Internet at 3G speeds via your cell phone or Wi-Fi.
The $175 Linux-based system has a Webcam built in, as well as a range of applications, including Web browsing, e-mail and IM.
It can connect to the Internet using a standard Wi-Fi connection, or it can use your cell phone's mobile broadband connection via Bluetooth.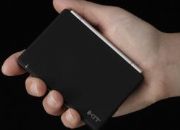 The company is currently pitching it to mobile network operators and retail stores.
It's being compared to the ill-fated Palm Foleo. But the comparison doesn't work because the Foleo was Palm-phone only, didn't fit in a pocket and cost well over three times the price of the iKIT.
Would YOU carry a second device (in addition to your cell phone) like this?
(This article originally appeared on Computer world as a blog. For more content from Mike Elgan visit his blog The World Is My Office)

Amazon Shop buttons are programmatically attached to all reviews, regardless of products' final review scores. Our parent company, IDG, receives advertisement revenue for shopping activity generated by the links. Because the buttons are attached programmatically, they should not be interpreted as editorial endorsements.