Sneaky Fees: 7 New Ways You're Paying More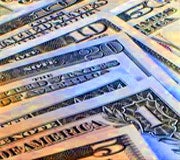 It's no secret that the faltering economy is taking its toll on the tech world. You may not have noticed, though, how often your wallet has been hit with sneaky fees as a result. We've identified seven recently introduced surcharges on tech-related products--add-ons that vendors aren't exactly trumpeting. Ready to see where companies are hiding the new fees?
Sneaky Fee Philosophy
Sneaky fees are by no means new. A study two years ago found that American consumers, on average, pay almost $950 each in cloaked costs every year. Now, with the mangled state of the economy heralding hard times ahead, corporations are have even more reason to try to bump up the price of their goods by subtly tacking on a few cents here and there for various nominal services and extras. "Companies are struggling with this new economic environment in the last 12 months," says Bob Sullivan, author of Gotcha Capitalism and columnist of MSNBC's Red Tape Chronicles. "They'll really be willing to do anything to survive."
Finding Your Fees
We've long heard about hidden fees in things like phone bills. "Federal Subscriber Line Charge"? There's nothing federal about it--that one goes straight into the phone company's coffers, as does the "Regulatory Cost Recovery Charge" on your cell phone service statement. But newer costs are popping up in technology right now, and they may be affecting you in ways you're unaware of.
1. Shipping Surcharge
Online shoppers, beware: The bill for buying or selling a product online is ballooning, due to a new wave of shipping surcharges. Carriers' fuel surcharges have already doubled since last year. And now, both UPS and FedEx have additional rate hikes in mind for home deliveries. FedEx rates will jump by almost 7 percent in January, while shipping via UPS Ground will go up by about 6 percent. (Hint: Check out these shipping tools for some ways to make up the difference.)

Amazon Shop buttons are programmatically attached to all reviews, regardless of products' final review scores. Our parent company, IDG, receives advertisement revenue for shopping activity generated by the links. Because the buttons are attached programmatically, they should not be interpreted as editorial endorsements.