video
Smart Phone OS Smackdown
Page 3 of 3
Microsoft Windows Mobile
What it is: As its name makes clear, this is Microsoft's mobile edition of Windows. Version 6.1 ships on a dozen phones from manufacturers such as HTC (with its Touch Diamond), Motorola, Palm, and Samsung.
Here's a video showing the best of the new features of Windows Mobile 6.1.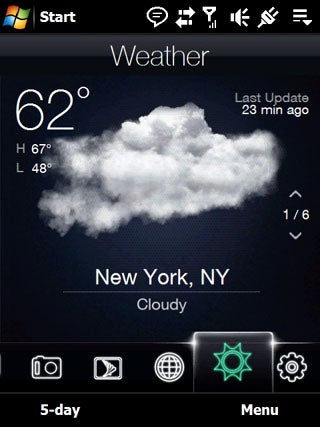 Some manufacturers--including HTC with the Diamond, Palm, and Samsung--supplement Windows Mobile with their own software layer or tweaks to the underlying Windows Mobile OS.
How it works: Surprisingly, Windows Mobile acts like full-strength Windows, complete with a Start menu and system tray. That isn't a virtue--who wants to squint at tiny icons on devices meant for on-the-go use? The Touch Diamond covers up part of Microsoft's stylus-oriented interface with a fingertip-driven system called TouchFLO that's nowhere near as elegant and intuitive as the iPhone.
How it looks: It's workmanlike. But it falls far, far short of iPhone OS's surface gloss.
Built-in applications: The version of Internet Explorer on current phones is profoundly archaic; the Touch Diamond dumps it for Opera Mobile. (Microsoft has released a new version of IE, but it isn't yet available on any phones.) On the other hand, the productivity apps--basic versions of Word, Excel, Outlook, and PowerPoint--aren't bad.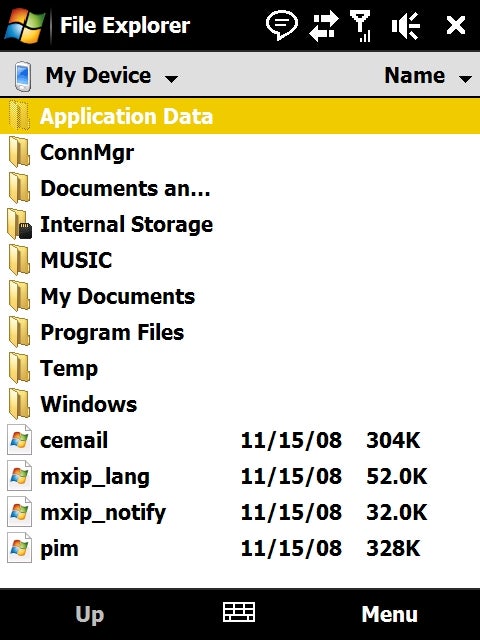 Third-party stuff: The best thing about this OS is the sheer variety of available applications in every category. Utilities such as Lakeridge Software's WisBar Advance let you tweak the interface's look, feel, and functionality, compensating for some of its deficiencies. But you get no built-in app store à la iPhone OS and Android.
Bottom line: Windows Mobile has fallen behind the times on multiple fronts. Microsoft's next major overhaul isn't expected until late 2009 or 2010; by then, version 6.1 will be all but irrelevant.
Nokia S60 3rd Edition on Symbian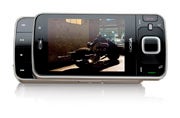 What it is: S60 3rd Edition is the version of the venerable Symbian mobile OS found in a variety of smart phones, not only from Nokia (including its new N96) but also LG and Samsung.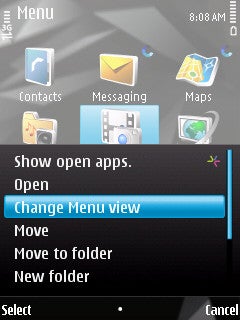 How it works: S60's interface dates from the days when even the smartest phones sported only a numeric keypad and a few other buttons, and it tends to make you shuffle through menus one laborious item at a time. (The BlackBerry OS does a much better job of making non-touch-screen devices fast and efficient.)
How it looks: It's pretty old-fashioned by today's standards, with blocky fonts and retro icons.
Built-in applications: The programs vary from phone to phone. The N96 I tried includes a reasonably comprehensive suite of apps, and judged purely on available features, they're respectable; the browser, for instance, has a zoom-in/zoom-out interface that's theoretically similar to the one in iPhone OS's Safari. But the clunky interface leaves them feeling less powerful than the apps on any other phone I tried for this article.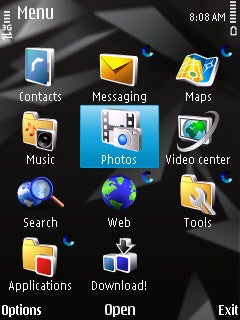 Third-party stuff: A profusion of useful S60-compatible applications is available at sites such as Handango--one of the deepest libraries for any platform, thanks to Symbian's long life span and wide usage.
Bottom line: S60 3rd Edition is stale in comparison with iPhone OS and Android, but it's also heading for retirement. The new S60 5th Edition brings the OS up-to-date with features such as touch-screen support; Nokia's 5800 XpressMusic, the first phone to use it, won't arrive in the United States until early next year.
Former PC World editor in chief Harry McCracken now blogs at his own site, Technologizer.
Shop Tech Products at Amazon