How do I Keep My Desktop Icons in Place?
An anonymous reader doesn't like the way Windows sometimes rearranges icons on his desktop. Can he protect himself against this annoyance?
Yes, with a free program by Jamie O'Connell called Desktop Restore. It comes in two versions.
Once you install the shell extension version, you'll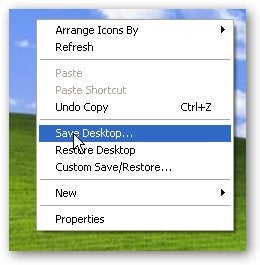 find two new options when you right-click the desktop: Save Desktop and Restore Desktop.
If you'd rather not install anything, there's the command line version. But this one requires a bit of a learning curve--especially if you're not comfortable in Windows' DOS-like command line environment.
Add your comments to this article below. If you have other tech questions, email them to me at answer@pcworld.com, or post them to a community of helpful folks on the PCW Answer Line forum.

Amazon Shop buttons are programmatically attached to all reviews, regardless of products' final review scores. Our parent company, IDG, receives advertisement revenue for shopping activity generated by the links. Because the buttons are attached programmatically, they should not be interpreted as editorial endorsements.