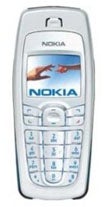 The Nokia 6010 and the Motorola RAZR V3 have topped one electronics recycling firm's list of the most-recycled cell phones in 2008.
According to ReCellular, a self-described "electronics-sustainability firm" based in Dexter, Mich., all of this year's ten most-recycled handset models were released since 2003. The Nokia 6010, the Motorola RAZR V3 and the LG VX4500 -- all of which were released in 2004 -- were the three most commonly recycled cell phones.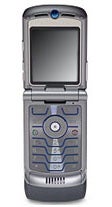 The most recent cell phone models on the list were the Motorola RAZR V3M and C139, which were released in 2006 and which finished fourth and fifth on the list, respectively.
ReCellular CEO Chuck Newman says that the prevalence of such recent models shows how quickly consumers discard their old electronic devices in favor of newer, faster models. Noting that the average American replaces his cell phone every eight months, ReCellular says that 80% of the phones on its Top 10 list were still functional at the time of their disposal. ReCellular collected its data on recycled cell phones by cataloging the model types of the estimated 6 million cell phones the company has collected so far for reuse and recycling this year.
"Three years ago, the most popular trends were ultra-compact handsets and the first entry-level camera phones," Newman says. "Today, these phones are being retired in large quantities as consumers are moving toward newer technologies, especially smartphones and multimedia-enabled handsets."
ReCellular predicts that this year's top-selling models, such as the iPhone and the BlackBerry Curve, will be among the most recycled cell phones in the United States within the next couple of years. With more than 130 million cell phones thrown out every year, ReCellular says that consumers need to become more aware of cell-phone recycling programs to avoid creating tens of thousands of tons of electronics waste every year. By giving their phones to recycling centers, consumers would let companies reuse working materials in older models for producing new cell phones, Newman says.
This story, "Which is the Most Recycled Phone?" was originally published by Network World.