Page 2 of 3
Virtual Rejection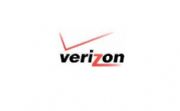 Dr. Herman I. Libshitz is used to people giving him, uh, crap about his name. The doctor, raised in Philadelphia and now living in Chestertown, Maryland, learned early on he'd have to defend his family's honor.
"When you're named Libshitz, you expect problems with your name," he says. "Can you imagine what a drill sergeant did with Libshitz?"
Still, Libshitz's foray into cyberspace proved more irksome than the teasing he had endured in his younger years. It started around 1998, when he and his wife bought a computer and tried to sign up for an AOL account.
"AOL told me my name was insulting and offensive," he remembers. "They wouldn't give me an e-mail address."
Libshitz fought and won that battle. But it was only the beginning. Fast-forward to July 2008, when Libshitz and his wife decided to upgrade their home Internet service from dial-up to broadband. They logged on to Verizon's Web site only to find that, once again, the ISP wouldn't accept their name for use in an e-mail address.
"Verizon could use my name in the phonebook. They could use my name to bill me. Lord knows they cash my checks with my name on it," Libshitz says. "But somehow, as an e-mail address, it wasn't good. That offended me. I told them it was fine when Uncle Sam wanted me to be in the military, and I proudly served."
Four phone calls and a rotating lineup of unseen supervisors proved inadequate to the task of solving the Libshitz issue. Finally, a reporter from the Philadelphia Inquirer managed to get through to someone at Verizon to discuss the doctor's DSL purchase problems and ultimately to reverse the decision declaring his last name off-limits.
"They condescended to let me use my own name as an e-mail address. Wasn't that gracious?" Libshitz remarks.
What happened to Libshitz is hardly unique. More than 150 families with Libshitz variations as their name are listed in New York City alone, and it's by no means the only name to run afoul of the Scunthorpe Problem. Just ask Craig Cockburn, who has resorted to replacing the "o" in his last name with a zero to get around filters. Nor are the tastemeisters at Delicacy Central limiting their vetos to instances of buried accidental profanity. Until just a couple of years ago, according to reports, some providers banned names that contained the word "Allah"; eventually Yahoo reversed its ban, which had made addressing difficult for people named Callahan (among others).
Service Provider Policies
The major national ISPs remain reluctant to discuss their policies on acceptable e-mail address names--or to offer guidance to people regarding what rights they have with regard to using their legitimate family names. I did a little digging and discovered that a person named "Lipshitz" could create an account with Microsoft Hotmail or with Yahoo Mail and not run into any trouble. (I used this spelling and not the doctor's because Lipshitz is a more common variation of the name.)
Try the same operation with AOL Mail, Comcast, Gmail, or Verizon, though, and--if you're a Lipshitz--you'll get turned away. (If you're a Cockburn, you won't fare much better.)
Of the four nay-saying providers, only two were up-front in discussing their policies. Verizon's spokesperson explained that "if the language is objectionable and obvious," the network won't "permit it to be used in an e-mail account address." On the other hand, he said, anyone with a valid name-based reason to use that language in an address could contact Verizon's staff and request an exception.
AOL's spokesperson said that the company's filters do block certain "strings of words and particular terms," including any phrases deemed to be "sexually explicit or vulgar." She also emphasized that users who encounter specific problems with the filters can make individual requests.
Comcast did not respond to my request for comment. When I visited its Web site chat interface as a potential customer, however, and asked a representative about creating an account with the name "Lipshitz," the rep told me that the system would block it: "I am sorry, the same with other providers, username with profanity words are not allowed by the server."
As for Gmail, a spokesperson responding by sending me two basic excerpts from the service's online FAQ--one explaining that a username may be unavailable to "prevent spam or abuse," and another explaining why all usernames must contain at least six letters. When I tried to obtain specifics about the policy and to ask about the best course of action for people with blocked names, the spokesperson stopped responding to my calls and e-mail messages.
AT&T did not respond to multiple requests for information. I attempted to log on to its online chat interface as a customer, but its representatives told me I would have to complete the sign-up process before I could see whether any specific username would be accepted.
Next: The 7 Dirty Words