Page 3 of 3
Tech Embarrassment 7: Good Morning...Now Please Clean Out Your Desk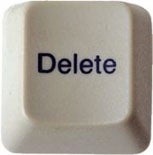 Firing people via e-mail is truly tacky. Writing a sample fired-by-e-mail message for the bosses to review--and then sending it to the entire company instead--is something worthy of The Office.
But on September 3, employees at a struggling New York ad agency came to work and found the following message in their inboxes:
"I have some difficult news which that affects you and your position with the company. Based on the continued reduction in our client's' spend ...we no longer have a role for you. ...Your last day with the company will be _____________. If you would like to go home today and come back tomorrow to clean out your desk or office, you are free to do so."
According to Roger Matus, author of the Death By Email blog and CEO of InBoxer, that message was to be sent to 10 percent of the employees at New York's Carat agency after approval by senior management. Instead, everybody got it--along with detailed charts, PowerPoint slides, and strategy memos for the as-yet-unannounced companywide reorg.
Did we mention that the person who sent it was the company's "Chief People Officer"? We're guessing there's at least one person at Carat who was asked to clean out her desk.
How to avoid having this happen to you: Get an enterprisewide e-mail management system from a company like InBoxer or Permessa. And, really, drop the cute job titles--it isn't 1998 anymore.
Tech Embarrassment 8: Don't Show, Don't Tell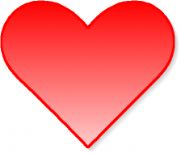 When your computer is hooked up to the big projector in the room, you want to give off a professional impression. That doesn't include intimate chat with your lover boy.
Laura, a tattoo artist in Pennsylvania, was in a computer training class when she decided to check her e-mail.
"Halfway through [my] reading a scandalous e-mail from a then-boyfriend, someone said, 'Um...you probably want to get off of that,'" she writes. "I forgot that the computer I was using was the 'sample' screen broadcast in front of the whole audience."
Jennifer, a PR associate in California, says she was giving a presentation during a meeting when her Outlook e-mail kept appearing on screen.
"At the time, I was dating this guy that kept calling me Babydoll," she says. "He sent me an e-mail saying, 'Hi Babydoll, last night was great ;-)'"
How to avoid having this happen to you: Unless you absolutely need to go online during your dog and pony show, disconnect from the Net first, Babydoll.
Tech Embarrassment 9: Photo No-No's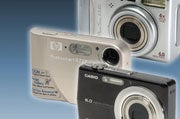 The embarrassing online photo is such a staple of the Internet age that we dedicated an entire story to it earlier this fall. Even then we missed a few good ones from people who really should know better. If these guys aren't embarrassed, they should be.
Like Sergey Brin in drag, for example. As a Stanford undergrad, the Google cofounder apparently liked to explore his feminine side.
Not to be outdone, blogger Chris Pirillo is just ten fingers away from an obscenity charge in this candid outdoor shot taken somewhere in Alaska. We understand he has unusually large hands. Really.
Meanwhile, tech blogger Robert Scoble makes Pirillo look like Brad Pitt with this PR photo for his Naked Conversations book, substituting a laptop for a big pair of mitts. We think Bob needs a bigger computer--much, much bigger.
(Thanks to former Valleywagger Nick Douglas for digging these up in the first place.)
How to avoid having this happen to you: 1. For pics that escaped in your carefree college days before you sobered up and got a real job, services such as Reputation Defender will search for and destroy them for a fee. 2. When your publicist tells you "don't worry, these photos are fine," it's time to get a new publicist.
Tech Embarrassment 10: Twitterrhea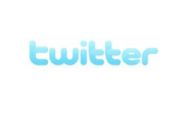 Twitter and other microblogs have inspired folks to share everything. And we mean everything. If you can say it in 140 characters or less, it's guaranteed somebody has said it on Twitter.
Here are tweets from five different Twitterati found via search.twitter.com. These people should be embarrassed, but probably aren't.
One of us is puking, one has diarrhea, one has tension headaches and one has a sore throat and congestion. Playdate, anyone?
Parasites, Parasites, Parasites. Where else can you find such words as "diarrhea," "megacolon," and "frothy vaginal discharge" together?
Awesome...the lady behind me just coughed phlegm all over my jacket. Gross.
Forgot I ate lots of fresh beets the last 2 days, almost thought I had hemorrhoids. Happy Thanksgiving!
Check out these beautiful bowels
(Note: That last tweet actually linked to an eBay auction for bowls.)
People, people, people. Please. Does the phrase "too much information" mean anything to you?
How to avoid having this happen to you: Besides deleting all your gross friends, using tools such as Twits Like Me or Twubble can help you find Twitter users who share your interests in (we hope) less earthy matters.
(Note: If you can contribute more embarrassing tech-related anecdotes, feel free to comment on this story.)
Contributing Editor Dan Tynan likes to embarrass his wife and children on a regular basis. The rest of the time he tends his blogs, Culture Crash and Tynan on Tech.