Page 5 of 5
Overcome Broken Windows File Sharing

Ubuntu generally does a great job of letting you browse Windows workgroups, access shared folders, and even share Ubuntu folders with other computers on the network (including Macs, which can also access Windows shares). Sometimes, however, Ubuntu doesn't want to play nice with others. If your PC connects physically to a network of Windows PCs with shared files or printers, you can see this for yourself: Choose Places, Network, and click the Windows Network icon. If you see all your shares, you're set. If not, follow the steps below.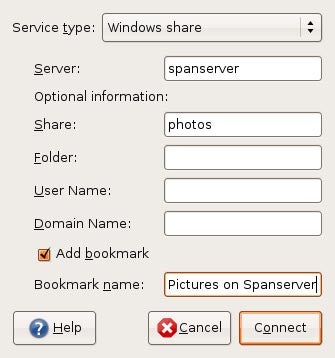 If Ubuntu doesn't spot your network shares right away, you can still see a Windows PC's shares by typing the path to the server in the Windows Network browser window's Location field--for example, smb://fileserver , which will then display all of the file server's shares. To connect to individual Windows shares directly, choose Places, Connect to Server; choose Windows share in the 'Service type' drop-down list; enter the server and share names in the corresponding fields; and end by clicking Connect. To create a permanent link to the share in Ubuntu's Nautilus file manager, put a checkmark next to Add bookmark, and enter a descriptive name in the 'Bookmark name' field before clicking Connect.

To share a folder with other computers on the Windows network, right-click a folder (choose Places, Home Folder to try this with one of the folders in your Home directory) and choose Sharing Options. Check Share this folder, and click Install service in the dialog box that suggests you install the Windows networks sharing service. After the software installs, log out of Ubuntu, and then log back in. Finally, right-click a folder and choose Sharing Options again to share it with other computers on the network.
Apps, the Icing on the Cake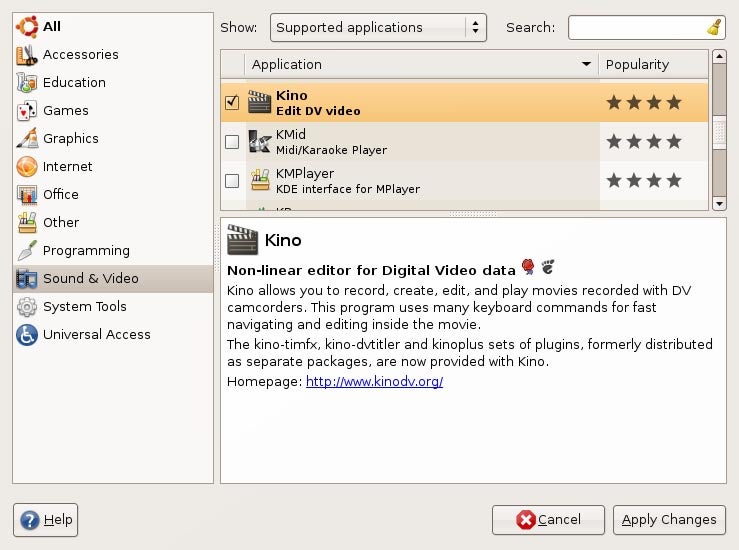 With much of Ubuntu's infrastructure humming along, you're finally free to explore what may be its most attractive feature--a library of thousands of free productivity apps, utilities, games, and scientific and industry-specific applications, all just waiting for you to give them a try. Some of the best--OpenOffice.org, F-Spot Photo Manager, the Pidgin IM client, and the Evolution PIM--are already installed by default. To see what else is available, choose Applications, Add/Remove, and start browsing through Ubuntu's wide array of applications. Should that prove overwhelming, start with our favorite Linux replacements for leading Windows programs. The money you save could be your own.