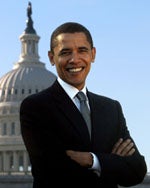 With President-elect Barack Obama proposing to spend billons of dollars on road, bridge and infrastructure projects as part of his economic stimulus plan , some state CIOs are hoping that their aging IT systems -- some so old that the source code is missing -- can get a similar makeover.
And there are a lot of systems in need of updating. In an online survey of state CIOs by the National Association of State Chief Information Officers (NASCIO) , nearly two-thirds of the 29 respondents said that anywhere from 40% to 80% of their IT infrastructures consisted of legacy systems .
Many of those CIOs reported that their systems were still running code written two or more decades ago to support critical finance, human resources, procurement and other ERP functions. Participants in the survey, which was conducted from July 30 to Sept. 5, included IT officials from states such as California, Massachusetts, New Jersey, New York, Pennsylvania, Texas and Virginia.
Kyle Schafer, West Virginia's chief technology officer and co-chair of a NASCIO working group that produced a 43-page report on legacy systems based on the survey results, knows something about that topic himself. Schafer has 92 legacy applications that he wants to replace with a new ERP system, a project that will cost an estimated US$40 million to $60 million. But, he said, part of the justification for that investment is the promise of reduced operating costs.
Schafer recently hired The Hackett Group Inc., a Miami-based consulting firm, to benchmark the cost of handling an invoice from receipt to payment. He said it costs West Virginia $33 to process one invoice, while states with modern ERP systems have an average processing cost of about $8. Moreover, West Virginia's error rate on invoices is approximately double that of its peers, according to the Hackett study.
"We're trying to promote the fact that even through hard times , modernizing these systems has merit," Schafer said.
West Virginia's government has a budget surplus, and the state's ERP project is going forward. But many other states are facing deficits. Schafer said he hopes that the federal government, as part of any stimulus package, puts IT upgrades on the same list as other infrastructure-renewal projects.
The NASCIO report summarizes the problem in this way: "Many state systems have become obsolete, difficult to secure [and] costly to operate and support. Without investments in legacy system renovation, modernization or replacement, the ability of states to operate as a modern organization and serve [their] citizens is at risk."
This story, "States' Aging Tech Systems Seek Revamp" was originally published by Computerworld.