Video: Meet Microsoft's New 9-Year-Old Certified Professional
Microsoft has a new certified professional in its ranks -- and she's 9 years old.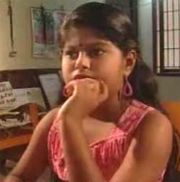 The girl, from the Tamil Nadu region of India, passed Microsoft's exam this week, according to Indian media reports. She's now the youngest person to ever do so, breaking a previous record held by a 10-year-old from Pakistan.
Microsoft's Certified Professional exam is designed for IT professionals. As you'll see, though, being ahead of her age is nothing new for this young gal. She explains her story in the video below.

Amazon Shop buttons are programmatically attached to all reviews, regardless of products' final review scores. Our parent company, IDG, receives advertisement revenue for shopping activity generated by the links. Because the buttons are attached programmatically, they should not be interpreted as editorial endorsements.