Online Dating Adds Video, Goes Local
Page 2 of 2
Location-Based Dating
Think of Skout as a local-food--or perhaps convenience-store--approach to dating. You update your location, and the Web site maps out your fellow users' locations with small profile photos. From there, you can check out their profiles, send them a message, or add them as a friend, perhaps resulting in a real-life, spontaneous meeting.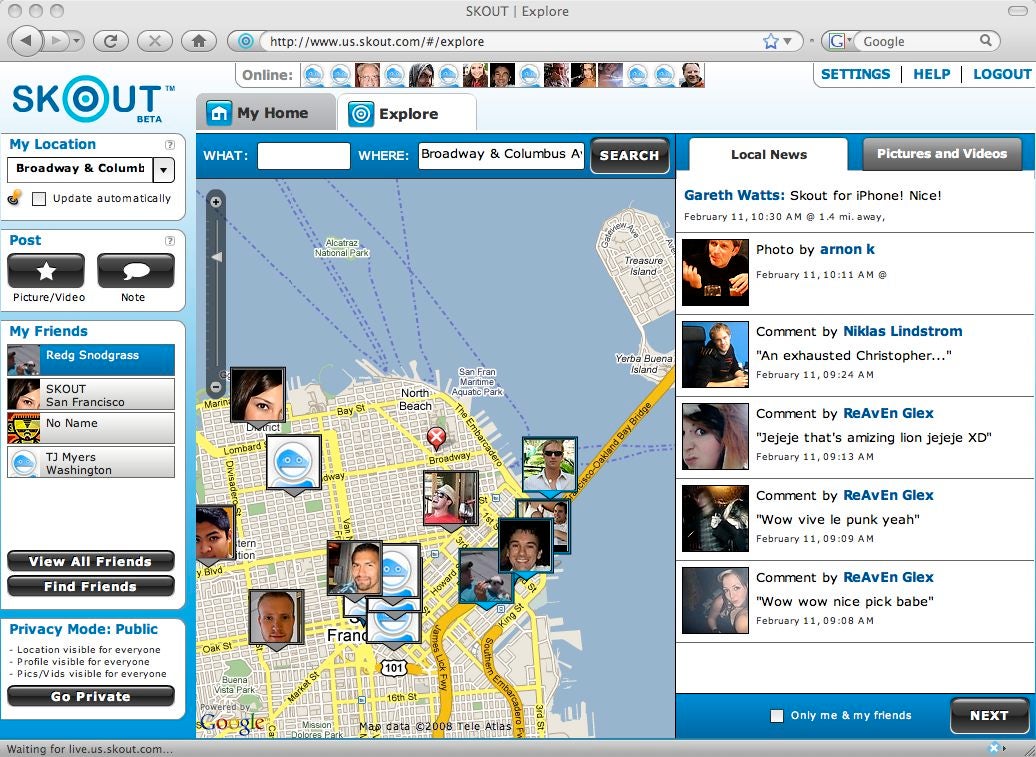 Users can choose who sees their location: no one, friends, or everyone. The site can automatically update your location, or you can supply it yourself, with whatever degree of specificity you like. When others view your profile, the locator map will be zoomed in or out accordingly. In the San Francisco Bay Area, Skout staffers seemed to be the only people using actual street addresses.
Skout organizes users' geotagged photos and status updates into time-stamped news feeds (a carryover from its previous incarnation as a general social network), so you'll know at a glance how current the information is. You can control the location tags for your updates, too. One user posted a stunning photo of a sunset over a forest, tagging it "New York, New York," steadfastly refusing commenters' requests for a more specific location. (It clearly was not taken in New York City.) Currently, the number of Skout users hasn't achieved the critical mass necessary for the site to realize its full potential, but as far as location-based dating services go, it skews far closer to cool than to creepy.
Skout's nearly full-featured mobile site (m.skout.com) is the best part of this service and has a simplified interface that's much easier to navigate than the service's Web site. It lacks the map, but adds the ability to search by keywords. Apple is currently reviewing the company's iPhone app (which is why I don't review it here); but previews of the app suggest that it shares the same functionality as the mobile app.
MeetMoi's goal is to take online dating out into the real world. Though it borrows heavily from traditional dating sites (including their somewhat earnest tone and limited features), it also has a mobile site (m.meetmoi.com) that can do nearly everything the full site can. The basic service is free, and for $10 per month (charged to your cell phone), you can initiate conversations with other users.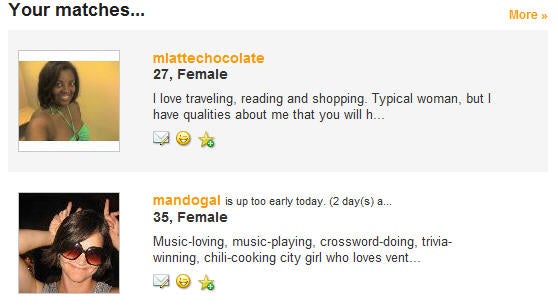 You can set your basic search preferences to include age range, location, and when your prospective date last updated his or her profile. The results, sortable by much the same parameters, show distance as miles away from you. The Web site also adds a locator map for each user, zoomed in or out depending on how specific the location information is.
You can choose who gets to see your exact whereabouts on a map: no one, favorites only, or anyone (the default is no one). BlackBerry, Android, and Symbian phones users can download Xtify, a phone application that automatically updates their locations through the mobile site. If you choose not to update your location automatically, you can type in just your city.
Only premium users can initiate conversations, but all users can respond to messages and send winks. You'll be notified by text message when someone contacts you, but don't fear: You can set a maximum number of texts per day as well as the time of day that such messages are welcome.
Location-Based Dating iPhone Apps
Match2blue and WhosHere (note that the WhosHere app is offered through iTunes) are free, stand-alone iPhone apps for location-based dating. Both offer very similar features: quick signup, streamlined communication, and proximity-based searching.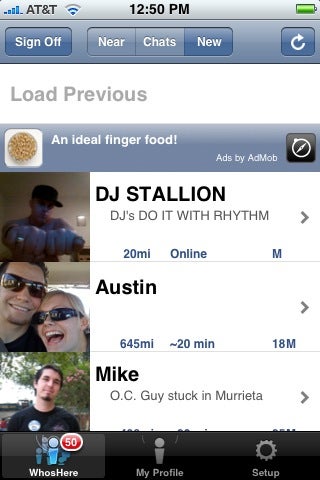 Match2blue further tries to match people by interest, showing more stars in the 'Let's Match' results for people whose declared interests are more in sync. It also allows you to make your location either private or public. WhosHere lets you set the accuracy of your location from "within 30 feet" to "within 2 miles." Still, the privacy controls are fairly loose compared to those enforced at Skout and MeetMoi, so these might be better fits for people who are accustomed to broadcasting their life online--and who have no outstanding warrants.
Shop Tech Products at Amazon