Page 2 of 2
Microsoft Office Live Workspace
Office Live Workspace will help anyone with a small business or in a workgroup who needs a simple way to collaborate on projects. With this service you can create and share documents, schedules, to-do lists, and more.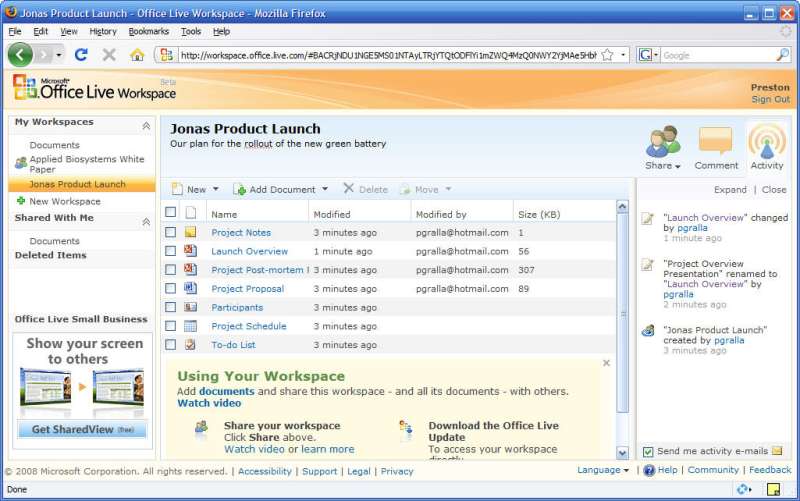 You start by creating a shared "workspace." You can choose from 11 prebuilt ones--such as a Project Workspace, a Meeting Workspace, or a Travel Workspace--or you can create your own from scratch. Each workspace has templates already created for it, including PowerPoint presentations, Excel worksheets, and Word documents. Group members can work on the documents and save them for colleagues to see and edit. To edit the Office documents, you'll need to install a free Office add-in, although anyone can view them without the add-in or Office.
Why use this rather than Google Docs or Zoho? One big, exclusive benefit is its direct integration with Microsoft Office--right within the Office suite, you can save files to your workspace, and you can use the Office programs to edit files in your workspace. On top of that, the template-driven approach to creating documents and workspaces is superior to anything you'll find in Google Docs or Zoho.
Microsoft's Virtual Earth 3D
Okay, this one isn't a Web service, strictly speaking--it's a desktop app that works with a Web service. But it's a good one: Microsoft Virtual Earth 3D.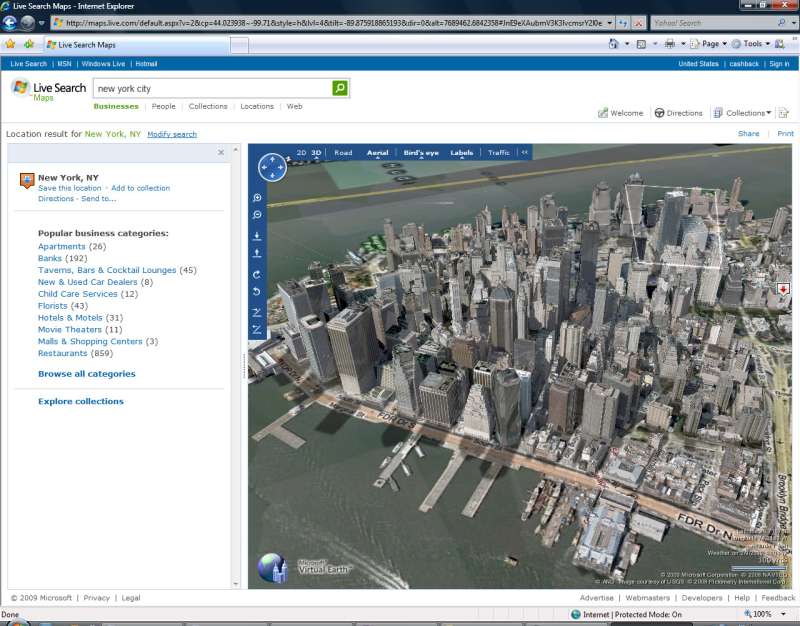 Because Google Earth is so predominant in this arena, not many people bother with Microsoft's product, and that's a shame. This downloadable application works in concert with Windows Live Maps to give you dramatic and compelling 3D views of places around the world. Using simple controls, you can fly in and out of cities in full 3D. You can also go on guided tours that other people create, and you can make tours of your own. You can save your tours for future visits, too, or share them with other users.
The views are richer and more compelling than what Google has to offer, so if you're looking for great 3D mapping, this is the service to try.
To use Virtual Earth 3D in concert with Microsoft's Live Maps service, you must download the Virtual Earth 3D software, from either Windows Live Maps or Microsoft's general downloads site.
Microsoft says that the software will work with a 1GHz processor and 256MB of RAM, but recommends a 2.8GHz or faster CPU and 1GB of RAM. Go with the recommended specs or better, or else you'll find the app very slow going.