Need Free? We Have 101 Choices for You
Free Utilities to Speed Up and Tweak Your PC
Need Free? We Have 101 Choices for You
Show More
Page 2 of 2
A Richer PC Experience
To tweak or not to tweak? We think these six downloads will put you in tweaking mode.
Here are some of the newest and coolest things to do with your system. You can optimize Windows Vista, gain a bigger viewing experience on your monitor without buying a new one, or give a PC a Mac-like dock to get quick access to your most commonly used software.
BEST BET Wubi Ubuntu Installer lets you easily install Ubuntu Linux on your PC as a dual-boot option. It's Linux without installation pain--or a new PC.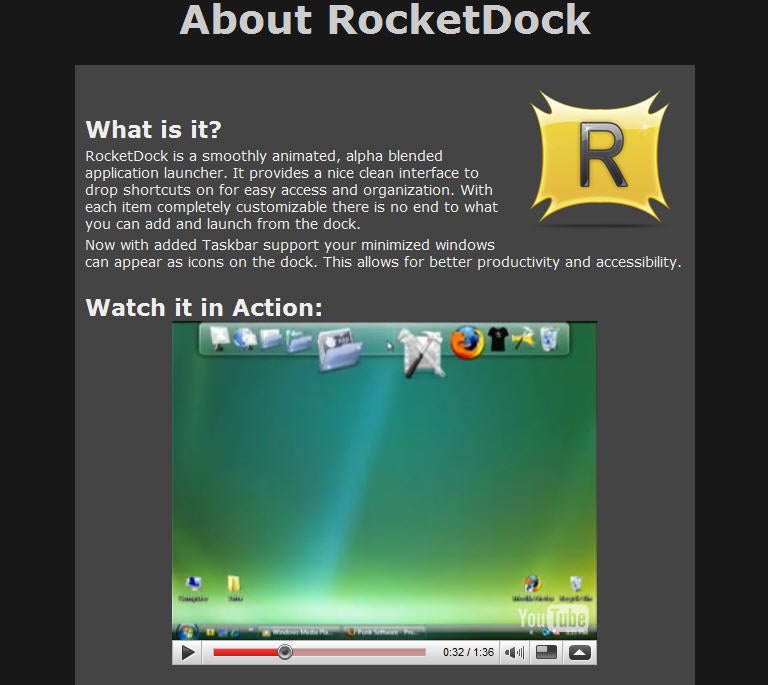 With RocketDock you can add a Mac-like dock to a Windows PC to gain quick access to commonly used apps. This excellent docking software makes Vista more fun to use.
To rev up your machine and eliminate unnecessary system overhead, try StartUpLite, which streamlines your PC's startup function after just a few mouse clicks.
360Desktop, true to its name, creates a desktop 360 degrees wide that gives you lots of space. With its help, you can have breathtaking vistas that don't require buying a bigger monitor.
In Ultimate Windows Tweaker you get 150 ways to optimize Windows Vista, in one interface. The app is organized into seven categories, giving you easy access to all the tweaks.
Vista Services Optimizer kills unneeded services running in the background in Vista. Everyone complains that Vista is too slow--here's how to speed it up.
Shop Tech Products at Amazon