New Intel Processors and Price Drops Coming Soon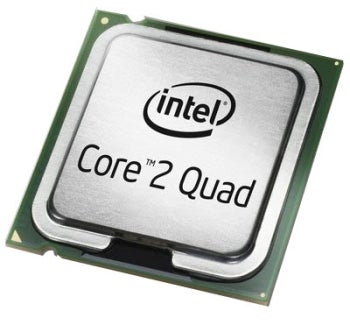 According to sources at motherboard manufacturers, Digitimes reports significant price drops of several desktop processors will occur in April and July of this year. If you're in the market for a new Socket 775 Quad Core, you may want to hold off for a few weeks. Expect the following markdowns to occur April 19th:
Core 2 Quad Q9300 from $266 to $213 (19.92%)
Core 2 Quad Q9550S from $369 to $320 (13.28%)
Core 2 Quad Q9400S from $320 to $277 (13.44%)
Core 2 Quad Q8200S from $245 to $213 (13.06%)
July 19th will bring more price reductions of numerous models:
Core 2 Quad Q8300 from $183 to $163 (10.93%)
Core 2 Duo E7500 from $133 to $113 (15.04%)
Pentium E5400 from $84 to $74 (11.90%)
Pentium E5300 from $74 to $64 (13.51%)
Celeron E1500 from $53 to $43 (18.87%)
In addition to the discounts, the article sheds light on launch dates for several processors. A new duo of Socket 1366 CPUs will be available May 31st. The Core i7 975 Extreme Edition (3.33GHz) and Core i7 950 (3.06GHz) will likely replace the existing 965 and 940 models. Here's a list of Intel's upcoming chips, their prices, and launch dates:
Core 2 Quad Q8400 for $183 (April 19)
Core 2 Quad Q8400S for $245 (April 19)
Core i7 975 for $999 (May 31)
Core i7 950 for $562 (May 31)
Core 2 Duo E7600 for $133 (May 31)
Pentium Dual-Core E6300 for $84 (May 31)
Celeron Dual-Core E1600 for $53 (May 31)

Amazon Shop buttons are programmatically attached to all reviews, regardless of products' final review scores. Our parent company, IDG, receives advertisement revenue for shopping activity generated by the links. Because the buttons are attached programmatically, they should not be interpreted as editorial endorsements.