Page 4 of 7
Interlink Electronics VP6600 ExpressCard Media Remote for Bluetooth
Interlink's VP6600 media remote ($40 in the U.S.) is smaller than a business card, yet can control a PowerPoint show so well that every mobile presenter should pack it - especially because it charges and travels right in your laptop's ExpressCard slot.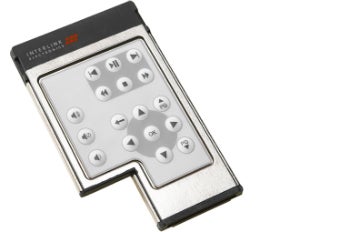 Setting up the tiny remote control with my laptop took a minute, but there's neither an on-off switch nor a light, so you have to trust that the VP6600 is working. On top of buttons that move your slides forward and back, and change the volume up and down, there's a handy mute button. The device, which requires Windows XP or Vista, can also play and move among tracks of a CD or DVD.
The VP660's 50-foot range can come in handy when presenting in a big room. The remote control card ran for more than three hours on a charge; after 30 minutes of idle time it puts itself to sleep. Let's hope that your next audience doesn't suffer a similar fate.
Yamaha NX-B02 Bluetooth Wireless Speaker
Yamaha's NX-B02 Bluetooth speaker ($140 in the U.S.) set puts an end to the presenter's nightmare of fumbling with wires to connect speakers or - worse yet - not finding the right audio cable. A single box, which contains two speakers, connects in a flash, runs on batteries and sounds like a much larger speaker system.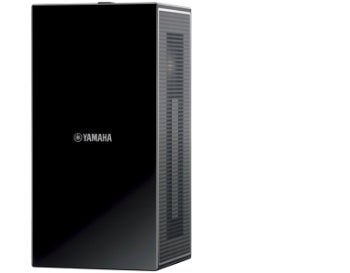 About the size of a small clock radio, it's hard to believe that the NX-B02 contains a 10w amplifier. The unit's 1.75in. Titanium cone speakers are augmented by two passive radiators (diaphragms that move in response to the main diaphragm's vibration, strengthening the bass). It comes with an AC adapter but not the four AA batteries that can power it for six and a half hours.
Connecting it to my phone was straightforward and took all of a minute. The NX-B02's audio is surprisingly rich, on a par with a good boombox. It has a 20 foot range and can easily fill a room with wireless sound.