Page 5 of 7
Sony Ericsson MBW-150 Classic Edition Watch
Whether it's at a meeting or a wedding, sneaking a look at your phone to see what calls or texts you've missed is an obnoxious habit. But we're all guilty of it at one time or another. Sony Ericsson's MBW-150 ($180 in the U.S.) can put an end to this loathsome behavior; it's a wristwatch that's an extension of your phone.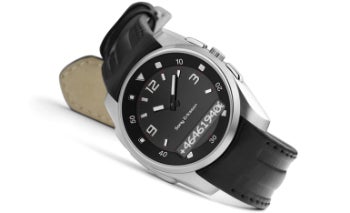 The MBW-150 Classic Edition is nicely styled, but its stainless steel case is a little chunky for me. At the bottom of the stylish analog time dial is a small Organic LED screen that shows who is calling or that a new text message has arrived.
Connecting with my phone was easy, although it took me a while to master the device's five control buttons. The MBW-150 really came into its own as a way to control my phone's music collection. It not only shows what track is playing, but the three buttons on the left side can pause, move a track or change the volume.
The Bluetooth radio has a range of 20 feet, and its battery lasted for five days' worth of calls and music. The watch kept excellent time and kept running after the Bluetooth radio shut down. With the MBW-150, I can keep my phone in my pocket, where it belongs.
Aliph New Jawbone Earphone
If you're like me, using most Bluetooth earphones is nothing short of torture. Aliph's second-generation Jawbone ($50 in the U.S.) is a pain-free way to chat on the phone while leaving your hands unoccupied to do more important things, like driving, cooking or taking notes on an important call.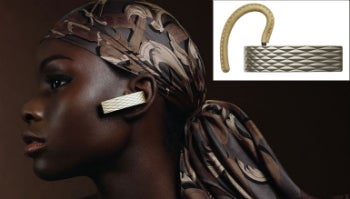 The new Jawbone is half the size and weight of other popular Bluetooth headsets. Stylish and comfortable to wear for hours at a stretch, the Jawbone comes with an AC charger and a variety of earplugs and rings to suit different heads.
Connecting to my phone was easy and took less than a minute; its 15 foot range was plenty. The device's Achilles' heel is its hidden switches, which take a little getting used to. But before long I was able to use Jawbone to adjust the volume, accept and reject calls. Its battery was good for four and a half hours of calling.
The audio was generally echo-free, although the unit's microphones (it has two for more accurate audio) didn't pick up all my words until I started using a smaller earplug, which held the device more securely in my ear. At that point, calls came through loud and clear without weighing me down.