Page 6 of 7
Lego Mindstorms NXT Robot Kit
If there's one Bluetooth accessory that can show the potential of this wireless technology while providing lots of fun, it's Lego's Mindstorms NXT ($200 in the U.S.). Basically, it's a bunch of motors, gears, cams and electronic parts that can be put together to create various robots that respond to programs you create and transmit via Bluetooth.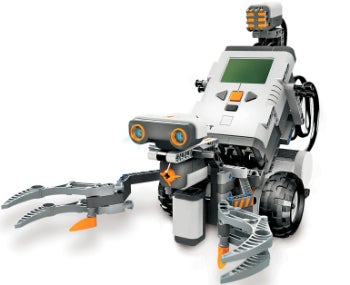 At first, it's a bit daunting to face the hundreds of tiny plastic parts to be snapped together. There are also sensors for distance, touch and sound, as well as three motors to breathe life into your robot. The robot's brain is the NXT controller box, which has a 32 bit ARM processor, 512KB of memory, a small screen and a Bluetooth module. Don't believe the promise that it takes 30 minutes to create your first robot; two hours is more like it.
Once it's together, you can wirelessly tell the robot to move, make noises and even pick up a ball with its claw. You program it using software on your Mac or Windows XP computer: Just drag activities into the interface and customise the action.
The programs are transmitted to the robot in a few seconds from up to 25 feet away. My robot connected on the first try, and a set of six AA batteries lasted for two hours.
Don't like your creation? Take it apart and start over. The only constraint on the variety of robots that Mindstorms NXT can create is your imagination.
Baracoda D-Fly Bar Code Scanner
Whether you're a salesperson needing to check whether a part is in the warehouse or a shopper looking for a bargain, Baracoda's D-Fly bar code scanner ($300 in the U.S.) can help. It accurately scans bar codes on the first try, and connects with a laptop or smart phone via Bluetooth.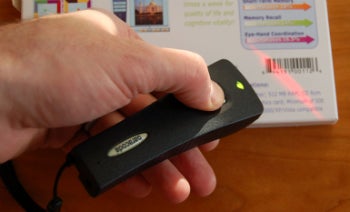 The D-Fly can't tell you the price of an item. What it does do is retrieve an item's inventory number and paste it into any open application. From there, you can use the data to comparison-shop on the fly.
After I loaded the required software on my laptop, the D-Fly made the Bluetooth connection and was ready for action in a couple of minutes. I turned into a super-shopper when I went to my local department store with D-Fly and my laptop looking for a deal on a wireless router.