WWDC: What Would Steve Jobs Do?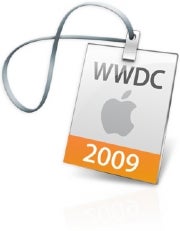 Yesterday, Apple appeared to announce that Snow Leopard was behind schedule and scotched rumors of a new iPhone. Richi Jennings watches some bloggers neutralize the reality distortion, while others hope against hope for a Jobsian visitation. Not to mention some truly awkward family photos...
Rik Myslewski calls it a "disappointment":
The next version ... of Mac OS X ... Snow Leopard, won't debut at the company's upcoming Worldwide Developers Conference (WWDC) as many observers had hoped.
Instead, Apple will distribute to the June 8-12 gathering of developers "a final Developer Preview release." And that hand-out won't be hosted by the ailing Steve Jobs ... Bertrand Serlet, Apple's SVP of Software Engineering, will join Schiller at WWDC to demo what he calls - in typical Apple understated prose - "the incredible progress we've made on Snow Leopard." MORE
Jason Wilk sees no reason for new phones:
WWDC will focus on Snow Leopard, the latest Mac OSX addition. Many thought for months this would be the event which would see the new iPhone lineup.

...

There is no point in taking any steam away from the new OS. The new iPhone is and will be one of the most anticipated products of the year and needs its own event. MORE

But Seth Weintraub vehemently disagrees:
Really? No iPhone stuff at WWDC? Just Snow Leopard? ... what are the 50 sessions on iPhone development, some of them using new technology, doing in the program?

It seems fairly obvious that a new iPhone(s?) along with iPhone OS 3 will be launched at WWDC. ... In case no one has noticed, Apple has moved to a yearly upgrade cycle. If you want to know when something is going to be released, look at the previous year. MORE

Rene Ritchie smiles a simile :
Analysts are about as accurate as weathermen when it comes to predictions one month out, so take this with the usual Mac Pro sized grain of salt.

Apple has used the last two WWDC events to showcase the iPhone, and introduced the iPhone 3G and MobileMe at WWDC 2008. If they stick to pattern, we should see an update on iPhone 3.0, the next generation iPhone, and perhaps a MobileMe refresh at WWDC 2009. MORE

Ed Oswald reads between some other lines -- will we see Jobs?
Even though Apple says that Steve Jobs will return to Apple in June, the company said on Wednesday that a "team of executives" led by marketing head Phil Schiller would give the keynote on June 8th at its Worldwide Developers Conference. While it does not directly say Jobs won't be there, it seems to suggest that its unlikely he will play a major role.

Jobs or not, WWDC looks to be exciting. MORE

But Scott Moritz pours cold water on that one:
Don't get your hopes up. Jobs was too weak to attend a town council meeting April 28 in Woodside, Calif., to argue that he should be allowed to tear down his 14-bedroom house and build a new one.

...

If Jobs wasn't well enough to fight for his new house, chances are good that he won't be leaping onto the stage at the iPhone show. MORE