Smartphone OS Smackdown: iPhone OS 3.0 vs. WebOS vs. the World
Page 2 of 4
Google Android 1.5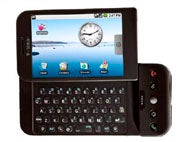 What it is: The Android phone OS is an ambitious open-source platform that Google invites companies to customize to their liking for an array of handsets. So far, it's available on just one model in the United States, the T-Mobile G1. Another 18 Android phones are expected by year's end, however, and expectations for its long-term success remain high.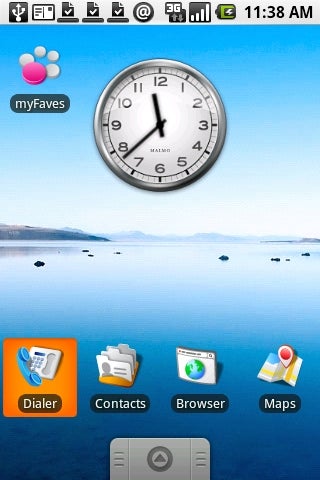 How it works: On the G1 and on its follow-up, the MyTouch 3G (due in August), Android's interface feels like an iPhone/BlackBerry mashup: It relies heavily on the touchscreen, but you get a trackball plus Menu, Home, and Back buttons, too. The highly customizable desktop is a plus, and T-Mobile says that the MyTouch will introduce additional features for tweaking the OS's look and feel. Overall, it compares well to older platforms but isn't as effortless as iPhone OS 3.0.
How it looks: Android isn't an aesthetic masterpiece like iPhone OS 3.0, but it's clean and appealing, and it makes good use of the high-resolution screens on the G1 and its successor.
Built-in applications: They're tightly integrated with Google services such as Gmail and Google Calendar--and when you turn on the phone for the first time, the first thing you do is give it your Google account info. (The MyTouch adds support for Microsoft Exchange, a notable omission from the G1.) Android's browser lacks the iPhone's multitouch navigation but closely rivals it in most other respects. Its best music feature is its ability to download DRM-free songs from Amazon. The only videos it can play are YouTube clips, alas.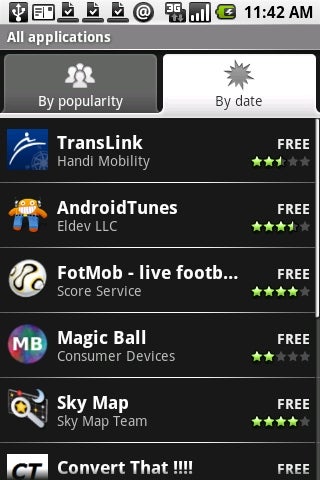 Third-party stuff: Android hasn't taken off as an app platfom as quickly as the iPhone OS did, but its iPhone-like Market store is rapidly filling up with good stuff, including intriguing apps (such as the Glympse location-sharing service) that aren't yet available on the iPhone. As more Android phones appear, more developers are likely to get excited about writing iPhone-style apps for it.
Bottom line: Android 1.5 remains a promising work in progress, but its current incarnation is less inventive and elegant than either iPhone OS 3.0 or WebOS.
Microsoft Windows Mobile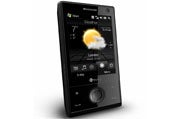 What it is: Microsoft's mobile edition of Windows, of course. Version 6.1 ships on phones from manufacturers such as HTC (with its Touch Diamond2 and Touch Pro2), Motorola, Palm, and Samsung.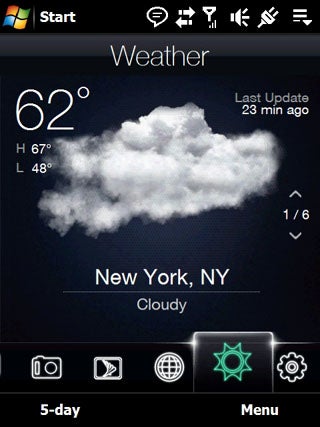 How it works: Windows Mobile mimics full-strength Windows, complete with a Start menu and a system tray. This is not a virtue: Who wants to squint at tiny icons on devices meant for on-the-go use? Manufacturers such as HTC and Samsung supplement Windows Mobile with their own software layer or with tweaks to the underlying Windows Mobile OS. For instance, several HTC devices cover up part of Microsoft's stylus-oriented interface with a fingertip-driven system called TouchFLO; it's nowhere near as elegant and intuitive as the iPhone interface, however.
How it looks: It's workmanlike, but it falls far short of iPhone OS 3.0's surface gloss.
Built-in applications: The version of Internet Explorer on current phones is so profoundly archaic that HTC provides Opera Mobile on some of its models. On the other hand, the productivity apps--basic versions of Word, Excel, Outlook, and PowerPoint--are useful.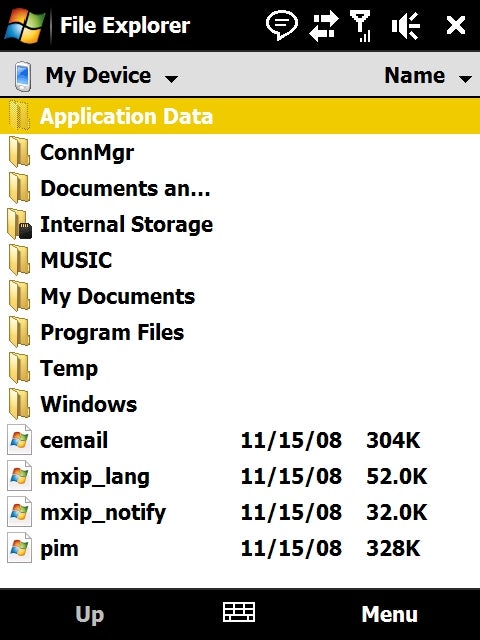 Third-party stuff: The best thing about this OS is the range of available applications in every category. Utilities such as Lakeridge Software's WisBar Advance let you tweak the interface's look, feel, and functionality, thereby compensating for some of its deficiencies. But Windows 6.1 still has no built-in application store.
Bottom line: Windows Mobile has fallen way behind the times on multiple fronts. Windows Mobile 6.5--which delivers a more modern, touch-driven interface, a better browser, and a download store--is unlikely to show up on phones until September, and in any case it doesn't close the slickness gap between Windows Mobile and iPhone OS 3.0, Android 1.5, and WebOS.
Shop Tech Products at Amazon