Smartphone OS Smackdown: iPhone OS 3.0 vs. WebOS vs. the World
Page 4 of 4
RIM BlackBerry OS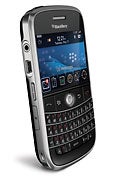 What it is: This software powers RIM's BlackBerry smart phones, including stalwarts such as the Curve, the Pearl, and the 8800, as well as the newer Bold and Storm, and the upcoming Tour.
How it works: The basic concepts behind the BlackBerry interface have changed remarkably little in a decade. And why should they? In its own way, the BlackBerry interface is as logical and consistent as the iPhone's: On most models you perform virtually every function in every application with a trackball, a Menu button, and a button that lets you back out to the previous screen. Master those three actions, and you can whip around the OS with extreme speed. (The Storm replaces the standard BlackBerry controls with an iPhone-style touch interface that has garnered lukewarm critical response.)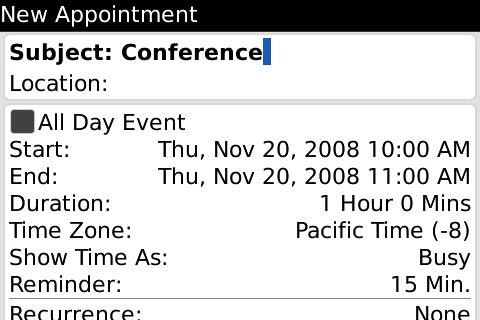 How it looks: The BlackBerry OS is fairly mundane and text-centric, though recent models such as the Bold dress it up with crisper fonts and slicker icons.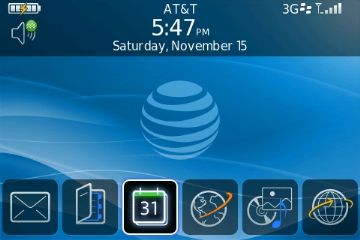 Built-in applications: The BlackBerry's e-mail and calendaring applications continue to set the standard for efficient design and reliable real-time connectivity with widely used messaging systems such as Microsoft Exchange. The Bold has a much-improved browser that rivals those associated with iPhone OS, Android, and WebOS in its ability to display sites as their designers intended; BlackBerry music and video apps are serviceable enough but still secondary to the productivity tools.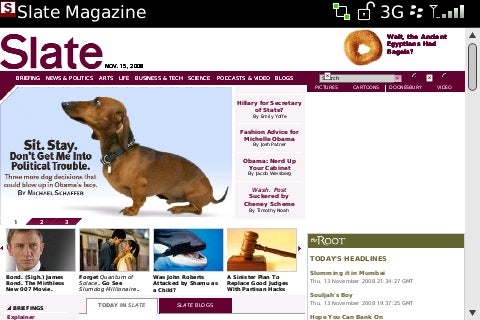 Third-party stuff: Once upon a time, users didn't have many BlackBerry programs to choose from, but recently the market has boomed. Thousands of options--from productivity apps to games--are available now. Many, but not all, are available via RIM's new App World software service. Windows Mobile and Symbian S60 selections are even more bountiful, though.
Bottom line: The BlackBerry OS is an old dog, but a smart one--and one that is proving itself capable of learning new tricks. It will be interesting to see whether the upcoming Storm 2 does a better job of bringing a touch interface to the BlackBerry experience than the first Storm did.
Former PC World editor in chief Harry McCracken now blogs at his own site, Technologizer.
Shop Tech Products at Amazon