Twitter skeptics will find the idea silly, but it's not, particularly not in this case.
Of course Best Buy should be seeking Twitter experience in a candidate for a senior man
ager's position in "emerging media." Who would dream of landing such a job without first-hand knowledge of the most-hyped emerging medium in recent memory?
But that's not to say the company was going about measuring Twitter savvy in the right manner. Nor does it answer the more difficult question of who among us needs to be on Twitter for the sake of our employers and our careers. (It's a question we're grappling with at Network World.)
Best Buy's job posting was for a "Senior Manager – Emerging Media Marketing" and listed basic qualifications of a bachelor's degree, two-plus years of marketing experience and a year of active blogging. Under "preferred" qualifications were a graduate degree and 250-plus followers on Twitter.Again, I'd want any candidate for such a job to be an active blogger and have a hand in Twitter. However, an arbitrary number of Twitter followers will not separate the dabblers from the more meaningfully experienced.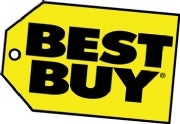 Anyone can accumulate followers on Twitter. The real questions are whether you're actively participating and realizing any tangible benefits from that participation.
Although I'm not interested in working for Best Buy, I do meet the company's Twitter threshold, having attracted 1,700 followers since taking the plunge eight months ago. Yet I remain wholly unconvinced that everyone needs to be on Twitter.
Yes for would-be senior managers of emerging media. Yes for technology trade-press editors. No for CEOs. (A recent survey showed only two Fortune 100 CEOs are on Twitter, and it seems to me they have more to explain than the non-Tweeting 98.) Maybe for most everyone else.
As for you? The best way to find out is to give Twitter a shot. It's free, it can't hurt, you might find you like it … and you never know when you might need a job at Best Buy.
This story, "Want to Work at Best Buy? Learn to Tweet" was originally published by Network World.