U.S.-based communications services provider AT&T is building 25,000 more wi-fi hotspots across Europe and China, bringing its global wi-fi footprint to 125,000.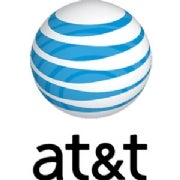 Customers of AT&T's remote access enterprise solution will be able to connect to their corporate networks from more locations across Austria, the Czech Republic, Germany, Croatia, the Netherlands, the U.K. and China. These locations include a variety of popular coffee shops, bookstores, hotels, airports, restaurants and convention centres.
The new China hotspots are already activated, and the additional European hotspots will be activated over the next 45 days.
The newly added locations represent a nearly 30 percent expansion of its global wi-fi footprint since the beginning of the year.
The global wi-fi expansion comes hot on the heels of AT&T's recent announcement that it handled nearly 15 million wi-fi connections to its US network during the second quarter of this year -- a 41 per cent increase over the first quarter. With about 25.6 million connections during the first half of 2009, AT&T wi-fi connections had already surpassed the 20 million connections seen in all of 2008.
New network features
Additionally, AT&T announced new features that are being planned for the AT&T Global Network Client -- the remote access software that creates a gateway for wi-fi users to establish a highly-secure, virtual private network (VPN) connection to their corporate enterprises. The enhancements will include:
● Support for Windows 7, Microsoft's latest operating system, upon its release.
● Support for connecting to VPNs using IPv6 (Internet protocol version 6) endpoints. IPv6 compatibility will become increasingly important as IPv6 addresses are adopted by global Internet companies, enterprises, and government agencies.
● A single installation package for all supported languages (English, French, German, Japanese, and Spanish).
● Improved support for persons with certain visual disabilities.
The AT&T Global Network Client upgrades are expected to be available in the fourth quarter of this year.
This story, "AT&T Wi-fi Hotspots Expand in Europe, China" was originally published by MIS Asia.