Page 4 of 5
A Message From Chad & Steve: 2006
Ending months of speculation, in late 2006 Google finally revealed that they had bought online video site YouTube in a massive $1.65 billion stock transaction.
The Growth Continues: 2007
The year started with Google expanding into new territories once again, with Google Maps making its way to Australia and the Google Docs suite of tools being made available in several additional languages. Gmail was also made available to all, no longer requiring an invitation.
T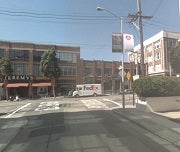 he biggest innovation from Google in 2007 was the addition of street level photography to Google Maps. Dubbed Street View, the service lets you view and explore a number of US locations at street level. Naturally, Street View's introduction caused some controversy as it raised quite a few privacy concerns.
Popular search terms in 2007 included the iPhone, Facebook and Second Life. Since Google acquired YouTube in 2006, the popular video site has grown into an outright juggernaut: Even the Queen of England has her own YouTube channel.
Going Full Circle: 2008
Last year Google celebrated their tenth year in operation, and showed no signs of slowing down. The company released its first iPhone application, expanded Street View's coverage to include a number of additional countries, revealed a new version of its Picasa photo management app, and launched Knol, a Wikipedia-type service.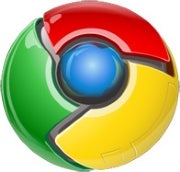 In its biggest move of the year, Google announced that it would enter the browser wars with its own take on the humble web browser. The open source Google Chrome appeared in September of last year, and featured a minimalist interface and home page with shortcuts to frequently visited pages--features that have made their way into other browsers since then.
Later in the year, Google's foray into software continued as the first ever cell phone to use Android, Google's open-source mobile OS, hit the scene.