The PC World 100: Best Products of 2009

PC World looked at many outstanding hardware, software, sites, and services this year, evaluating each one on its design, functionality, performance, and impact. Here is the cream of the crop, the 100 best of 2009. (Note that we chose not to rate products specifically on their price or value, focusing instead on their overall quality.)
Please let us know if you agree or disagree with our choices or have an unmentioned favorite by commenting at the bottom of this story or on the PC World Facebook Fans page (we'd love to have you join us there).
We've also assembled slideshows for convenient comparison-viewing of our top picks in four categories: cameras/camcorders, laptops, smartphones, and storage devices. Check 'em out!
1. The App Store (iPhone apps, prices vary) What can you say about a store--any store--that moves 2 billion products in just 16 months? We stand in awe of Apple's trailblazing App Store, which this year put the word app on the map, as customers flocked to download iPhone applications by the shopping basketful.
The iPhone is far from the first smartphone that could run third-party software. But one reason for the success of iPhone apps is that there's a store for them. By creating one easy-to-use marketplace for 85,000 free or (in most cases) inexpensive programs, Apple sparked unprecedented interest in phone software from both iPhone owners and developers.
It may seem as though an inordinately large proportion of the items available for downloading are dedeicated to creating fart noises, but if you cut through the cheesy games and novelties, you'll find thousands of innovative, thoughtfully designed apps that can make your iPhone do things no smartphone has done before.
2. Google Voice (telephony service, free) Google Voice gives you a single number for all of your phones to use, e-mails you transcripts of your voicemail messages, and sports a host of sophisticated calling features. Set up conference calls for free, record calls, even switch phones in the middle of a call. And it's all free. Ma Bell, eat your heart out.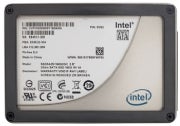 3. Intel X25-M Solid State Drive 160GB (internal storage device, $500) A new manufacturing process and a significantly lower price combine with great performance in this top-notch SSD. This model's speedy test results put it at the top of our chart; its price and performance make it a compelling flash upgrade for notebook or desktop users.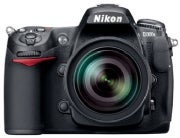 4. Nikon D300s (digital camera; $1770, body only) The first enthusiast model to include high-definition video capture, this camera is a joy to handle. Changing focus points on the D300s is extremely easy--and the camera takes excellent photos, too. Video output contained impressively smooth images; and the built-in microphone picked up audio well in a crowded environment.
More info | Video | Check prices
5. Twitter (social media service, free) We loved Twitter enough last year to include it on our Top 100 list, and it has only grown stronger since. Twitter's uncomplicated API has led to an explosion of cool client apps and media sites that continually expand what it can do, including robust photo and music sharing. It's not just for pithy sentences anymore.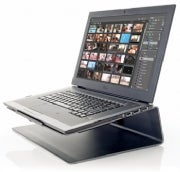 6. Dell Latitude Z600 (laptop, base price $1999) This superslim 16-inch laptop unites fashion-forward design and high-tech extras--with no cords. A 14mm-thick metallic-yet-rubbery case, a touch-inductive panel alongside the screen that lets you summon on-screen shortcuts, and an inductive-charging base station highlight this status symbol for business travelers.
7. Microsoft Bing (search engine, free) What sets Bing apart most strikingly from Microsoft's old Live Search and from the Google and Yahoo alternatives is the way it parses and displays search results. Whereas Google emphasizes a stark, quick-loading design and a list of highly relevant search results, Bing organizes its search results into Search Categories--subdivisions such as Web, Maps, Images, and Health. In a particular search, Bing creates Search Categories dynamically in response to the user's query. Bing also packs some new smarts: it attempts to figure out the searcher's intent rather than relying heavily on matching keywords to Web documents.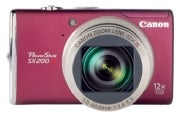 8. Canon PowerShot SX200 IS (digital camera, $350) It's pocket-size only if you have really big pockets, but the 12X-optical-zoom SX200 IS justifies its size by delivering astonishing versatility. With full manual controls plus a Smart Auto mode, 720p HD video recording, very good image quality, and that powerful lens, the SX200 IS is a budding photographer's best friend.
Full review | Video | Check prices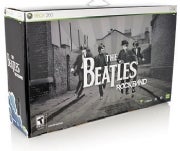 9. The Beatles Rock Band by Harmonix (game, $140 with instruments) Well, it probably should be number nine, but this gaming experience isn't just a straight setlist, it's a musical history lesson. As a member of the Fab Four, you start at the Cavern Club, jam at Abbey Road, sing on rooftops and go on trippy video experiences to an Octopus's Garden, rocking out the entire time. Amazingly, I find myself battling my wife--and the in-laws--for control of the mic.
10. Samsung LN46B750U (HDTV, $1670) This 46-inch TV turned in the best performance we've seen yet in our tests for motion handling. Its 240Hz refresh rate certainly helped, and the LN46B750U offers solid Web service connectivity, too. Want a smaller TV? Samsung's 40-inch LN40B650 ($1190) delivered even better overall image quality, and its 120Hz refresh rate put it just behind its 46-inch cousin in performance on our motion tests.
The PC World 100: #11-#20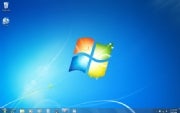 11. Microsoft Windows 7 (operating system, prices vary) With Windows 7, Microsoft hopes to put the bad press from Vista behind it. Windows 7 smooths out a number of Vista annoyances (User Account Control, anyone?) and makes the interface cleaner and easier to work with overall (for example, the new taskbar uses one icon per open application instead of accumulating individual buttons for each window). It's slightly faster than Vista, too, reversing the trend of software upgrades yielding performance downgrades.
Full review | Video | Check prices
12. Intel Core i7 (processor series, prices vary) When Intel launched its Core i7 line of chips last fall, desktops powered with these Nehalem-based processors quickly began to dominate our charts of top-performing power PCs. Early tests of the Core i7 laptop CPU point to similar results. And that's no great surprise: Aside from possessing a bigger cache, Core i7 chips have a Turbo Boost mode that automatically overclocks the processor when your system needs an extra burst of speed.
13. AMD Phenom II (processor series, prices vary) AMD's latest processors can't match the raw power of Intel's Core I7 line, but they're loaded with features that enthusiasts love. Upgrading from a Socket AM2+ processor to a Phenom II is easy and relatively inexpensive. And you can overclock some of the chips to an insane 6GHz or more; just make sure that your cooling is arctic.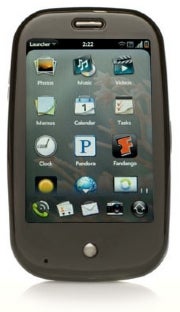 14. Palm Pre (smartphone, $150 with two-year Sprint contract) The Pre wowed us with its engaging (and fun to use) WebOS software and eye-catching hardware. Thanks to the Pre's responsive multitouch screen, its intuitive gesture-based controls, and WebOS's beautiful way of organizing information, this smartphone is a pleasure to use. The keyboard may not be perfect, but that's a minor trade-off for everything else the Pre offers.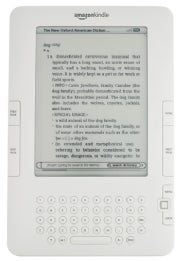 15. Amazon Kindle 2 (e-book reader, $259) This skinnier remake of the original Kindle boasts an improved interface and a redesigned keyboard. With 2GB of onboard storage (room for 1500 average-length books), this reader has everything but the faint rustling of paper pages turning. Text is crisp and tight, and the screen technology is noticeably better than in version one. The device charges via USB, and you can use it as a mass-storage device.
16. Facebook (social media service, free) Facebook wasn't the first social networking site, but it may be the first one that pushed social networking into the lives of mainstream Americans. The Facebook site is a cross between your personal digital scrapbook, and a running discussion with your friends. On Facebook, you can post pretty much anything about yourself, from songs to photos to movies to religious beliefs, and then invite your friends to check it out. It's also a great way to reconnect with people from your past, including some you might rather had stayed there. In any case, Facebook has undeniably changed the way human beings interact with one another in the 21st century. When we say goodbye to our friends, don't we now sometimes say "See you on Facebook"?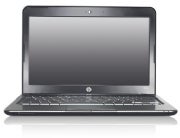 17. HP Mini 311-1000NR (netbook, base price $399) The first netbook to sport nVidia's Ion platform, which marries an Intel Atom processor to a discrete GPU produces a reasonably powerful combo that lets you run high-def video and games.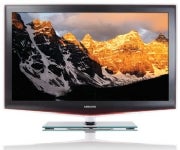 18. Samsung LN40B650 (HDTV, $1700) Thanks to its very good picture quality, Internet and home network entertainment features, and general user-friendliness, this LCD TV ranks as the best 40-42-inch HDTV we've tested this year. The LN40B650 displays very sharp and crisp images, and according to one judge in our testing panel, looked "very pleasing, overall."
19. Novatel Wireless MiFi 2200 (Wi-Fi card, $100 or $150 with two-year Sprint or Verizon plan) Tired of hunting for Wi-Fi hotspots? With the credit-card-size Novatel Wireless MiFi 2200 and a wireless broadband plan, you can create your own hotspot wherever network coverage exists. This ultracompact Wi-Fi router lets up to five users share bandwidth from a single mobile broadband account via standard Wi-Fi utilities, without any special software--a real money saver for small groups of travelers. Gadgets don't get much cooler than this.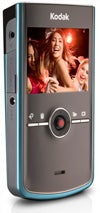 20. Kodak Zi8 (digital camcorder, $180) This is the first ultracompact HD pocket camcorder to offer 1080p recording and digital image stabilization. Test videos we shot with the Zi8 had stellar image quality in well-lit settings. The only things holding it back are its sometimes-slow interface and controls. Otherwise, it runs circles around the pint-size competition.
The PC World 100: #21-#30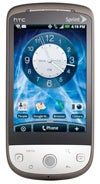 21. HTC Hero (smartphone, $180 with two-year contract from Sprint) HTC's third Android OS-based smartphone is loaded with features and offers plenty of customization options with HTC's Sense user interface. Nevertheless, the Hero's performance can be sluggish and its video is unreliable.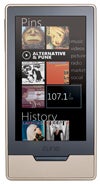 22. Microsoft Zune HD (digital media player, prices start at $220) This is the Zune we wish Microsoft had released last year: It's faster, it's easier to use, and it has a sexier design. Whether you use the Zune to watch HD video on your TV, pair it with Microsoft's splashy Zune 4.0 software, or listen to HD radio on it, the Zune HD is a multimedia powerhouse.
Full review | Video | Check prices
23. G-Data Internet Security 2010 (security software, $30 for one PC) The best security suite we've tested this year is this little-known package, which racked up excellent scores at malware detection. Despite having an advanced interface, it's friendly enough to avoid alienating causal users--and it's attractively priced, too.
Full review | Check prices | Download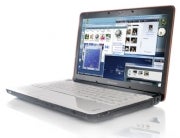 24. Lenovo ThinkPad T400s (laptop, $1999) Early in 2009, Lenovo released a rock-solid all-purpose laptop. For the T400s, however, Lenovo reduced the earlier notebook's thickness by half and (more recently) added a multitouch panel option to take better advantage of Windows 7. If you're a frequent business flyer, this laptop makes a trusty sidekick.
Full review | Video | Check prices
25. Boxee (online video service, free) There are many great online sources of video these days, and Boxee's software for Windows, Mac, and Linux pulls them all together, for free. The many different partnerships, licensing agreements, and rivalries among content companies can sometimes make watching online video seem like stepping into the middle of a range war. But Boxee consistently looks out for the interests of viewers, as evidenced by its continuing effort to show Hulu content, which offers commercial-supported streaming video of TV shows and movies.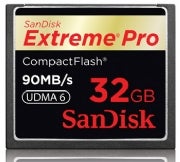 26. SanDisk Extreme Pro CompactFlash Card (memory card; $896 for 64GB, $560 for 32GB, $336 for 16GB) With read/write speeds of up to 90 megabytes per second, the Extreme Pro CompactFlash card is wicked fast. It's a bit pricey, but worth it for photographers who want to capture every a shot. I especially loved how I could easily shoot .jpg and .raw files without missing critical moments that I wanted to capture for posterity. For taking full advantage of your digital SLR's UDMA (mode 6) interface, this Flash card is worth its premium.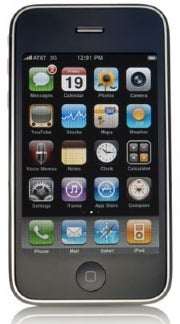 27. Apple iPhone 3GS (smartphone; $200 for 16GB, $300 for 32GB, with two-year AT&T contract) The faster processor and the improved camera are merely incremental upgrades, but the iPhone 3GS's new hardware augments some highly innovative software. Gaming runs more smoothly on the 3GS, making the iPhone a superior entertainment device. And being able to record video and upload directly to YouTube (finally!) adds a new dimension of fun. Battery life could be better, but the iPhone 3GS solidifies Apple's hegemony in the crowded smartphone landscape.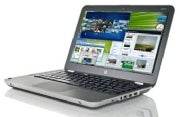 28. HP Envy 13 (laptop, base price $1699) This aptly named ultraportable, which incorporates design DNA from Voodoo PC, is a sleek, slim notebook whose neat metallic frame closely apes Apple's showpiece MacBook. A raft of high-end hardware (including Beats sound that bumps up the bass), however, indicates that a PC can do the job in style.
29. Atebits Tweetie 2 (iPhone app, free) On the iPhone, it's hard to beat Tweetie 2's clean interface and simple execution of Twitter's essential features. This charming app connects replies to the tweets that they're responding to and lets you manage multiple Twitter accounts easily. As mobile Twitter apps go, this one's a birdie to watch.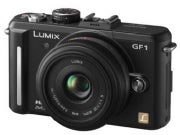 30. Panasonic Lumix DMC-GF1 (digital camera, $900 in two kit variations) It's not a digital SLR (there's no mirror box inside and no optical viewfinder), but the Micro Four-Thirds system Lumix DMC-GF1 offers interchangeable lenses, a compact frame, and 720p high-def video shooting with autofocus enabled. This model serves up the best blend of features and portability of any Micro Four-Thirds camera yet.
The PC World 100: #31-#40
31. Xmarks (Firefox add-on, free) Formerly a Firefox-only add-on called Foxmarks, Xmarks now works with Internet Explorer and Safari. This is a must-have tool for anyone who runs multiple PCs (and/or Macs) and wants to keep a consistent, automatically updated set of bookmarks on all of them. It also makes your bookmarks available online from any PC, smartphone, or similar device. Just be sure to check the settings before you perform the initial synchronization; Xmarks gives you the option of merging or overwriting bookmarks in one direction or the other. You should also give some thought as to how the first sync should go. Unfortunately, the IE and Safari versions of Xmarks lack one key feature of the Firefox version: password synchronization.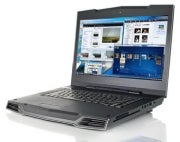 32. Alienware M15x (laptop, base price $1499) Thanks to its Core i7 processor, the M15x gaming laptop achieves the same degree of panache and power as its predecessor, the M17x--a huge gaming laptop with a striking design--but inside a smaller frame.
Full review | Video | Check prices
33. AirCell GoGo (in-flight Wi-Fi service, prices vary by airline) In-flight Wi-Fi is the best thing to happen to flying techies since jet engines supplanted turboprops. I've streamed breaking news and Hulu offerings, updated Facebook, and caught up on e-mail--all while at an altitude of 38,000 feet somewhere over the Rockies. The service has been rock-solid, delivering consistent performance throughout the year. Suddenly, economy class may be bearable again.
34. Seesmic Desktop (social media software, free) The ubiquity of Facebook and Twitter demands an app that can manage both of them effectively--like Seesmic Desktop. Seesmic consolidates your accounts on both services into a single interface that turns all of your friends' tweets and status updates into a continuous stream. And unlike some similar client apps, Seesmic includes robust commenting and sharing options for Facebook content.
35. Avira AntiVir Personal (security software, free) This was the best free antivirus program we tested in 2009. Not only was its detection rate (98.9 percent) tops among the free antivirus software programs we appraised, but it also posted the fastest scan times in its competitive set. AntiVir's interface is somewhat clumsy, but considering its top-notch malware detection, that's not a bad trade-off.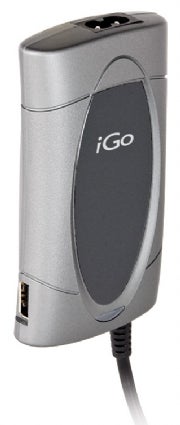 36. iGo Netbook Anywhere (charger, $70) Aftermarket chargers abound, but this one is smaller and lighter than a standard power brick, and only slightly larger than the power brick that may have come with your netbook. But the Netbook Anywhere adds a USB port for charging additional devices, as well as airplane and AC adapter connections. If you have another iGo charger (for your full-size laptop, say), you can share this device's tips with that charger).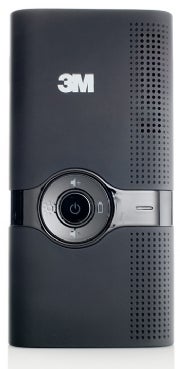 37. 3M MPro120 (digital projector, $349) One of the best miniprojectors available, the MPro120 delivers excellent image quality and such robust features as 12 lumens of brightness, a 20,000-hour LED light source, VGA resolution, 2- to 4-hour battery life, and stereo speakers. Attached to a laptop, digital camera, or other device with video output, the projector excels in displaying colorful photos, videos, and presentations on any light-colored surface at small-screen size, in darkened or subdued light. (updated 10/27/09)
38. Twitpic (photo-sharing software, free) Twitpic is an excellent tool for posting and sharing photos via Twitter. Since Twitter is just text and links, an easy-to-use photo element enlivens the experience considerably. Users can use Twitpic to post photos to Twitter from their Website (using the Twitpic API), from their phone, or from the Twitpic site.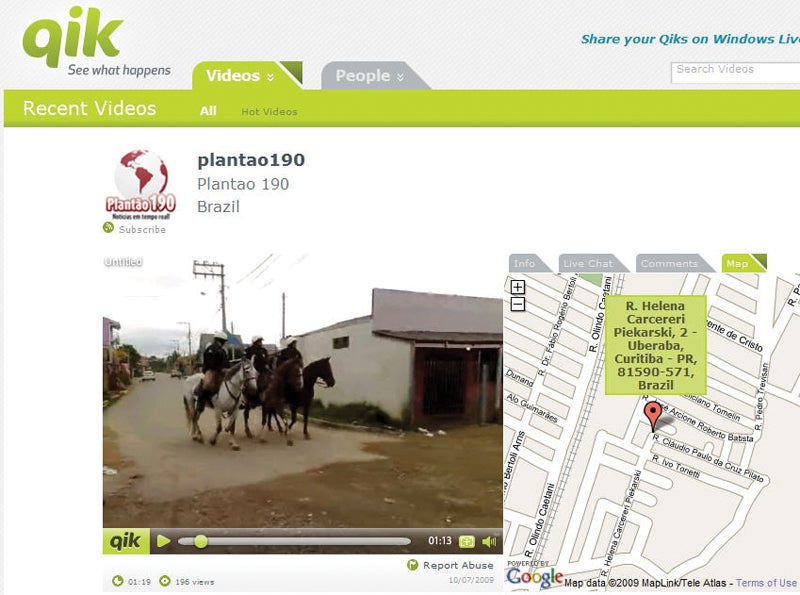 39. Qik.com (online video service, free) Qik is a Web service that allows you to shoot live video on your mobile device and then stream it to your friends via the service's Website. The video remains archived at the site for future viewing. As such, Qik can give far-away people a first-hand look at landmark happenings like sporting events or your baby's first steps.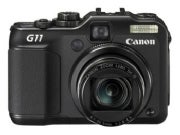 40. Canon PowerShot G11 (digital camera, $500) The PowerShot G11 ($500) is a fully loaded compact camera for people who already own a digital SLR and are looking for a portable powerhouse--or who want to learn advanced camera settings despite being novices. The G11 shoots .raw images, has a flip-out LCD screen, offers a full range of manual settings, and permits quick access to ISO adjustments via a top-mounted dial. Its 5X optical zoom extends from 28mm to 140mm.
The PC World 100: #41-#50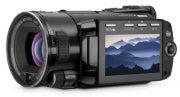 41. Canon Vixia HF S10 (digital camcorder, $1300) This camcorder captures sharp and vibrant 1080p video and 8.6-megapixel stills. Its truly robust manual controls make it a great choice for dedicated users.
42. Mozilla Firefox 3.5 (browser, free) In our Web page loading speed tests, Firefox 3.5--the latest version of Mozilla's popular Web browser--significantly outperformed Firefox 3.0 and was the second-fastest browser we tested in 2009, after Google Chrome. Firefox 3.5 adds plenty of new features, too, like private browsing, geolocation (a feature that sites can use to show visitors nearby points of interest), and improved session restore.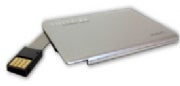 43. Clickfree Traveler (storage device; $70 for 16GB, $130 for 32GB, $220 for 64GB) This lightweight, credit-card-size device combines a generous amount of storage with easy-to-use backup software, making it perfect for people who need extra storage on the go. The Traveler's body cleverly conceals a full USB 2.0 interface, connected by a ribbon cable. Its built-in software performs full backups automatically, and can track and back up data from multiple computers.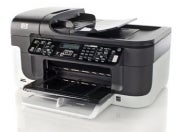 44. HP Officejet 6500 Wireless (inkjet multifunction printer, $200) Compact yet loaded with features, the Officejet 6500 Wireless delivers an impressive balance of good performance, ease of use, and appealing features at an aggressive price. It's robust enough to support a small office that has moderate output needs, it's easy to install and use, and HP provides excellent software support. A two-line, 16-character monochrome LCD shows menu options and messages. Media slots accept MMC/SD, xD, and MS/Duomedia.
45. Nova Development Parallels Desktop 4 (virtualization software, $75) Need to run Windows apps on your Linux PC? Want to run Linux apps in Windows? Parallels Desktop 4 lets you do it. And unlike other virtualization apps, Parallels doesn't restrict your guest OS to a box. Its Coherence feature integrates your guest OS right into the host, so you can launch a foreign OS seamlessly from within your native desktop, hassle-free.
46. LastPass 1.51 (password manager, free) LastPass 1.51 automatically fills in saved log-ins and forms with the click of a button. This handy Web freebie and browser plug-in also syncs your data to any computer that you use regularly. You always knew that someday you'd find a more reliable password manager than your yellow Post-its.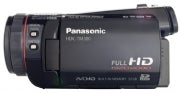 47. Panasonic HDC-TM300 (digital camcorder, $1300) Capture good-quality 1080p video and 10.6-megapixel still images with this camcorder, which allows deep manual control and provides useful automated settings.
48. Grooveshark (online music service, free) Find a song on this online service and play it immediately. It's that simple--and since Grooveshark has lots of music and can be accessed for free, it's pretty cool. Grooveshark also offers a premium service; but either way, no audio ads will interrupt your tunes.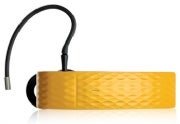 49. Aliph Jawbone Prime (Bluetooth headset, $130) This sleek headset offers impressive call quality and excellent noise cancellation, and it can be worn with or without an over-the-ear loop. It has a textured design and comes in seven different colors. The Talk button is conveniently marked by a slight dip in the surface, but sometimes distinguishing whether you've pressed it or not can be difficult.
Full review | Video | Check prices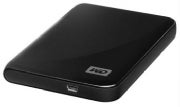 50. Western Digital My Passport Essential SE 1TB (portable storage drive, $199) A terabyte for your pocket, anyone? Western Digital is first out of the gate with its stylish, compact portable hard drive, which packs 1TB of storage on a 2.5-inch drive inside its chassis. Western Digital is first among the hard-drive makers to migrate to micro-USB for connections, too--making more-streamlined designs possible.
The PC World 100: #51-#60
51. Belkin Powerline AV+ Starter Kit F5D4075 (networking kit, $180) This kit lets you extend your home network over your electrical wiring system. Multiple ethernet ports, a convenient desk-mount option, solid performance, and plug-and-play setup put this kit at the head of the powerline networking class.
52. Valve Steam (digital game-distribution service, free) Steam has been around since 2003, and in February 2009 it passed 20 million mark in user accounts, making it one of the leading content delivery platforms in the world. Boasting 837 games from a who's-who index of publishers--including 2K Games, Activision, EA, and Ubisoft --Steam is where Windows gamers turn to buy everything from casual time-killers to enthusiast-caliber thrills.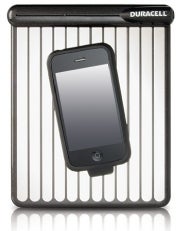 53. Duracell MyGrid (charger; $80, some accessories extra) Mobile devices are great, but the clutter involved in charging a clutch of them isn't. That's the appeal of Duracell's MyGrid, a wired pad that can rejuice up to four devices simultaneously--and wirelessly--using conductive charging. It isn't perfect: You have to slip your BlackBerry or iPod into a supplied PowerSleeve, charging takes just as long as with a wired charger, and the device is incompatible with some phones. But it's far less messy. I can't wait until I can charge all of my electronics this way (sans sleeves).
54. Sonos Controller 200 (remote control, $349) iPhone users would be in texting heaven if the on-screen keyboards on their smartphones worked as well as the one on the Controller 200, the sophisticated remote for Sonos's high-end digital music system.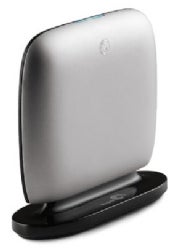 55. Seagate Replica (backup hardware, prices start at $130) The unobtrusive Replica backs up your entire computer, including system drives, and continues to protect your data in real time for as long as it's connected. It operates in the background and uses a subtle interface within Window Explorer. The Replica's software provides password protection, which can be used on multiple computers.
56. Blip.fm (music service, free) Sort of like Twitter for music, Blip.fm is a quick, easy, and fun way to share and discuss tunes. Scroll a list of people's song choices annotated with short comments (or Blips) posted about the music. Listen to the "blipped" songs as they come up, or skip through the list to songs you like. If you appreciate particular users (called DJs on the Blip.fm site), you can give them props for the songs they play, or you can choose to follow them.
57. Retrevo.com (shopping service, free) The best new feature of this consumer electronics shopping site is a page that analyzes how close a product is to retirement, how good the current price is, and whether Full reviewers and other users like it. Factor in such nifty features as a service that helps you get copies of long-lost gadget manuals, and Retrevo (a former PCW partner) adds up to a valuable aid to both buying and owning.
58. Google Chrome (browser, free) Google's streamlined Chrome Web browser is designed with speed in mind, and it doesn't disappoint: Chrome was the fastest performer in browser speed tests we conducted earlier this year. It's also designed to be crash resistant: If a Web page causes a crash, Chrome will close that one page instead of bringing down the whole browser.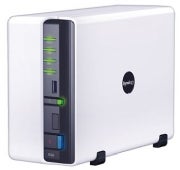 59. Synology DS209+ II (storage device, $440) With a stable, reliable, attractive OS and more features than you can shake a stick at--RAID striping and mirroring, DLNA media serving, video surveillance, and integrated backup, to name a few--Synology's handsome DS209+ II is network-attached storage in a class of its own. Its predecessor was the fastest NAS box we had ever tested. The DS209+ II is a bit slower with groups of files, but slightly faster with large files; more important, it's twice as fast at finding files. Synology continues to add features via free OS upgrades, which makes the DS209+ II's stratospheric price easier to tolerate.
60. Google Picasa 3.5 (photo software, free) Google's photo-management program adds face-recognition features and comes integrated with Google Maps to add geolocation information to photos. When you first run the new version of Picasa, it scans your library for faces, automatically grouping those that look similar (and with impressive accuracy). Since the scanning and tagging make no actual changes to photos, they ultimately just provide a quick way to find all your snaps of, say, Fluffy the Dog, or your Uncle Ed.
The PC World 100: #61-#70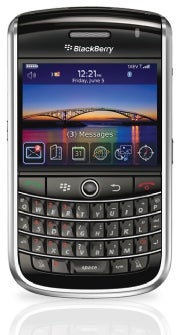 61. RIM BlackBerry Tour 9630 (smartphone, $200 with two-year contract from Verizon) This smartphone melds the best features of RIM's Bold and its Curve 8900 into one slick package. The Tour has a superslim design, a gorgeous display, and one of the best keyboards we've ever seen on a BlackBerry. Unfortunately, like the BlackBerry Storm (also on Verizon), the Tour lacks Wi-Fi, a disappointing omission for a business-focused device.
62. Google Books (online service, free) Ten million books, from libraries and collections all over the world, all of them scanned, digitized, and searchable--and in the case of those in the public domain, made available for anyone to download and read. That is Google Books now, and whatever you may think of the controversy involving lawsuits filed by copyright holders, the goal of preserving printed volumes in digital form for future generations of readers and researchers is commendable--and the technology that makes it happen is impressive. [Note: Google announced on October 16 that it will launch an e-book store called Google Editions with a "don't be evil" twist. Unlike Google's biggest competitors, Amazon and Barnes & Noble, which rely heavily on restrictive DRM, Google's store will not be device-specific--allowing for e-books purchased through Google Editions to be read on the far greater number of e-book readers that will flood the market in 2010.
63. UStream.com (service, free; also iPhone app, free) Use UStream if you or your business wants an easy way to broadcast an event live to an Internet audience. The UStream player is well designed and intuitive for first-time users. The only other things you need to start a live broadcast are a camera and a broadband connection. Typically broadcasts include performances, political speeches, and sports events. UStream also streams live events, such as presidential inaugurations. Live video streams, whether run by professional media organizations or by nonspecialists, tend to stall, freeze, black out, or jitter, depending on the number of people trying to tune in and on broadband network congestion; but UStream has the server power to pump out the video in a steady flow.
64. Sendmehome.com (identification service, free) With Sendmehome, you may get your lost gear back. Print out stickers with unique ID numbers and instructions for returning your gadgets to you. If someone honest finds your smartphone, you could get it back in a day or two. The service isn't restricted to tech objects, either: You can create an ID for anything you own.
65. Digsby.com (message service, free) This handy program lets you communicate with people using many different IM clients, including AIM, Facebook Chat, Google Talk, ICQ, Jabber, Windows Live Messenger, and Yahoo. It integrates with social networking sites such as Facebook, too. You can send SMS messages to mobile phones, and you can log your conversation history. If you want to see the current status of any of your contacts, just highlight them and you'll get details.
66. Motorola T305 (Bluetooth car speakerphone kit, $70) An easy-to-use speakerphone, the T305 mounts on your sun visor, and delivers above-average call quality for a good price. It tops our current car-kit chart as the best overall. In our tests, incoming voices sounded crisp, and audio quality at the other end was brighter than with competing units.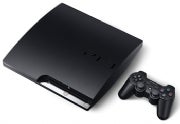 67. Sony PlayStation 3 (game console, $300) The 120GB PS3 bundles the earlier PS3's top-notch features into a smarter, sleeker, less-expensive package. You can now have a first-class, BD-Live-capable Blu-ray player with 1080p HDMI output, integrated Bluetooth and 802.11g, an upgradable 120GB hard drive, gigabit ethernet, 7.1-channel Dolby Digital audio support, and Sony's monstrously powerful custom multiprocessing CPUs. Oh, and it plays PlayStation 3 games, too.
68. Dropbox (online storage service, getdropbox.com, basic service free; also iPhone app, free) Dropbox makes online storage, including file syncing and sharing, as easy as saving to a local drive. Just save or drag files--up to 2GB for free, or up to 100GB for a fee--to a folder on your Windows, Mac, or Linux system, where Dropbox software will promptly transfer them to the service's secure online servers. If you aren't currently using Dropbox, you should be.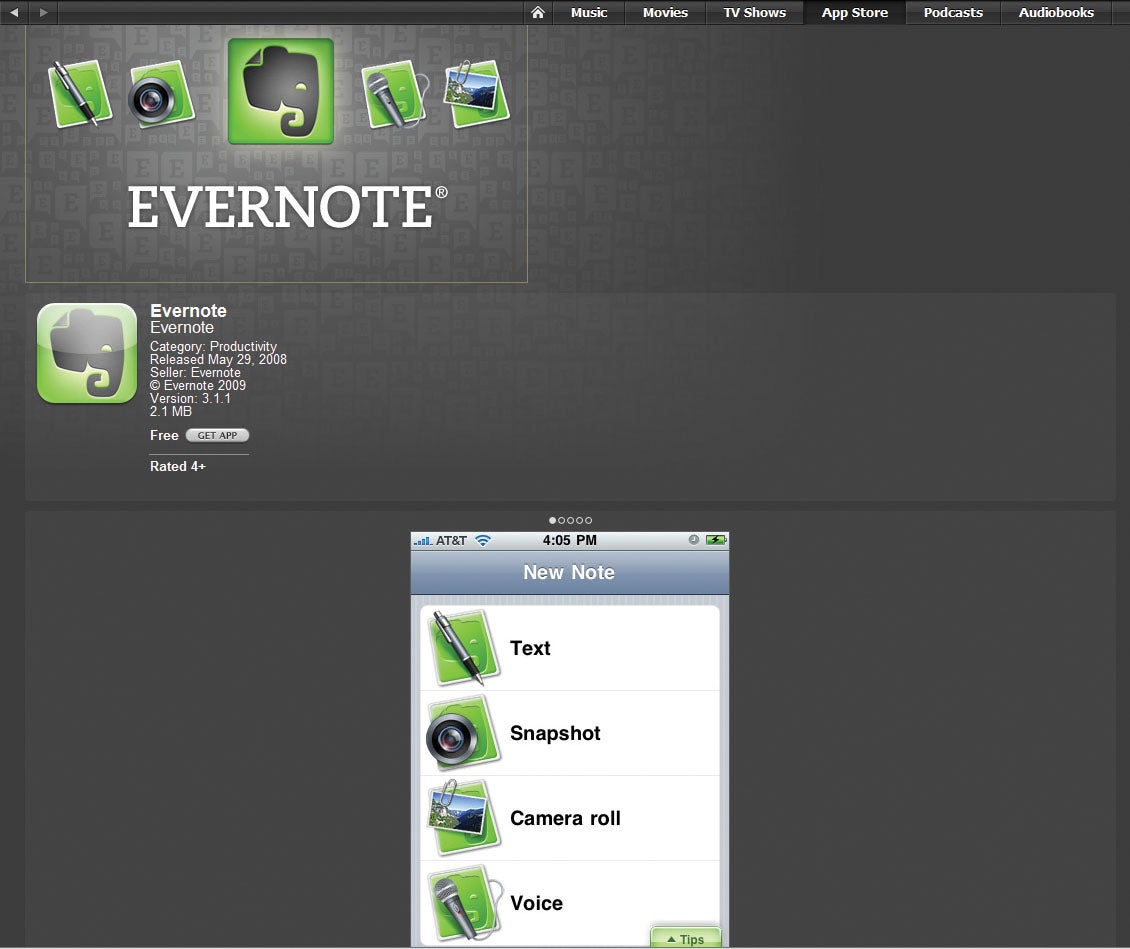 69. Evernote.com (software, basic service free; also iPhone app, free) If your problem is information overload, Evernote may be the solution. This versatile site gathers e-mail messages, business documents, Web clips, memos, and images in a smart, sortable format that lets you find everything fast. It even reads text in your pictures, so you can take a snapshot of a whiteboard after each meeting and later search it by keyword to find what you need.
More info | App review | Download
70. Adobe Photoshop Elements 8 (photo editing software; $90 separately, $150 bundled with Photoshop Elements 8) Elements delivers Photoshop's imaging power to consumers and hobbyist photographers in an accessible, tabbed interface. Version 8's most compelling improvements are in digital asset management. The program's Organizer tab has several new tools to make adding keywords to your photos much easier. As soon as you start importing image files, the new Auto Analyzer gets to work, assessing the content of your pictures and applying special keywords, called Smart Tags. Smart Tags identify images by predefined quality, focus, level of contrast, exposure, number of faces and/or objects, and so forth. Auto Analyzer also initiates automatic face recognition. The more you identify photos as containing specific people, the better the program gets at recognizing them, even at different ages, with other hairstyles, and with or without dark glasses.
The PC World 100: #71-#80
71. Samsung SP-P410M LED (digital projector, $749) This stylish compact projector can handle PC-free slideshows and videos, but its low brightness makes it best suited for small groups. Businesspeople who want to travel light will appreciate its ability to manage presentations without a PC. The SP-P410M LED's features include a media player (via its integrated USB reader slot) for running slide shows, photos, videos, and music from a USB flash drive or other portable storage device; a remote control that sports media player buttons; a pair of 1-watt mono speakers with good sound; and a brightness rating of 170 lumens (up from the previous model's 150 lumens).
72. Lexmark C734dn (printer, $875) This color laser model offers the print speed, features, and expandability needed to keep most mainstream offices happy--and it uses inexpensive toner to boot. The C734dn's generous standard features include a 550-sheet input tray, a 100-sheet multipurpose tray (which can take 36-inch-long banner paper), and a 300-sheet output tray. Automatic duplexing is available for both letter- and legal-size paper. In our tests, it printed plain black text at 27.6 pages per minute and graphics pages at 4.4 ppm. The printer's standard-size replacement toner cartridges are well-priced, too: an 8000-page black cartridge costs $134 or 1.7 cents per page, while each 6000-page color cartridge costs $212 or 3.5 cents per page--putting the cost for a page with all four colors at 12.3 cents.
73. D-Link DIR-655 Xtreme N Gigabit Router (networking hardware, $73) A top performer in our tests, this router offers such useful extras as drive and printer sharing and a Wi-Fi guest zone. A single USB port on the rear supports flash drives, hard drives, and printers (including multifunction devices). One drawback: The gear does not support Macs.
74. SlideRocket.com (presentation service, basic service free) This striking and easy-to-use browser-based presentation software works with any OS and can be accessed from anywhere at any time. It may not drive a stake into Microsoft PowerPoint, but it's versatile enough to pose a significant challenge to Redmond.
75. Navigon MobileNavigator (iPhone app, $90) If you have both an iPhone and Navigon MobileNavigator, you can get turn-by-turn directions without having to use a stand-alone GPS device. And with a new $25 traffic add-on from Navigon, you can avoid commute jam-ups, too.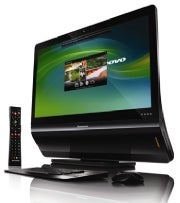 76. Lenovo IdeaCentre A600 (all-in-one PC, $750) The combination of a sharp, angular design and an ultrathin chassis helps Lenovo's good-looking all-in-one PC stand out from the pack. Its 21.5-inch display isn't touch-enabled, but it can double as an HDTV; you even get a four-in-one remote control that quadruples as a VoIP handset, an air mouse, and a Wii-like game controller. But the A600's best trait may be its upgradability--a virtue that other all-in-ones can't match.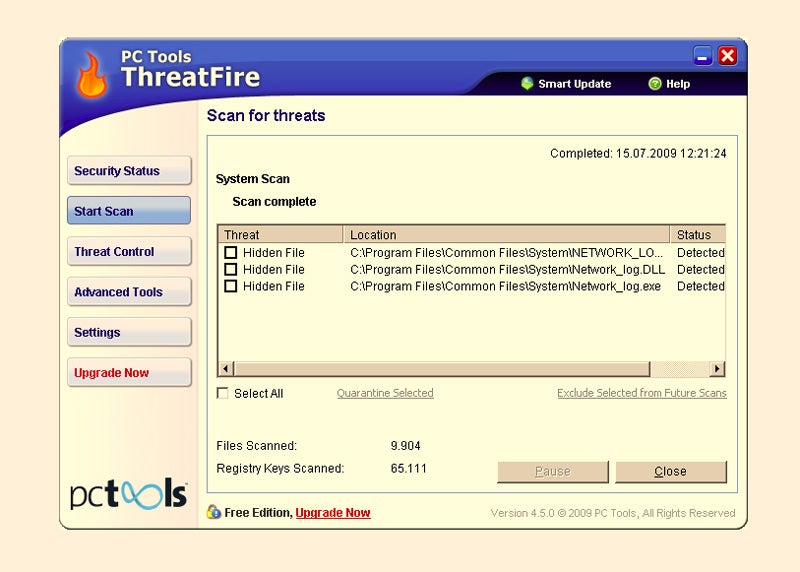 77. PC Tools Threatfire 4.5 (security software, free) This antivirus application supplements your existing security software. Unlike traditional antivirus programs that primarily use malware-signature files to detect baddies, Threatfire identifies malware by analyzing its behavior. In our tests, Threatfire 4.5 caught all 15 malware samples we threw at it. The software works well alongside most current antivirus programs, but it has shown some conflicts with AVG products.
78. Adobe Premiere Elements 8 (video editing software; $100 separately, $150 bundled with Photoshop Elements 8) An excellent program gets better. The new Organizer allows you to view, keyword-tag, and manage videos and photos; and if you install Photoshop Elements 8, too, the Organizer acts as a conduit to both programs via a single interface. Automated keywording and instant Smart Tagging are other noteworthy improvements. In addition, you can drag and drop tags onto a video while it previews.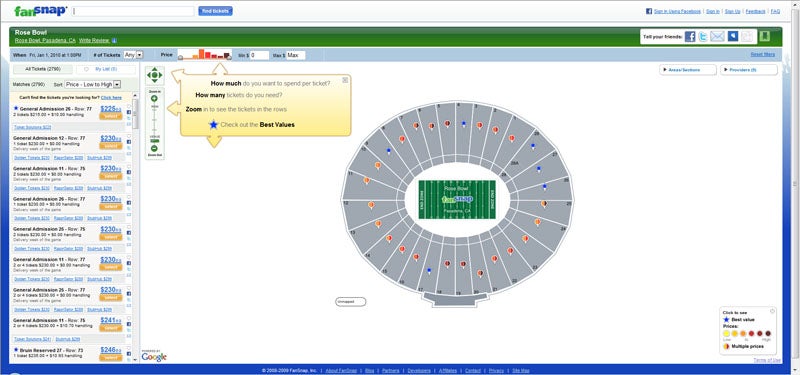 79. FanSnap.com (online ticket service, free) This online aggregator searches most of the major ticket scalping services to find the best prices on seats for your local sports team or for the latest arena rock concert. Cool graphics show you how much tickets are going for and where to find the bargain seats.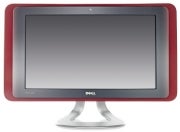 80. Dell Studio One 19 (all-in-one PC, base price $699) Better than a budget all-in-one, but hardly high-end, the Studio One 19 is ideal if your needs and budget fall somewhere in the middle. It's one of the few multitouch all-in-one PCs available with a 19-inch (or smaller) screen--and it's one of the fastest. You'll either love or hate its fabric screen-trim (available in white, navy blue, gray, pink, or red).
The PC World 100: #81-#90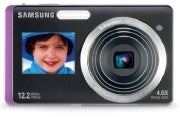 81. Samsung TL225 (digital camera, $330) For sheer wow factor in a compact camera, the TL225 is hard to beat. Besides including dual LCD screens (the one on the front is designed for self-portraits), Samsung provides a touchscreen-only, gesture-sensitive interface. On the downside, the TL225 supports only MicroSD/MicroSDHC cards, and its image quality isn't great.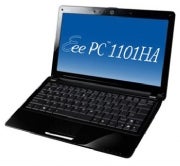 82. Asus Eee PC 1101HA (netbook, $430) This well-designed, slim-line netbook stands out for its excellent keyboard and touchpad, and its clear, bright, 11.6-inch screen. Its battery life rocks, too, at over 8 hours. Though this model isn't be the fastest we've tested, its overall handling impressed us.
83. Wolfram Alpha (search engine, free) This radically different search engine doesn't return Web pages; it returns information, neatly formatted with graphs and images. Wolfram Alpha doesn't have nearly the scope of Google, and you won't find anything about Jon and Kate's latest fight, but for well-presented data on serious topics, it's a great resource.
84. Ubuntu 9.04 Desktop Edition (operating system, free) With its twice-yearly release cycle, community-driven Ubuntu Linux has become the gold standard in free OSs. Version 9.04, also known as Jaunty Jackalope, includes the best hardware support in Linux history, with simple tools to manage displays and wireless network connections. If you're looking for a PC OS to replace Windows or to breathe new life into an aging laptop, Ubuntu remains the best option out there--and it keeps getting better.
85. LG BD390 (Blu-ray player, $250) The LG BD390 delivers the best Blu-ray images we've seen, and it supports BD-Live, CinemaNow, DLNA, Netflix, Wi-Fi, and YouTube. Picture clarity is amazing, though the player doesn't achieve the same level of quality when upconverting regular DVDs. The BD390 is well designed and easy to use, with intuitive menus and an option that lets you output all audio in DTS format.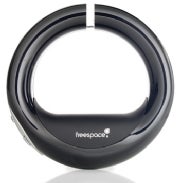 86. Hillcrest Labs Loop Pointer Remote (input device, $100) This stylish device is essentially an oddly shaped wireless mouse for pointing and clicking your way around the dial. The remote is also adept at navigating various set-top media hubs, such as the Kodak Theatre HD Player. The Loop Pointer Remote requires no software; but to input text into your PC without a keyboard, you must use the Loop in conjunction with Windows' free on-screen keyboard feature.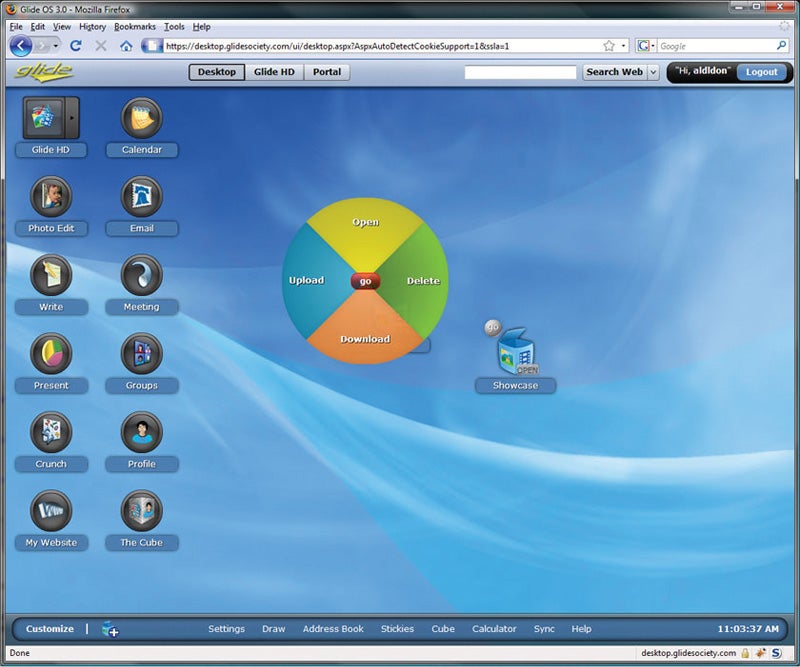 87. Transmedia Glide OS 3.0 (content access service, basic service free) Glide gives you remote access to your data--everything from media files like photographs and music to word processing and spreadsheet content--via a Web browser over a cell phone, smartphone, PDA, or other device. Glide applications are closely integrated with the company's Engage app, so Glide users don't have to move between various siloed apps to modify and share various types of files. Glide is both OS- and device-neutral. Its apps are compatible with a wide array of file formats, and you can create online meetings to collaborate in real time with any Glide OS user.
88. Acronis True Image Home 2010 (backup software; free trial, $50 per license) Following a complete revamp of its interface, and the introduction of useful new features such as one-click backup and continuous data protection, this powerhouse backup software is now one of the most complete and convenient imaging packages we've seen.
89. Wordnik (online reference, free) With detailed definitions, synonyms, audio pronunciation guides, usage examples and statistics showing how often a term is used, Wordnik is the perfect site for word nerds (like us).
90. Intuit Mint (accounting software, free) Last year, Mint made our list of favorite sites, thanks to a suite of accounting tools that rivaled most paid apps. This year, the makers of Quicken bought Mint, but it continues to add great features at the same unbeatable price. A streamlined but robust iPhone app takes Mint on the road, and you can even integrate it with your Yahoo Finance account.
The PC World 100: #91-#100
91. HP W2558hc (monitor, $600) This feature-rich, 25.5-inch widescreen LCD delivered fantastic image quality in our tests. It comes with a host of extra features--including a built-in Webcam and a built-in task light that shines from beneath the monitor onto papers on your desk--and a pleasant design.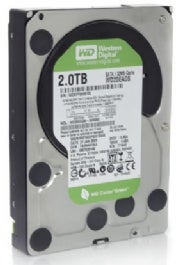 92. Western Digital Caviar Green WD20EADS (hard drive, $250) How about 2TB of space on a single drive? The WD20EADS is a boon to anyone with a large data archive, multimedia library, or space-hogging video collection. It's also part of WD's Green Power line of hard-disk drives, billed as environmentally friendly drives due to their lower power consumption.
93. FileHippo Update Checker 1.035 (update-managing service, free) PC World's Facebook fans recommended this practical tool, which scans your PC and identifies the software updates you need. You can use the FileHippo to download the updates, but you retain control. No updates happen automatically.
94. Linksys Dual-Band Wireless-N Gigabit Router WRT320N (networking hardware, $91) The WRT320N has a sleek spaceship-style design. It performed well in our tests, operating at either the 2.4GHz or the 5GHz Wi-Fi band--handy flexibility if neighboring Wi-Fi networks surround your office. An included software utility called LELA goes beyond standard setup tasks to offer network-monitoring features such as network maps and device information.
95. NinjaVideo (video-playing service, free) NinjaVideo.net is the place to watch just-released movies and premium TV shows that ran the night before. The site's content focus extends from episodes of the ABC show Lost to documentaries and other long-form news programming. NinjaVideo.net plays back video in high-quality DivX format, features an active Web community, and serves as a handy index to to MegaVideo movies and TV shows that you can't find by searching MegaVideo. Is it legal? Well, it can't be, but the site has survived.
96. Slacker.com (streaming music apps, free; also iPhone app, free) Slacker's mobile apps let you listen to the streaming-music service on your BlackBerry or iPhone/iPod Touch. And with a BlackBerry, you can store music for times when your wireless reception gets wonky.
97. Kensington Auto Power Inverter with USB Power Port (charger; $35) Some inverters are too bulky; others are nothing more than an AC outlet. This one provides both an AC outlet and a USB port for charging (so you can top up your cell phone or iPod while on the go), all from a single power connection to your car or airplane seat with DC power.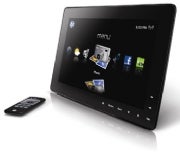 98. HP DreamScreen 100 (Internet touchscreen, prices start at $250) A sexy display that does more than just show photos, this slick ubermonitor uses wireless Internet service to display weather and Facebook friend updates, stream music from Pandora, and play videos. The screen carries 2GB of memory, two USB ports, built-in stereo speakers, an ethernet jack, and an 802.11 b/g wireless antenna.
99. Nintendo DSi (game console, $170) The world's bestselling games handheld gets smaller and smarter with a matte finish, larger TFT-LCD screens, two 0.3-megapixel VGA cameras, Facebook support, and a dedicated online games and apps store. This incremental touch-up possesses tremendous social networking potential for gamers of all stripes.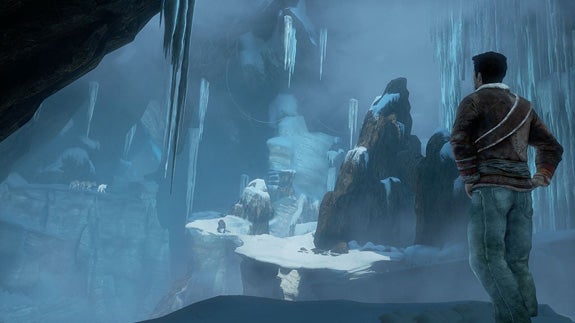 100. Uncharted 2: Among Thieves (game, $60) Developer Naughty Dog's earlier Uncharted game was a masterful bolt from the blue. Created for the PlayStation 3, Uncharted 2: Among Thieves trumps its predecessor thrice over, offering a superlative cinematic romp full of clever 14th-century apocrypha and dazzling exotic venues. If Fable 2 justifies grabbing an Xbox 360, Uncharted 2 is the first game to provide a definitive reason for getting a PS3.
....
And here's a reminder to take a look at our slideshows of items from this year's PC World 100 list in the following categories:
• Laptops
The 2009 PC World Top 100

Amazon Shop buttons are programmatically attached to all reviews, regardless of products' final review scores. Our parent company, IDG, receives advertisement revenue for shopping activity generated by the links. Because the buttons are attached programmatically, they should not be interpreted as editorial endorsements.