Page 2 of 3
Laptop Battery Managers
Ah, batteries--the bane of every laptop owner's existence. They never seem to have enough power, and they run out far too quickly. These downloads will help you manage your laptop's battery life, and they can even help you get more juice out of a single charge.
BattCursor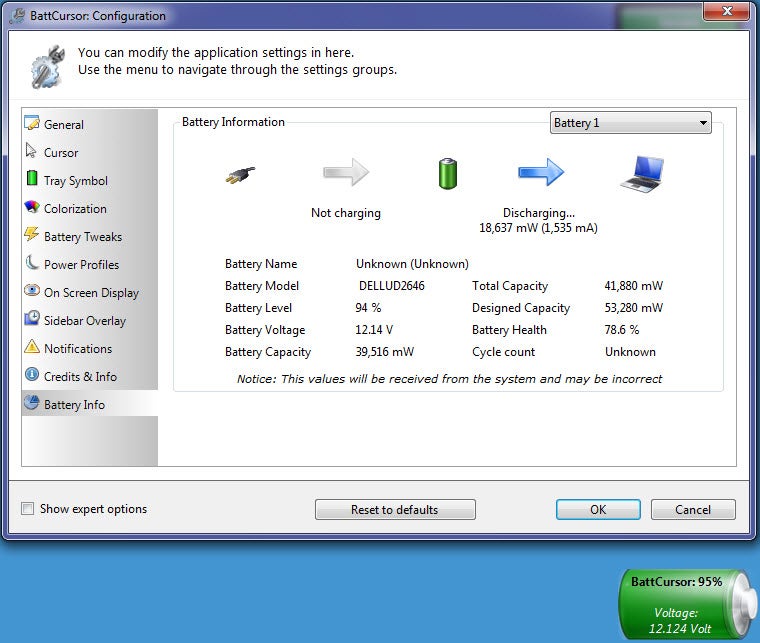 You have work to do, but you know that your battery is starting to run out. So you keep checking the laptop's battery icon to see how much power is left--and every time you check, you waste precious time. Sound familiar?
This clever, free program shows your laptop's remaining battery life on your mouse cursor. The app can display the information on your desktop, as well.
You can have the cursor text's color and transparency level change, depending on the power level. For example, you can set the program to keep the text transparent in cases when your laptop is connected to a power source, but visible if the portable is unplugged and below a certain power level. BattCursor has a lot of extras, too, such as ways to improve your notebook's battery life.
Download BattCursor | Price: Free
BatteryBar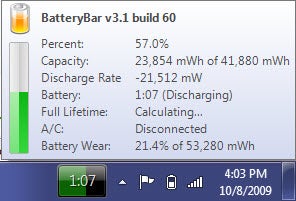 Want to check battery life, but don't like the idea of having your mouse pointer display the text? Here's another alternative. BatteryBar shows, on your taskbar, exactly how much juice you've already used and how much you have left. You can set the app to display remaining battery life either as a percentage or as an amount of time.
Hover your mouse over BatteryBar, and you'll see even more information, including the total battery capacity, the discharge rate, the battery wear, and how much total capacity your battery has in terms of time per full charge.
When you first run the program, it won't appear to work. You'll need to configure your taskbar to display it. Right-click the taskbar, and select Toolbars, Taskbar. Once you do that, the program will appear.
Download BatteryBar | Price: Free
Wireless-Networking Utilities
One of the main reasons to use a laptop is that you can connect wirelessly when you're away from your home or office. But finding a connection--and keeping safe when you are connected--can be problematic. Here are two downloads that can help.
Hotspot Shield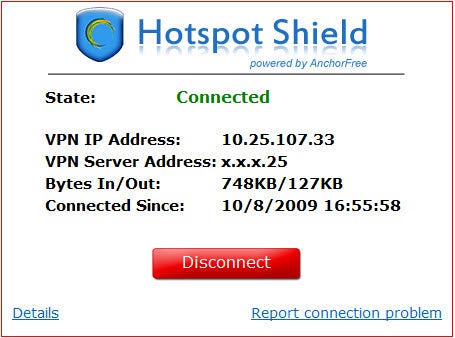 When you use your laptop to connect to a hotspot at a public location such as a coffee shop or airport, you put yourself at risk. Hackers may be able to sniff your data packets, invade your PC, and steal your username and password when you log in to Websites.
Here's a freebie that promises to keep you safe by encrypting your connection when you're at a hotspot so that no one else can read the information you send. The program is extremely easy to use. Install it, and it logs you in to a virtual private network (VPN) that performs the encryption.
A few installation notes: If you don't want various toolbars to install too, make sure to uncheck the boxes next to the toolbar items during installation. And if you don't want your home page and search engine to be changed, uncheck those options as well.
Download Hotspot Shield | Price: Free
WeFi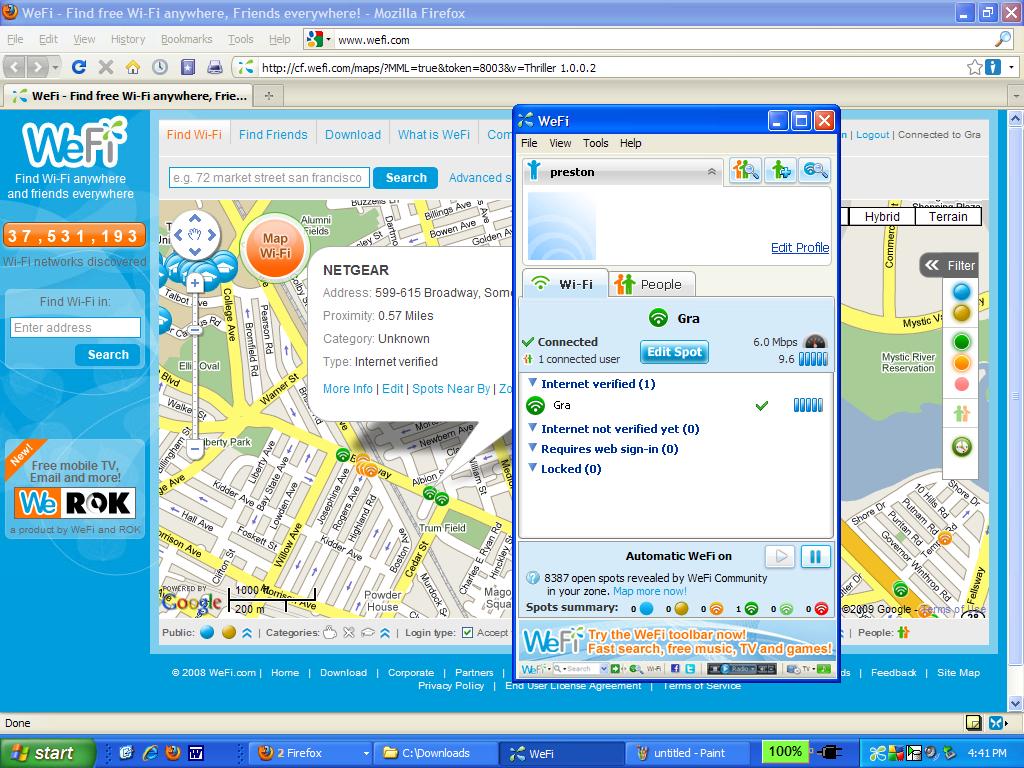 If you're a laptop owner and a fan of social networking, you can combine the two with WeFi. Not only does this program find hotspots so that you can connect to them, but it also finds people to whom you can connect as well. After you install WeFi, the app lists nearby hotspots along with information about each, such as the signal strength and whether the hotspot is encrypted. To connect to one, double-click it. You can also go to a Web page that displays a map of where you are and shows nearby hotspots.
To see people who are connected to hotspots near you, click the People tab. You can then see more information about any of them, and get in touch with them via the software.
WeFi also includes a feature that will warn you away from suspicious Web pages. If you prefer, however, you can turn it off during the installation process: Uncheck the box next to Include Wi-Fi Secure Browsing.
Note that this program will make WeFi Search your home page, establish WeFi Search as your default search, and install a toolbar. If you prefer that it not do that, during the installation process select Custom and uncheck the boxes for Toolbar, Make WeFi Search my default search engine, and Make WeFi Search my homepage. Also, during installation, WeFi will ask you to install a variety of additional software; to be safe, uncheck the boxes next to those items.
Download WeFi | Price: Free