Page 2 of 2
That old adage about needing 8 to 10 glasses of water has been proven to be false (go check outsnopes.com if you don't believe us) but you still need to take in plenty of fluids during the day to stay hydrated and healthy. And no, soda and energy drinks don't count! Instead, get a SIGG waterbottle and fill it up with filtered water. These metal bottles are sturdy and best of all, you can get your own custom graphic printed on it. Here, we've customized one with a neat graphic from Scribblenauts but you can get anything you want printed on it. It's a great way to show off your gamer cred and stay hydrated.
www.mysigg.com
$27.99 (with custom graphic)
Zazzle.com is a one-stop shop for all sorts of cool apparel and gear, but what caught our eyes were their awesome skateboard decks. They have a variety of video game themed decks but our favorite is the Gamers deck with the cool homage to the classic NES controller (you can buy just the deck or get a complete board). If that doesn't float your boat, head over to their website and do some browsing: chances are, you're going to find something worth buying.
www.zazzle.com
$59.95 (deck only)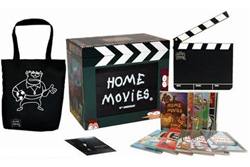 Home Movies 10th Anniversary Edition Box Set
A personal favorite of reviews editor Tae K. Kim, Home Movies was, during its brief run, one of the best animated shows of all time. With smart writing and a hilariously unique visual style, this brainchild of comedian Brendan Small (currently melting your faces with his new show, Metalocalypse) provides the perfect blend of brainy humor and silly shenanigans. This amazing box set from Shout! Factory is a fantastic package, complete with every episode and some awesome extras. We highly recommend it.
www.shoutfactory.com
$129.99
Another year, another iPod: it's like clockwork, isn't it? But just when you thought the iPod was getting old, Apple has to go and update it with some slick new features that make it irresistible. Their new Nano now has a built-in camera for taking and uploading clips to Youtube; it's also sporting a bigger screen and an FM tuner. And thanks to a new and improved iTunes, the iPod just became relevant again and the Nano is the sweet spot for music lovers, as far as we're concerned
www.apple.com
$149 (8GB); $179 (16GB)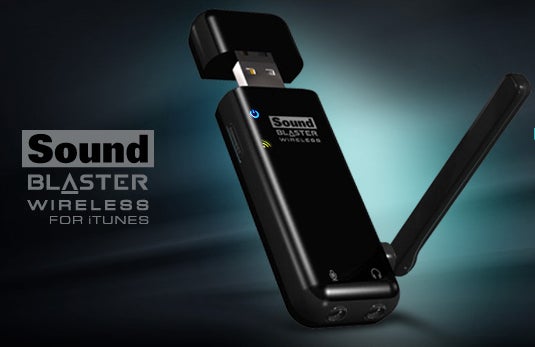 Creative Soundblaster Wireless for iTunes
Creative makes some awesome MP3 players of their own (check out their Zen line) but they also make some sweet audio accessories like this wireless receiver which lets you stream music from your PC to any set of speakers. You simply plug in a USB stick to your PC, connect your speakers to the wireless receiver and start streaming your tunes. It's a slick and elegant solution that will let you pump your vast music collection to any room in your house. What more do you need?
www.creative.com
$99.99
There are a ton of other high-profile Blu-rays and DVDs coming out this year but we're going with an office favorite: J.J. Abrams, mastermind behind LOST and Alias, did a fantastic job of pumping new life into the classic sci-fi franchise Star Trek and we suggest you relive the adventure in full 1080p glory. Hey J.J., maybe you can work your magic on another high profile sci-fi franchise next? Not that we'd 'Force' your hand or anything (ooh, bad pun is bad).
www.startrekmovie.com
$39.99
Neil Gaiman's The Graveyard Book won a Newbery Medal, a distinction which is given to "the author of the most distinguished contribution to American literature for children." The Graveyard Book definitely deserves the honor (he should have won it for his equally amazing Coraline as well). Following the adventures of an orphan boy named Bod who is adopted by a cemetery full of ghosts, The Graveyard Book is a spooky and engaging tale that young readers and adults can both enjoy. We suggest parents read it to their children or better yet, have your children read it to you instead.
www.thegraveyardbook.com
$17.99
Brian Azzarello is one of the best comic book writers currently plying his trade in the funny pages and 100 Bullets is his magnum opus. Tightly written with gritty art provided by the talented Eduaro Risso, 100 Bullets is a dark tale full of greed, betrayal and blood. Though the story does get a little unwieldy at times, Azzarello does a masterful job of keeping all the plates up in the air. The series just reached its final conclusion with the release of the 100th issue so the time is right for you to get caught up on the pulpy mess. We recommend the trade paperbacks which collects several issues into one volume.
www.dccomics.com/vertigo
$Price varies
This story, "14 Great Gift Ideas for Gamers" was originally published by GamePro.