Page 2 of 2
Netbooks With a Google Twist
Papakipos demonstrated Chrome OS running on "an off-the-shelf [Asus] Eee PC," but he declined to cite the specific model number, explaining that it was unimportant.
Google d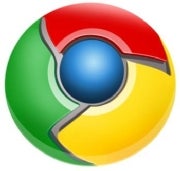 oesn't expect users to download Chrome OS and install it on their current PCs. Instead, it will come pre-installed on new, netbook-like devices. "You will have to go and buy a Chrome OS device," Pichai said.
According to Pichai, while today's Chrome OS runs on the current generation of netbooks, Google is working closely with hardware partners to produce its own devices that manufacturers can use as reference designs for Chrome OS-based products.
When the first wave of Chrome OS devices appears next year, they will be small computers in a familiar clamshell form factor, Pichai said, with a screen, a touchpad, and a full-size keyboard. They won't be phones or tablets -- but they also won't have hard drives. "We support only solid-state drives," Pichai said. That insistence on SSDs could help reduce power consumption and contribute to fast startup times.
Pichai declined to speculate what Chrome OS devices will cost when they appear a year from now, and he said Google had not suggested a target price for its manufacturing partners. Lacking hard drives, however, and with limited onboard storage and low processor power, Chrome OS devices could cost considerably less than today's Windows- and Linux-based netbooks.
In addition, Papakipos reiterated that Chrome OS will run on so-called smartbooks based on the ARM processor architecture, which could drive prices even lower.
Web-Based Computing for Everyone
Papakipos emphasized that the most important goal of Chrome OS was to create devices that were fast, easy, and enjoyable for the average person to use. "We want to make it a very fast, delightful system to use. We want you
to be able to push the On button, it immediately comes on, and you're on the Web as quickly as possible," Papakipos said.
Because Chrome OS applications will be Web-based, users will not need to install or maintain any software. What's more, the system will boot and applications will launch more quickly. "We don't run conventional applications, so we don't need to start up background services for them," Papakipos said.
Papakipos acknowledged that security exploits would inevitably appear for Chrome OS as they do for other platforms, but said Chrome OS will be inherently more secure than traditional operating systems because the latest software updates and security patches would be installed automatically over the Web. Chrome OS devices will be able to detect whether the latest security patches have been installed, Papakipos said, and will even be able to re-image the system while preserving user settings.
Storing user data in the cloud also has advantages, Pichai added, explaining that one goal of Chrome OS was to allow users to move from device to device, or even to share devices, while still preserving their individual experiences.
This article, "Google's Chrome OS: A Web appliance, not a PC," originally appeared at InfoWorld.com. Follow the latest developments on cloud computing, Google, and Chrome OS at InfoWorld.com.
This story, "Google Chrome OS: Not for Your Desktop" was originally published by InfoWorld.