Page 2 of 2
Watch Out for Google Apps
It's debatable whether Google's productivity suite, Google Apps, or other free offerings like OpenOffice and Zoho are true threats to Microsoft's cash cow, Office.
There has been growing enthusiasm for Google Apps among consumers, but businesses, most of which are built around Exchange servers, still largely prefer Microsoft Office desktop tools.
But this gravy train will not last forever. With Google aggressively going after enterprise business and cloud computing becoming more prevalent, corporate fears about storing company data in a cloud environment are likely to subside even further.
This trend, in turn, puts more pressure on Office 2010, scheduled for release in June of next year. Microsoft is all too aware of the Google Apps threat and has been emphasizing Office Web Apps - stripped-down, Web-based and ad supported versions of Office desktop apps that will launch in tandem with Office 2010.
The challenge for Microsoft is to highlight the corporate advantages of using Office Web Apps without downplaying the desktop version of Office. If an enterprise wants go completely Web-based with their productivity apps next year, Microsoft will have to deliver. Or else it's, Hello Google!
Grow, Bing, Grow
The goal in 2010 with the Bing search engine is simple: Grow ad revenue and market share. Achieving that could be a different story, of course.
Bing was dubbed "the decision engine" when it launched in June and promised to redefine search en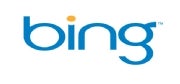 gines by organizing more information on a results page than Google and making it easier for users to book flights and purchase retail items.
Bing hasn't revolutionized search, but it is holding its own. Microsoft recently released useful, new Bing features such as full-page weather reports, expanded hover previews showing a snapshot of Web sites, and the integration of Wolfram Alpha, a computational technology that returns deeper search queries.
Bing's market share has grown almost two percentage points since its launch, currently at 9.9 percent, according to October data from online market tracker comScore. Expect a big market share jump when Bing is rolled into Yahoo as part of the search deal between Microsoft and Yahoo.
Microsoft needs to keep rolling out new features in Bing and market the heck out of them in 2010. Apparently, the checkbooks for Bing will be wide open. Microsoft CEO Steve Ballmer has said that he plans to spend $5.5 billion to $11 billion on Bing during the next five years.
And then there are content partnerships. Rupert Murdoch and other publishers are fed up with Google's purported revenue-hogging practices. Microsoft stands to gain some ground on Google by signing exclusive content partnerships, such as the proposed deal to pay News Corp. for the rights to index the publishing giant's content.
Microsoft has denied there is a deal to pay News Corp. for search rights to content, but revenue-sharing deals with publishers could increase Bing's profit and market share.
But Microsoft execs might want to remember that they will have to share the ad revenue, or those publishers will get very, very mad at them.
Shane O'Neill is a senior writer at CIO.com. Follow him on Twitter at twitter.com/smoneill. Follow everything from CIO.com on Twitter at twitter.com/CIOonline.
This story, "Microsoft's 4 Challenges in 2010" was originally published by CIO.