2010 Predictions: The Year Ahead in Tech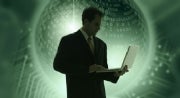 Well, it's that time of the year again. Time to enjoy the glow of a nice LED backlit display and huddle with the warmth that only an overclocked PC can produce. Yep, it's time to take a look at what's going to happen in technology in 2009. Here are my five predictions for the new year.
As always, my wishes for you are for a new year filled with peace, life and prosperity. Happy Holidays, and see you in '09.
Michael Gartenberg is vice president of Mobile Strategy at Jupitermedia. His weblog and RSS feed are atmobiledevicestoday.com. Contact him at mgartenberg@optonline.net.

Amazon Shop buttons are programmatically attached to all reviews, regardless of products' final review scores. Our parent company, IDG, receives advertisement revenue for shopping activity generated by the links. Because the buttons are attached programmatically, they should not be interpreted as editorial endorsements.