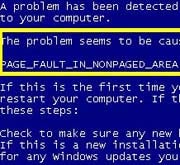 Chris Capossela's career is a throwback, just like Dom's, the Italian restaurant in Boston's North End his parents ran for 45 years. Capossela has been at Microsoft ever since graduating 18 years ago, working his way up from being Bill Gates' speechwriter to head of the Microsoft Project business, to his current role running marketing for some of Microsoft's most lucrative products: Office, SharePoint, Exchange, as well as their new hosted equivalents. He talked to Computerworld about how his family background prepared him for Microsoft, how Microsoft plans to beat Google Apps, and how it is adding Twitter-like features to Office.
You've only worked at two places in your life: Microsoft and your dad's restaurant. Tell me about your first job. I grew up in Boston with two older brothers in an apartment over the restaurant my parents opened when they were 22. The apartment was just for sleeping -- everyone was always downstairs. When I was a teen, I worked three to four nights a week during the school year, and six to seven nights a week during the summers.
Drying silverware was my first responsibility. My first dining room job was when I was 4. Believe it or not, it was changing ash trays. Today, it sounds like a horrible misappropriation of power by my parents, but back then it was considered quite fun and cute.
I was supposed to pick up a clean ash tray, put it on top of the dirty one, and then pick both of them up, to keep the ashes from flying up and making a mess. But I would pick up the dirty one, dump it into the clean one, and then give the customer back the dirty one. It always got a good laugh from customers.
How similar was working at a restaurant with working at Microsoft? My dad was very smart about having the boys do all of the jobs in the restaurant: wash dishes, order the food and wine, bus dishes. It was good preparation for Microsoft, where I've had a really different set of jobs, sometimes walking in the first day and literally knowing nobody inside that part of the company.
I worked as chief of staff to the European president for Microsoft for several years. Some people advised me not to take it and stick with what I was doing and work my way up. But because of my family upbringing, I was comfortable with non-traditional lateral moves.
Also, all customer tips went the family and that was that. That was good preparation for not expecting a quick reward, and that you're in it for a bigger collective. Used to be the family, now it's Microsoft.
Yet, you excelled in one of the most loner-ish of sports, tennis. Yeah, I used to play tennis every single day. My style? I was the classic grinder. When I was a freshman in high school, I was 4'10". So my only hope was to stay out there all day and make you feel the pain until you gave up. I had a Michael Chang-type game. I ran everything down. Clay was my friend.
After some hesitation, Microsoft is jumping head-first into SaaS (Software as a Service.) You oversee marketing for some of the most important services: SharePoint and Exchange Online and Office Web. Are you worried that your revenue will dip as enterprises switch to SaaS versions of your products? I actually don't think so. I think if we do a great job of innovating in areas adjacent to where we are strong, and naturally grow into new areas, customers will pay us for the value we provide. Voice is a good example. If we can help you make phone calls from within Outlook, or let you IM or call a name you see inside a Word document, or make that phone call cheaper, then businesses are going to pay us more than they did before.
Speaking of voice, there seems to be some customer resistance to dumping their PBX hardware for your Office Communication Servers. We feel good about the number of deployments thus far. Most of them do focus on instant messaging and various types of conferencing, about 140,000 seats. For OCS' voice features, it's about 25,000 seats now. We have some customers who will move to a new building and forego a PBX, but those are early adopters. But with Office Communication Server 2010, we'll be able to say in many instances, "You don't need the PBX."
Google seems to be doing Google Docs in part just to hurt your revenue. It is making some enterprises reassess the value they are getting from Office, especially if they don't do any customizations or line-of-business apps. How do you convince CIOs there is value there? Take a people process like an annual performance review. They are usually written in Word, but the end result goes off in some HR system like PeopleSoft or SAP. Budgeting is another very horizontal process. Most companies feel a lot of pain around the workflow and approval processes. They would love for Office to be more seamlessly integrated into their PeopleSoft system or SAP systems.
Another good example is Accenture. They've written a lot of apps around making SharePoint the Facebook of their company. Traditional skills repositories, where people are supposed to update their skills into a line-of-business app, often struggle despite their over-designed back-end because it's not a part of anyone's daily process. With SharePoint, their consultants can articulate what they're working on in a more unstructured way. The People Search in SharePoint becomes their expertise finder. It feels like a real social networking tool.
As a marketing guy, do you use Twitter? I do, though I only just started playing around with it. I saw it in full force at the recent Business of Software conference, when you could read the tweets from all 200-300 people in the audience before, during and after my keynote speech. It was interesting from a gossipy point of view.
But what I found more interesting was how it helped me meet people who I have a shared interest with but didn't have a chance to say hello face-to-face. I'm following ten more people because of this.
I still only write about work-related things. I don't do the "Hey, I'm making pancakes," sort of tweets.
Do your mainstream corporate customers want Twitter-like features in your products? They may not be excited about Facebook and Twitter being used by their people but they love the notion of their engineers learning and collaborating with each other on infrastructure that works with what they have and has great compliance.
So for SharePoint 2010, we are introducing the ability for user profiles to have a little bubble on top of their heads that lets people know what your status is.
What are your favorite features in the coming Office 2010? The one I use the most is the "Cleanup" button in Outlook 2010. When I come back after 3 hours of meetings, I can hit it and get rid of all the middle e-mails in a thread.
In PowerPoint 2010, it is how video editing is now a first-class citizen. You can also easily share your screen inside Office with remote co-workers.
Our reviewer, Preston Gralla, liked the beta of Office Web but also thought you were being a little stingy on key features. Will Office Web have every feature in Office 2010? Of course not. We think it's more interesting to try and give you a great productivity experience tailored for a browser or phone.
So for instance in OneNote, you can take a photo on your smartphone, and have it imported directly into the app. Or the Web version of PowerPoint -- it may miss some fancy animated transitions, but you can embed slide decks straight into a blog.
With Office 2007, you offered some aggressive pricing and discounts. Will you continue this with Office 2010? The biggest thing we did was make a distinction between the developed and developing countries. So we use geoblocking technology to prevent grey marketing so that we can offer a 40% lower retail price in India versus the U.S., both for English-language versions. We'll keep doing that.
We also offered lots of promos: back-to-school, dads and grads. There's no statement here on what we'll do, but expect us to continue to do lots of promotions tailored for local countries or groups.
What do you remember about the notorious "Blue Screen of Death" demo you did with Gates when Windows crashed? Could you feel the blood draining out of your face?
In the moment, it really wasn't that big of a deal. We were in this beautiful auditorium in Chicago for spring Comdex. It was the middle of a 16 minute demo. If you watch the video, you can see the audience applauding, laughing and cheering. Bill made a great joke. And then we did another 7 minutes of demo, which went fine. It only really hurt at night when I got online and saw all of the e-mails from the Windows team trying to figure out what went wrong.
By the way, Bill was really gracious about it. He came off stage, and said, "Gosh, thank goodness we're not shipping yet. Let's send these machines back to Redmond, and really figure out what happened."
It's amazing how many e-mails I got from random people afterward. I got one from a tailor in Bellevue, who said, "Hey, I saw the video. Your suit looked a little big. If you come in, I'll fix it for you."
People still love to joke with me about it. I'll probably never pass 2 million views on YouTube for anything else, but what can you do?
Dossier
Chris Capossela
Title: Senior vice-president, Information Worker product management group.
Organization: Microsoft Corp.
Education: Bachelor's in computer science and economics, Harvard University.
Sport: A top regional junior tennis player, Capossela played at Harvard.
Fifteen minutes of Internet fame: As Bill Gates' on-stage assistant during a Comdex demo, Capossela plugged in the scanner that led to Windows' most public case of a Blue Screen of Death.
His favorite dish: "Mom's is good, but the lasagna at Café Lago in Seattle is the best."
This story, "Microsoft Exec on Google, Blue Screen of Death" was originally published by Computerworld.