Portable Hard Drives: A Terabyte in Your Pocket
Page 3 of 4
Software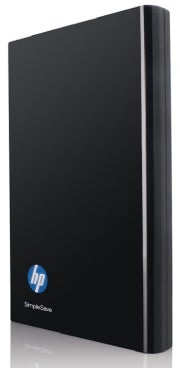 Many vendors try to make their portable drives stand out from the pack with bundled encryption software, backup software, or both. Since the focus is on ease of use, most of the programs offer fewer options than some of the better-known stand-alone applications do.
Adata, Rocstor, and Verbatim shipped their drives to us without any bundled software. But you can choose from an array of free backup software. Except for the Adata, all of these drives are FireWire models.
For many PC users, software is a key factor in the buying decision, and having software especially tailored to your drive is convenient. Many of the drives' software bundles come preloaded and launch automatically when you connect the drive to your PC's USB port.
The Buffalo Technology, Samsung, Seagate, and Western Digital drives came with both backup software and data-encryption software. The Hitachi, Iomega, LaCie, Toshiba, and WiebeTech drives provided backup software only.
The Hitachi drives bundled Arcsoft TotalMedia Backup. This program is easy to use, but the only way you can define additional file types to back up is by using a filter. The company does supplement its bundle with Hitachi Ultimate Online Backup (which includes 2GB of free storage).
Similarly, Iomega's eGo offers Mozy Home; its Retrospect Ex­­press Backup and QuikProtect programs let you add individual files to a backup set. You get 2GB of free online storage at Mozy Home with the eGo.
CMS's BounceBack Ultimate handles various backup chores, but it's unique in letting you mirror your system's main hard drive. If the main system subsequently fails, you can boot from the external drive and keep working.
Western Digital's SmartWare was one of the friendliest application packages we looked at, and it offers full-drive security (most competing packages support only file and folder encryption). On the other hand, we couldn't figure out how to modify or add to the default file selections (Pictures, Movies, Music, Documents, and Other). HP's SimpleSave automates main-drive backup effectively; like SmartWare, it auto-selects files, but it lets you modify those selections.
Seagate's Manager Software for its FreeAgent drives is as friendly as WD's, but it offers only folder encryption. On the other hand, it supports folder-level syncing, and you can modify file selections for your backups individually.
Samsung's S1 Mini ships with a nice (but nameless) software app with a very pretty interface. We wish it would let users add files individually to a backup, though.
Toshiba's Portable Hard Drive 640MB was relatively slow, but we liked the automatic launching and configuring functions in its version of NTI Backup Now EZ--the only version that handled both file-based and image backups.
LaCie drives ship with the highly configurable (though harder-to-use) Genie Backup Assistant, and with a syncing program.
Security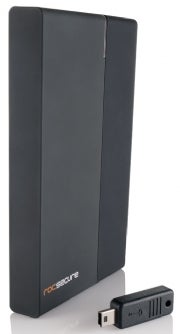 If your portable drive contains sensitive data, encrypting it to keep it away from prying eyes is a good idea. Vendors favor software-dependent encryption; and in the drives that we reviewed, they split just about evenly between full-drive encryption and file and folder-level en­­cryption. The better choice for you depends on whether you want quick and unfettered access to some files while vigorously defending the rest, or whether you want everything protected at full strength.
Western Digital's and Buffalo's drives adopt the full-drive approach. Both use a small partition (the OS sees it as a CD drive) to provide access to their utilities; but once you set a password, you can't access the main partition where your data resides. Samsung's SecretZone creates password-protected images that you can mount as virtual removable drives for seamless access; otherwise, however, it leaves your drive available. Seagate uses an en­­crypted folder that you can add files to and delete files from via a stand-alone encryption tool.
If you use your drive exclusively on your own desktop PCs and laptops, a software approach to se­­curity is fine, though some people may dislike the idea of installing and possibly running an unrecognized piece of software on their system. Roc­Stor's Rocbit FX KT drive offers a far more elegant solution: It uses a mini-USB security dongle containing an encryption key to unlock the en­­crypted data on the drive. No dongle, no data. The drive comes bundled with two dongles in case you misplace one.
Tip: Always remove security dongles when you aren't around--even if you're just making a dash for a cup of coffee. For some reason, devices with security dongles parked in them tend to attract more than their fair share of attention.
Shop Tech Products at Amazon