Page 7 of 7
Unbylined blogger at FierceCEO on January 1st, 2007: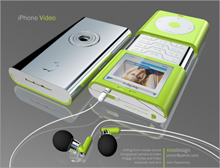 Here's what I think: Apple will announce two phones–one will ship immediately and the other will launch later this year. The first will be little more than an iPod Nano with basic phone capabilities while the latter will boast more advanced smartphone functions including real-time IM using Apple's iChat platform (and by proxy, AOL and Jabber). Both phones will come in a shockingly small and sleek Nano-style case and will operate on a Cingular-run Apple network.
Scorecard: Apple released one phone, not two; it shipped on June 29th, 2007. It didn't have IM. The iPhone was thin, but didn't resemble the Nano in dimensions or style. And Apple didn't launch wireless service under its own nameplate.
John Gruber at Daring Fireball, January 9th, 2007 (the morning of what turned out to be Jobs' iPhone keynote):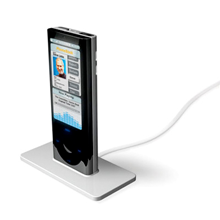 Even just a few days ago, I did not expect to see Apple announce a phone this week. But over the weekend I flip-flopped, and I now think it's more likely than not. Not a VOIP phone that depends on Wi-Fi or anything like that, but an honest-to-god mobile phone. It seems like there has to be some sort of "Wow, I thought maybe Apple would announce a phone but I didn't think they'd do it like this!" factor, but damned if anyone knows what it is. My wild unlikely-but-wouldn't-it-be-cool-as-shit guess: that it's not an iPod phone, but rather the introduction of a new mobile device OS.
Scorecard: Good flip-flop! Yes, Apple announced a true mobile phone. Yes, it stunned people. And yes, it was not an iPod phone but a phone running a new mobile OS.
So what can we learn from all of the above? Mostly that a high percentage of the things reported about the iPhone turned out to hooey. Which was true because so many iPhone-watchers made similar mistakes:
They instinctively assumed the iPhone would be iPod-like. They therefore leaped to conclusions and envisioned something with a click wheel and iPod-like interface, and an emphasis on music. The iPhone turned out to have surprisingly little in common with the iPod–it had a totally different interface, and its most striking feature was not its music player but its Web browser.
They thought it would have much in common with other cell phones. Most of which had a numeric keypad and a smallish screen. That's the biggest reason why none of the concept renderings are even vaguely reminiscent of the phone that Apple did design.
They knew that Apple might do something radically different, but few of them came anywhere near guessing correctly about what that radical something might be. There was lots of chatter about Apple sidestepping a traditional carrier relationship in favor of going into the wireless business. Didn't happen. Surprisingly few Applewatchers guessed that Apple might come up with an utterly new user interface for mobile devices.
They didn't do a great job of rendering verdicts on the plausibility of various rumors. In retrospect, the idea of Apple becoming a virtual wireless provider doesn't make a lot of sense, since that business model was already in the process of failing at the time, and wouldn't have let the company roll out the iPhone around the world. But I can't find any evidence that anyone said so at the time.
They rehashed a gumbo of "facts" from multiple sources. The stuff that might actually have been leaked by insiders in the know got indiscriminately blended with iffy guesswork and bizarre fantasy, until it was tough to tell the difference. For instance, several stories about the iPhone rightly talked about it having a touchscreen, but nobody figured out that this was (A) true, and (B) one of the phone's defining features.
Keep all of the above in mind as you read about the "iSlate." Maybe it's not just a giant iPhone/iPod Touch; maybe it packs innovations that nobody's guessing at yet; maybe it's called the iSlate, and maybe it isn't. Don't attach much credibility to rumors or opinions just because they come from a high-powered analyst. And don't assume that any price points or distribution channels that anyone has thrown out have anything to do with upcoming reality.
Do, however, feel free to share your thoughts about the Apple tablet in the comments on this story. If the prehistory of the iPhone is any indication, you've got as good a shot at nailing it as most of the people who have weighed in so far…
This story, "Early iPhone Rumors Give Insight into Apple's 'iSlate'" was originally published by Technologizer.