Page 3 of 4
Wireless Networks
Two of the four major wireless service providers--AT&T and Sprint--are appearing at this year's CES, while the other two--Verizon and T-Mobile--aren't holding any events or meetings. AT&T is hosting an all-day event for mobile app developers, at which several AT&T Mobility executives will discuss mobile devices that are designed to run on the AT&T 3G network and are scheduled to arrive in coming months.
Sprint will also talk about new mobile devices at CES. The carrier is holding several events where it will talk up its leadership position in rolling out the nation's largest real 4G (WiMax) services through its partner Clearwire. The Clearwire network now serves nearly thirty cities, up from just two cities at the beginning of 2009. Sprint may also use the event to announce plans for a new kind of smartphone that will run on both its 3G network and Clearwire's WiMax network. --Mark Sullivan
GPS and Car Tech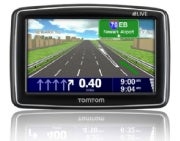 Garmin and TomTom have kept a low profile about their CES plans so far, promising to show their lineups of navigation devices but not hinting at any fresh ideas. Though we could be in for a major snoozer from these GPS giants, perhaps big surprises are in store regarding the category's efforts to beat mobile phones and apps such as Google Maps Navigation, not to mention netbooks and tablet devices. A CES panel discussion that includes executives from TomTom, Garmin, and Nokia may shed light on what's to come.
Count on the intersection of Internet and automobile to take a big chunk of car tech's CES buzz. Ford will deliver a keynote, no doubt to hype additions to its Sync platform, such as the ability to plug in a 3G USB modem and turn Ford cars into Wi-Fi hotspots. Pandora has big plans to storm automobiles in the years ahead. The first step is to develop stereo systems that act as dashboards for mobile-phone Pandora apps--and Alpine is up for an award in car audio innovation for doing just that. How long will it be until Web-connected cars can tap Internet radio and other services without the mediation of a phone? A panel discussion may provide insights about the likely timetable. --Jared Newman
Home Networking
At this year's CES, the traditional home-networking companies like Belkin, D-Link, Linksys, and Netgear will be focus less on faster wireless routers, and more on home-entertainment-oriented products. The 802.11n wireless standard finally won approval in late 2009, but router makers had already embraced the standard and launched "wireless N" products, so you won't hear much talk about the new standard in Las Vegas this year.
The Internet video revolution is well underway, and consumer networking companies are competing to find the best way to get pull audio and video content from the Internet or from a computer's hard drive--collecting, cataloging, and managing it, and sending it to screens large and small around the home. Such products connect directly to the Internet to access (and to play or store) Net video, and they also locate and organize Net video from devices throughout the home network.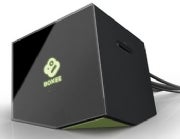 These devices were a big theme at last year's show, but this year you'll see more actual product announcements and debuts, including numerous new Net video set-top boxes and lots of upgrades to existing boxes. Many of these products will have reinvented user interfaces, will support more file types, and will be much easier to set up and use. For instance, D-Link will show off its new Boxee box, which comes with the popular video management software inside and supports a long list of Net video file types. --Mark Sullivan