CES 2010: Picks and Pans
Our crack staff of editors hit Las Vegas this week to cover the annual Consumer Electronics Show. We braved bedbugs, bad PR people, long taxi lines, and greasy convention-center food, all to find the hottest new gadgets and gear. We saw 3D HDTVs, tiny iPhone accessories, and tablets, tablets, and more tablets.
Here's the best and the worst of our week at CES.
We've Seen the Future, and It's in 3D
The 3D Revolution Is Here--Bring It On! I don't think it's a false start this time: The 3D-product plans for the coming year represent the initial salvos of the coming 3D revolution. Panasonic's 3D demos were among the most convincing. But the best implementation I saw, unfortunately, is one that won't be coming to market anytime soon: Sony showed its 24.5-inch 3D OLED HDTV as a technology demo only. --Melissa J. Perenson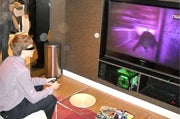 Do We Have to Pay a Premium for 3D? 3D home-entertainment systems may promise an IMAX-at-home experience, but these brand-new 120-Hz TVs and Blu-ray players are sure to stretch many a budget. Imagine showing off your new 3D home theater to guests, or to your kids and all their friends--that's one pair of glasses for every member of the audience. Until 3D glasses improve (or become dirt cheap), or until someone develops a reasonably priced auto-stereoscopic display, consumers should think twice about jumping on the 3D bandwagon. --Nate Ralph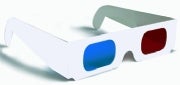 So When Do We Get Fashionable 3D Glasses? Some 3D glasses are futuristic, others are plain-Jane. All are necessary for watching the new 3D HDTV models that are the talk of CES. But never mind how your coolness stock goes down wearing these things; the glasses on the whole did not seem solidly designed. And very few that I tried fit over my own glasses. --Melissa J. Perenson
Going Mobile
Nexus One, Changing Travel Plans Everywhere: The Google Nexus One is a game-changing phone, so why am I panning it? The problem isn't the phone itself, but the timing of the launch. Why did Google schedule a press event the week of the biggest tech show in the United States, but not schedule it at the show? Disgruntled editors had to change their flight arrangements to cover this poorly timed announcement. It's just a phone, right? --Ginny Mies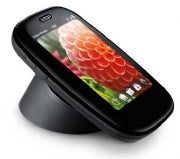 C'mon, Palm, We Wanted More: My beef isn't so much with a product as it is with a company. Palm announced here at CES that its Pre and Pixi devices will double as mobile Wi-Fi hotspots, serving up to five devices with Internet connectivity from the phone (though it will need a special tethering plan). Palm needed a much larger announcement here at CES to keep its offerings competitive with the spate of cool Android phones that are (seemingly) being unveiled every day. Palm needs new phones with larger screens, better keyboards, better apps, and faster processors. Until that happens, Palm smartphones will continue to be outdone, and outsold, by Android phones and iPhones. --Mark Sullivan
Windows Mobile Impresses (Really!): Since the HTC HD2 launched in Europe and Asia, the blogosphere has been buzzing about whether it would launch stateside. What's so hot about this smartphone? It has a superslim design, a 4.3-inch display, and a powerful 1GHz Snapdragon processor. It is by far the best Windows Mobile phone we've ever seen, and one of the best of the show. The HD2 will land on T-Mobile this spring. --Ginny Mies
It's a Smartphone...No, a Netbook...Okay, It's a Smartbook: The Lenovo Skylight is the company's first entry into the emerging smartbook category, and the device looks promising. It weighs a mere 1.95 pounds, offers 10 hours of battery life, and has Wi-Fi and 3G connectivity. The 10-inch screen sports an HD-friendly 1280 by 720 resolution, and the keyboard is pure Lenovo: comfortable, responsive, full-size excellence. The Skylight will start shipping in April for $499; subsidized prices from carriers like AT&T have yet to be announced. --Nate Ralph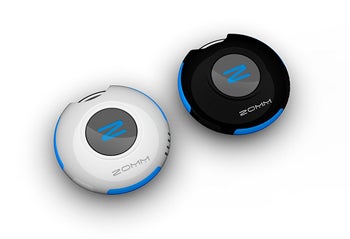 How Much Did You Say That Gizmo Cost? I'm not sure how you pronounce the word Zomm, but I can say that $80 is too much to pay for one. Due this summer, Zomm is a small disc that vibrates and flashes if you stray too far from a Bluetooth phone that you paired it with. Zomm's creators bill it as the first "wireless leash" for cell phones, designed to keep you from losing your handset. But at that price you might be better off simply buying cheaper phones and letting them stay lost. --Yardena Arar
A Really Hot Hotspot: Sprint's Overdrive 3G/4G Mobile Hotspot by Sierra Wireless is the first dual-mode mobile hotspot. This elegant little device connects to either Sprint's 3G network or Clearwire's 4G WiMAX network (now in 27 cities; 80 by 2011), and then connects up to five other devices via Wi-Fi. These devices can include an iPod Touch running Skype for voice, or a laptop streaming video wirelessly from sites like Hulu. The Overdrive isn't the first mobile hotspot on the market (see the MiFi 2200 from Novatel), but it is the first one to connect to major 3G and 4G networks. The device is available January 10 for $100. Sprint's combo 3G/4G plan is $60 per month. --Mark Sullivan
Skip This Presentation: All over the CES show floor, mobile projectors were shining bright. Unlike most of those cool pico projectors (some of which attach to mobile phones), however, the BlackBerry Presenter has no built-in projector at all. Instead, this $199 box acts as a wireless bridge between your BlackBerry phone and a standard projector. We're hard-pressed to believe that this 3.4-by-2.4-by-0.9-inch device will appeal to people who need to give presentations from their phone, especially considering the selection of cool pico projectors entering the marketplace. --Robert Strohmeyer
(For a slideshow summary of these Picks and Pans, see "The Best of CES 2010" and "The Biggest Bummers of CES 2010.")
Next Page: Scene and Heard
For comprehensive coverage of the Android ecosystem, visit Greenbot.com.