Page 5 of 5
Conclusions
USB 2.0, introduced in 2002, is obviously showing its age. "Eight years is a long time to wait for an update," says Brian O'Rourke, principal analyst at In-Stat, a market intelligence company. "We've clearly outgrown USB 2.0, and the new spec is aimed at those who move large chunks of data. Moving big files around will no longer seem to take forever."
There will, no doubt, be an onslaught of USB 3.0 equipment in the near future, including computers, drives, webcams and memory keys. According to O'Rourke, "2011 will be the year of USB 3.0, with a huge variety of devices available. By 2013, I expect that over 1 billion USB 3.0 drives will be sold worldwide."
In my tests, the first round of USB 3.0 hard drives delivered 400Mbit to 440Mbit/sec. of actual throughput. This is between two and three times what USB 2.0 is capable of and can reduce the time to transfer 10GB of data from about 10 minutes to between 3 and 4 minutes.
In the coming years, look for this increased speed to enable new technologies, such as kiosks that can put an entire high-definition movie on a memory key in a minute, self-powered DisplayLink USB high-resolution monitors and flash-based HD camcorders that can transfer their raw video in a few minutes.
For me, the most exciting step forward is that USB 3.0's speed will make it possible to put an entire system -- OS, programs and data -- on a memory key that's fast enough to work seamlessly. Who needs to lug a laptop around when you could just carry a memory key and a USB 3.0 card, and plug them into any computer?
Meanwhile, if you're shopping around for a new system, it's a good idea to see whether the computer offers USB 3.0. If it doesn't, then make sure it at least has an ExpressCard slot, so that when it's time to start buying USB 3.0 devices, you can also get an adapter -- and take advantage of the speed.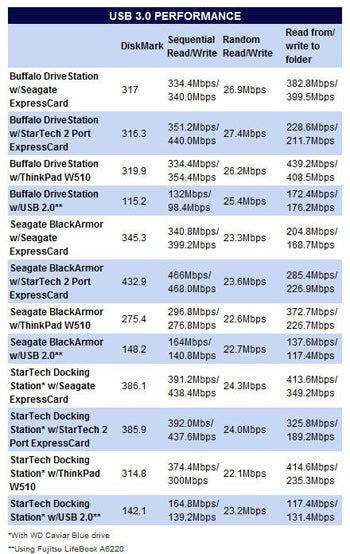 Brian Nadel is a frequent contributor to Computerworld and the former editor in chief of Mobile Computing & Communications magazine.
This story, "USB 3.0: The New Speed Limit" was originally published by Computerworld.