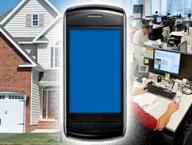 It's time for IT to face facts: The great corporate barrier against employees using personal smartphones has been breached.
Despite everything you may believe about the need to control employee access and equipment, more and more companies are easing the reins on employee-owned smartphones in the corporate environment.
[ Keep updated on the latest mobile insights and developments with InfoWorld's Mobilize newsletter and Mobile Edge blog. | Follow tech news and reviews from your smartphone at infoworldmobile.com. ]
C-level executives are no longer alone in demanding exceptions for their iPhones. Half of the smartphones in use among U.S. and Canadian businesses are not company-issued equipment, according to a recent report from Forrester Research. In fact, some organizations are even subsidizing employees' service plans as an easy way to avoid the procurement and management headaches of an increasingly standard piece of work equipment. But should you?
Several issues beyond access and security are worth considering before you decide who should own your employees' smartphones. But take note: Smartphone use among U.S.-based information workers is expected to triple by 2013, according to Forrester. The time to establish your smartphone ownership plan is now.
Employee-owned smartphones: A question of money Subsidizing employees' use of their own mobile devices seems like a great way to contain cell phone costs. After all, reimbursing a flat fee for work usage of employees' phones can cap your monthly per-user costs and reduce the likelihood of inactive cell phones going unnoticed on the rolls. Moreover, you can eliminate the need to fight with carriers over billing or to outsource this activity to a TEM (telecom expense management) firm to ensure you're not being cheated. (To get a sense of severity of carrier billing issues, consider this: Even after paying TEM firms to review and fix billing issues, TEM clients come out ahead, saving real money on their telecom bills.)
But moving to a subsidized, employee-owned smartphone plan probably won't save you money, says Michael Voellinger, executive vice president at Telwares, a telecom services and consulting firm with a long history in the TEM business.
"It's usually a wash," says Voellinger, whose firm has seen some clients save money this way, while others ended up spending more.
Why isn't a capped per-user payment cheaper than setting up and managing a company-wide plan? Because many of the issues that come with employer-paid smartphones also apply when paid by the employee.
For example, if an employee goes overseas and incurs roaming costs, who pays? Or when an employee exceeds a data plan's limits for work purposes, how do you determine your share of this cost? As it turns out, your largest cost ends up being staff time to figure out and process these exceptions as they occur, not the specific extra charges themselves, Voellinger notes.
Moreover, if smartphone charges are treated as a reimbursable expense, it becomes difficult to quantify your telecom spend across the organization. In essence, you're burying the data, which tends to lead to unnecessary usage and, thus, higher costs.