Smartphone smackdown: HTC EVO 4G vs. Google Nexus One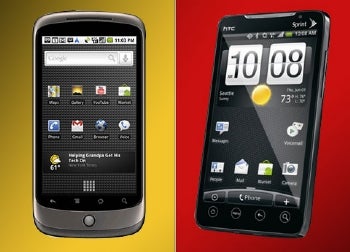 When Google released its Nexus One smartphone earlier this year, it was intended to serve as a showcase for "Android done right." In other words, Google was hoping to set a new bar for Android device manufacturers by releasing a phone with a 1GHz processor that was significantly more powerful than what previous Android phones had used. But at CTIA in Las Vegas this week, HTC stepped up to the challenge by unveiling its own device that not only has equivalent processing power but also is capable of running on Sprint's high-speed WiMAX network. In this slideshow we'll break down the basics of HTC's new EVO 4Gand see how it compares with Google's Nexus One.
The Processors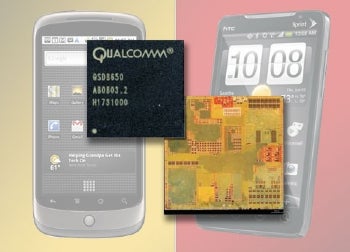 This is a pretty obvious tie, since both devices run on the 1GHz Qualcomm Snapdragon processor. This is hardly surprising, since both the Google phone and the EVO 4G were manufactured by HTC - in other words, once HTC got its feet wet in manufacturing Google's phone, there was no reason for it not to use the Snapdragon for its own 4G Android phone. From a practical standpoint, the Snapdragon processor gives both devices the computing ability needed so users can run multiple complex applications at the same time.
For comprehensive coverage of the Android ecosystem, visit Greenbot.com.