Page 2 of 2
Can I print from the iPad? No. Apple didn't stick a USB port in the tablet.
You'll have to shunt what you want to a print to a PC or Mac using e-mail, or sync the iPad using iTunes or MobileMe, then print from there.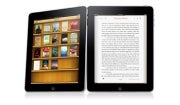 I want to read some books. What do I do? Apple's supposed to add its free iBook app to the App Store on Saturday. Install it and you'll be able to purchase e-books from the limited stock -- limited compared to Amazon.com's e-book inventory, at least -- that Apple's put together for the launch.
Last week, Amazon announced it would rewrite its Kindle software -- already available for the iPhone, as well as the Mac and PC -- for the iPad, but didn't disclose a date. As of late Thursday, the Kindle iPad app hadn't appeared.
And how does the iPad do as an e-reader? We don't know, yet. We haven't put hands to one long enough to find out. So no comment for now. Wouldn't be prudent.
Can I watch movies, TV? Of course.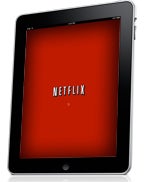 You can rent movies or purchase television episodes from iTunes, or if you're a Netflix member, download the free app to stream movies and TV shows to your iPad.
ABC has also posted viewing software (ABC Player) on the App Store, the only major television network to do so by late Thursday.
Can I do real work on my iPad? Depends on how you define real (as opposed to fake work, which for us means a nap or ESPN), but you can write and crunch numbers and craft soul-sucking presentations if you buy the three apps that make up the iPad version of Apple's iWork suite.
Apple's used a way-back machine to return to the days of the unbundle, when suites weren't collections with a single price, but an agglomeration of separately-purchased programs that worked together, more or less. In other words, you buy the three applications -- Pages, Numbers and Keynote -- separately from the App Store. Price: $9.99 each.
Of course, if you're a numbers person and wouldn't know a gerund from a gradated background, you pay for only what you want and the hell with the rest.
There's no camera on the iPad, so how do I get photos onto the thing? Out of the box, the sync cable is your friend: Use it and iTunes to synchronize collections on your computer with the iPad.
By the way, you'll need to update your Mac or PC to iTunes 9.1 -- Apple slipped that out Tuesday -- to sync with the iPad and organize the books you buy with the iBook app.
If there's $29 burning a hole in your pocket, you can spring for the iPad Camera Connection Kit. One of the two adapters accepts a camera's SD memory card; the other links your camera's USB cable with the iPad. Too bad the kit doesn't ship until later this month.
I tried the on-glass keyboard and hate it. What do I do? The iPad also syncs with Bluetooth keyboards, so if you have one of those, you should be able to link and use it without any trouble.
Apple sells a combination keyboard and iPad dock -- called, not surprisingly, the iPad Keyboard Dock -- that also includes an audio jack for connecting the iPad to speakers or a stereo system. It costs $69. While some reviewers have received a dock, Apple's not shipping to the rest of us until late this month.
An Apple-branded Bluetooth keyboard -- basically, the same keyboard as in the dock -- also costs $69 and is available now.
I have a MobileMe account. Can I add the iPad to the list of my devices to sync? Yes, you can.
To MobileMe, Apple's sync and storage service, the iPad is just another device. You can sync the mail, contacts and calendar on the iPad with your iPhone, Mac or PC; use MobileMe's 20GB iDisk to store documents, like those you create with the iWork apps; register with the Find My iPad feature; and remotely wipe a lost or stolen tablet.
If you don't have a MobileMe account, you can try the service for 60 days free of charge.
Gregg Keizer covers Microsoft, security issues, Apple, Web browsers and general technology breaking news for Computerworld. Follow Gregg on Twitter at
@gkeizer or subscribe to Gregg's RSS feed
. His e-mail address is gkeizer@ix.netcom.com.
This story, "iPad FAQ: Your Top 14 Questions Answered" was originally published by Computerworld.