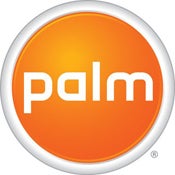 Is Palm up for sale? Is this the last hurrah for Pre, Pixi, and WebOS? Bloomberg dug up some anonymous sources who say Palm's shopping itself around. In IT Blogwatch, bloggers wonder if this is about smartphones or patents.
Your humble blogwatcher selected these bloggy morsels for your enjoyment. Not to mention Error'd...

Serena Saitto and Ari Levy broke the story:
The company is working with Goldman Sachs ... and ... Qatalyst Partners to find a buyer, said ... three people familiar with the situation ... who declined to be identified. ... Taiwan's HTC Corp. and China's Lenovo Group Ltd. have looked at the company and may make offers. . .more

Founded in 1992, Palm helped pioneer the market for handheld organizers with its PalmPilot devices. The company was acquired by U.S. Robotics, which was ... purchased by 3Com [which] spun off Palm in 2000. ... The Pre was Palm's first phone based on WebOS. It went on sale in June 2009, followed by the smaller, cheaper Pixi in November. Read more . . .

Devindra Hardawar says Palm's situation is "dire":
Palm currently has a market value of $870.8 million, and given its rate of poor sales so far, it certainly won't be able to hold out for much longer. ... Palm's only choice now is to be bought out.

The only question is who is brave enough to help resuscitate the company.Read more . . .

Dan Nosowitz is intrigued:
Rumors that the company would be put up for sale have dogged Palm for a few weeks now. ... But this is the first time we've heard any solid sources confirm that rumor. . .

HTC and Lenovo were both specifically named as potential buyers for Palm. It would be a huge, and intriguing, move for either company. Read more . . .

Whereas Brandon Hill thinks it's patently obvious that HTC's buying Palm:
Just last week, Palm CEO Jon Rubinstein was talking rather positively about Palm and its future despite that fact that buzzards are circling overhead. . . .


Palm seems like a natural fit for HTC and Palm's patent portfolio could give it some ammunition in the fight against Apple. It also wouldn't hurt to have webOS and its developers in HTC's back pocket. Read more . . .

Jesus "phone" Diaz agrees:
Palm has a long history in the PDA and smartphone worlds. ... As a result of this long story, Palm owns patents that may become very effective weapons in the war against Apple's omnipotent JesusPhone. Weapons that HTC may use to settle the lawsuit against Apple . . .


Apple never sued Palm, presumably because Palm has enough patents to sue Apple back and make the legal battle pointless. Read more . . .

But Harry McCracken hopes not:
[I'm] fond of both Palm's current products and its immense legacy ... I'm rooting for a buyer who can figure out how to make WebOS into the major mobile-OS player it deserves to be-and I'm fretting about scenarios in which its gets bought and withers away. Read more . . .

So what's your take?
Get involved: leave a comment.

Don't miss out on IT Blogwatch:
This story, "Palm's Possible Suitors: HTC, Lenovo" was originally published by Computerworld.