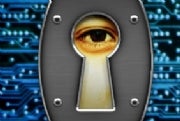 European countries have publicly targeted Google for the company's privacy policies. But these same countries are among the leaders in asking Google to turn over private information about its users, and in trying to censor Google search results. What's behind this schizophrenic treatment of the search giant?
Various European countries have for quite some time publicly excoriated Google for a variety of reasons, including possible anti-trust issues and privacy concerns. Today, for example, ten privacy commissioners from Europe and elsewhere released a letter criticizing Google over privacy issuesrelated to Google Buzz.
The letter complained:
"...we are increasingly concerned that, too often, the privacy rights of the world's citizens are being forgotten as Google rolls out new technological applications. We were disturbed by your recent rollout of the Google Buzz social networking application, which betrayed a disappointing disregard for fundamental privacy norms and laws. Moreover, this was not the first time you have failed to take adequate account of privacy considerations when launching new services."
The letter then asked Google for some kind of promise that it would not violate people's privacy when it launches new products:
"We would like to receive a response indicating how Google will ensure that privacy and data protection requirements are met before the launch of future products."
The letter was written by Jennifer Stoddart, Privacy Commissioner of Canada, and signed by the privacy commissioners of France, Germany, Ireland, Israel, Italy, the Netherlands, New Zealand, Spain and the U.K.
But at the same time many European countries are out to protect people's privacy, they are also in the forefront of making attempts to censor Google, or to request personal information about Google users. Today Google launched a Web site that shows which countries around the world have asked Google to remove content from a Google service, or that have asked Google to provide information about users of Google services. On a map of the world, it shows how many requests have come from different countries.
Germany was number two on the list for requests to remove data, with 188 requests. The U.K. had 59 requests and Italy 57. As for requests for information about Google users, the U.K. was number three with 1166 requests. France had 846 requests, Italy 550, Germany 458, and Spain 324.
What's behind this schizophrenia? Hypocrisy is part of the story, of course --- why else would the U.K. sign a letter complaining about Google's lack of attention to privacy, and yet be number three in the world to ask for information about Google users?
But there's more than hypocrisy at work. More than in the U.S., European countries attempt to control a nation's overall culture. In France, for example, laws govern the use of language, as a way to control Americanisms from creeping into their language. So it's natural that these countries would treat the Internet in the same way -- to control culture. So expect more complaints about privacy from Europe, and more requests to block information as well.
By the way, Brazil tops Google's list of countries that want content blocked, or want information about Google users --- 3633 requests for information about Google users, and 291 requests to remove content. The U.S doesn't fare that well either, coming in second to Brazil for data requests at 3580, and fourth in the world for requests to remove data, at 123.
This story, "What's Behind Europe's Schizo Treatment of Google?" was originally published by Computerworld.