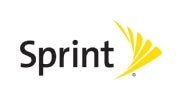 Sprint CEO Dan Hesse's efforts to improve his company's customer satisfaction could be bearing some fruit, although that's still cold comfort for a company that has lost 5 million wireless subscribers over the past three years.
According to the latest American Customer Satisfaction Index published Tuesday, Sprint has surged forward to its highest score in the survey's history, just two years removed from scoring its lowest-ever rating on the index. The ACSI, which is published quarterly by the University of Michigan's Ross School of Business, finds that Sprint's wireless service customer satisfaction ratings have risen to an all-time high score of 70 on a 100-point scale. In 2008, Sprint's customer satisfaction rating had crashed to a score of 56, making it far and away the lowest-rated carrier in the United States.
Sprint CEO Dan Hesse has repeatedly emphasized that improving Sprint's reputation for customer service was its No. 1 priority. Sprint's overall market share and customer satisfactions ratings had until recently been in overall decline since its acquisition of Nextel back in 2005.
The plunge in customer satisfaction in 2008 coincided with a massive plunge in its wireless subscriber numbers, as Sprint lost more than 4 million wireless subscribers for the year. The company has continued to lose wireless subscribers since then despite improved customer satisfaction ratings, although its losses have sharply slowed over the past few quarters. In the first quarter of 2010, Sprint lost a mere 75,000 wireless subscribers, representing the company's best news on wireless customer numbers since it lost 60,000 wireless subscribers in the third quarter of 2007. The company hasn't had a net positive wireless subscriber addition since the second quarter of 2007, when it added 373,000 wireless subscribers.
Prof. Claes Fornell, a professor of business administration at the Ross School of Business, says that most of Sprint's major problems over the past few years were likely due to customers fleeing the slower iDEN network that the carrier inherited when it merged with Nextel five years ago.
"Mergers of large service companies are often detrimental to customer satisfaction, and the customers acquired from Nextel had even lower satisfaction than the Sprint customers," he says. "In order to stem customer defections, Sprint has relied on price promotions and bundled services."
Verizon customer satisfaction slips
Looking elsewhere at this year's ACSI for wireless subscribers, it seems as though most carriers in the United States have improved their customer satisfaction, with T-Mobile (2.8% increase in customer satisfaction), Sprint (11.1% increase) and AT&T (3% increase) leading the charge. Verizon Wireless saw its customer satisfaction rating slip by 1%, but still found itself tied with T-Mobile for the highest customer satisfaction rating for all major carriers in the United States with a score of 73 out of 100.
Fornell says that the broad increase in customer satisfaction ratings for wireless services showed that the industry had greatly matured over the past three years and had become a focal point for telecom companies looking to secure their future share in the marketplace.
"Customer satisfaction with wireless also increased, up 4% to 72, setting a new all-time high for the industry for a third straight year," he says. "With wireless looking to be the future of telephone service and with escalating competition, companies are ramping up efforts to provide new services, simplified usage plans, and better pricing."
Read more about anti-malware in Network World's Anti-Malware section.
This story, "Sprint Customer Satisfaction Surges" was originally published by Network World.