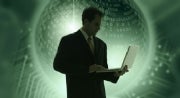 Canada's newest wireless carrier is trying to set itself apart from the other startups now entering service by targeting the nation's large Asian community.
Mobilicity, the brand name of parent Data & Audio-visual Enterprises (DAVE) Wireless, began signing up customers on the weekend in Toronto and its surrounding suburbs, promising to extend its HSPA+ network later this year to Vancouver, Calgary, Edmonton and Ottawa, the nation's capital.
For $20 a month on top of any of its no-contract plans, subscribers can take one of two unlimited voice calling packages: One to China, Hong Kong, South Korea, Japan, Singapore and Vietnam, and the other to India, Pakistan and Bangladesh.
"The two largest ethnic groups in the Greater Toronto area are Asian and South Asians," company president David Dobbin explained. "Eighteen per cent of the GTA are East Asia and 16 per cent from South Asia. They're huge communities and they're completely underserved."
DAVE Wireless, headed by Toronto businessman and satellite radio network owner John Bitove, paid CDN$243 million in Canada's 2008 AWS spectrum auction for licences covering many of the country's biggest cities. It's also funded by New York's Quadrangle Capital Partners.Unlike Wind Mobile, which is backed by Egypt's Orascom Telecom Holdings S.A.E., Mobilicity isn't trying to build a national network. Instead it's focusing on urban dwellers who aren't looking for the coast-to-coast coverage offered by incumbent carriers.
The Canadian government set aside spectrum for new entrants in the 2008 to encourage competition because three incumbents -- Bell Canada, Rogers Communications and Telus Corp. -- hold about 95 per cent of the wireless market.
An estimated 70 per cent of Canadians are wireless subscribers, leaving 30 per cent of the market -- roughly 7 million people -- up for grabs.
Mobilicity, Wind Mobile and Public Mobile are three of the four pure-play new entrants. Public Mobile, which spent $52 million on what many thought was less desirable PCS spectrum in the auction, is expected to shortly launch service aimed at so-called working class Canadians in Toronto and Montreal.
Three cable operators also bought AWS spectrum in 2008, including Western Canada-based Shaw Communications Inc., Atlantic Canada-based Bragg Group and Videotron, which serves the province of Quebec. These players will have the advantage of offering quad-play services of cable TV, VoIP, Internet and wireless.
Videotron has been reselling wireless service for several years from Rogers, but it now will be able to control its future with its own network. It's expected to launch service this summer. Shaw has said it will launch service at the end of 2011, while Bragg Group has been silent on its plans.
Mobilicity is trying to keep costs under control by outsourcing almost everything it can. Ericsson Canada, for example, is not only building the carrier's network but is also managing it.
Mobilicity, which becomes the country's seventh carrier, started by opening 35 stores in the Toronto area, which will be supplanted by some 200 sales outlets in computer stores and other retail locations.
Bitove controls the Canadian franchise for U.S.-based XM satellite radio as well as several chains of restaurant and take-out food outlets said he will try to use them to boost Mobilicity sales as much as he can.
Like Wind Mobile, Mobilicity is selling handsets at full price. Its plans start at CDN$15 a month and go up to $65 a month, which includes unlimited data.Initially at least, Wind, Mobilicity and Public Mobile will target Canadians who don't want to sign a two or three-year wireless contract or have been avoiding going wireless for other reasons.
However, the incumbents each have their own brands that are going after the same market.
Mark Goldberg, a Canadian telecommunications consultant, likes Mobilicity's range of plans. "It's a different offer from the incumbents and Wind," he said in an interview. However he acknowledged they won't appeal to a business traveller who crosses the country a lot.
"I think they've got a bit of a winner" said Brian Platts of Nottingham Communications, a Canadian telecom marketing consultant. However, he said that when a Mobilicity subscriber leaves the so-far small Toronto coverage area and is forced to roam, the plans don't look as good as some competitors.
This story, "Canada Adds Seventh Wireless Carrier" was originally published by networkworldcanada.ca.