Page 2 of 3
Nintendo Game Boy (1989)
Original cost: $90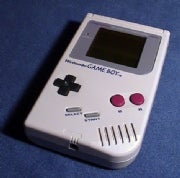 A member of the National Toy Hall of Fame, the Nintendo Game Boy has sold in the millions. The handheld's relative newness and enormous popularity have ensured that you can still find many units floating around. You can grab one on the market today for around $20 (though that number fluctuates depending on the cosmetic wear, the included games, and whether the box is included).
Collectors, however, are beginning to prize mint-condition devices and unopened boxes: A seller recently auctioned an unused Game Boy, complete in the box, for $200 on eBay.
Sony Walkman TPS-L2 (1979)
Original cost: $200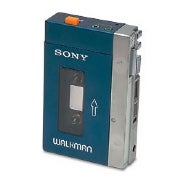 Hitting the number one spot on PCWorld's "The 50 Greatest Gadgets of the Past 50 Years," the original Walkman (originally called a Soundabout) turned 30 last year and remains a superstar in the gadget world.
At a recent eBay auction, a working TPS-L2 (in moderate condition) went for $40; a model in better condition can currently be found at Vintage Personal Stereos for $184.
Stadium Events (1987)
Original cost: $30
One of the hottest stories to rock the video game collecting community this year was the $41,300 sale of a sealed copy of Stadium Events, a Nintendo Entertainment System game. The seller found this gem among a pile of old video games that he was going to donate to Goodwill.
That news came just a few weeks after a woman put up an old Nintendo system on eBay with a few games. Much to her surprise, the auction closed at $13,105 because one of those games happened to be Stadium Events in the original cardboard box. According to the guide Video Game PriceCharts.com (which also gives tips on how to tell the versions apart), the U.S. version is valued between $1000 and $13,000, and the less-rare European release commands between $100 and $1000.