Page 3 of 3
NBA 2 Ball (1998)
Original cost: Free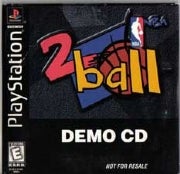 Video games are among the most valuable tech items you may unknowingly have stored away in the attic. Collectors prize special versions, limited editions, and prototypes--and if you somehow stumbled across one of them in your past, it may very well mean a small financial windfall.
Consider NBA 2 Ball. Copies of the PlayStation game were distributed at the 1998 NBA All Star Game. When a friend who attended the event brought one to school, Mike Muchnik bought it from him for a mere $5. After hanging on to the game for 12 years, he decided to sell it for some extra cash.
Muchnik did some research and learned from gaming experts "that approximately 500 copies were made to be distributed as a way of advertising 2 Ball, which was a new addition to the NBA All Star game." However, the game was never sold on the market--and, including his, only four copies are known to exist.
He says, "I was told it could be worth one figure or as high as five figures, and I would only know when I auctioned it. I started the bidding at $300 because I was told that someone would be willing to pay me $300 for it." After he made a video to prove its authenticity, 25 bids drove the price up to $710.
Nintendo Cereal Box (1988)
Original cost: Unknown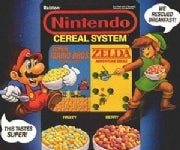 Other gaming treasures can command a decent price simply because they don't exist anymore, and nostalgia isn't always satiated by hilarious '80s commercials on YouTube. In this case, Nintendo had its name on a "cereal system," otherwise known as cereal.
Fast-forward 22 years later, and a remaining Nintendo cereal box (with contents still inside) sold for $207.50.
Motorola DynaTAC 800x (1983)
Original cost: $3995
If you happened to be one of the first adopters of mobile technology and you still keep your brick phone around, you may want to stop using it as a paperweight. Cell phone collecting is still in its infancy, but as early models start to disappear, they are becoming increasingly valuable.
Revered as the world's first mobile phone, the DynaTAC 800x weighed nearly 2 pounds, and its battery lasted about 30 minutes. At the time, though, it inspired the kind of demand and waiting lists that would make Steve Jobs green with envy (not to mention its starring role on Saved by the Bell). Currently, Retrobrick and Vintage Mobile Phones offer these handsets for anywhere from $73 to $123.
Mattel Intellivision (1979)
Original cost: $299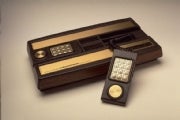 Remember the Intellivision? Though Atari has become synonymous with '80s gaming, the Intellivision was its first major competitor, selling approximately 3 million units during its life span. First manufactured and marketed nationally by Mattel in 1979, the Intellivision was off the market by 1990. (Mattel sold it to a liquidation company in 1984.)
Though it lost the system wars, the classic console lives on at the appropriately named Intellivision Lives (where a group of former Intellivision game programmers known as the Blue Sky Rangers continue the magic with trivia, history, and news). Nonetheless, it remains a fond memory for many--and the games have been revived in modern computer and video game formats, too. If you saved your old console or are looking to repurchase this piece of retro gaming history, they typically sell for between $50 and $100.