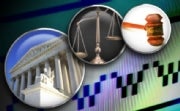 The past two decades have seen rapid growth in self-service technologies like automated teller machines, online shopping and airport check-in kiosks. But that's "only the beginning," according to the Information Technology & Innovation Foundation , a nonpartisan think tank in Washington.
In a report issued last month , the ITIF said the next decade could see even more efficiencies and cost savings from self-service automation -- if government policies are supportive. The report included the following recommendations to policymakers:
• Resist the pleas of traditional businesses to restrict self-service operations. In one example of a such a restriction, car dealers succeeded in getting all 50 states to pass laws making it illegal for carmakers to sell directly to consumers over the Internet.
• Deliver more government services online and via kiosks.
• Create a climate that's conducive to self-service operations by, for example, making broadband Internet access widely available and enacting legal reforms. One such reform was the legislation that gave digital copies of checks the same legal status as paper checks; it paved the way for ATMs that can process checks.
• Establish stronger safety nets for people who will lose their jobs as a result of self-service technologies.
Critics say self-service technology is cold and impersonal, but the ITIF said those concerns are outweighed by convenience, lower costs and other economic benefits.
Read more about gov't legislation/regulation in Computerworld's Gov't Legislation/Regulation Knowledge Center.
This story, "Report Envisions a Self-service Future" was originally published by Computerworld.