Green Day: Rock Band's demo released on Xbox Live earlier today, and Harmonix is already hyping the next title in its music game franchise. Upon completing the demo, players will be treated to the image shown above (courtesy of Destructoid) that shows an additional instrument alongside the franchise's famous guitar, bass, drum, and microphone icons. The furthest icon on the right shows a set of piano keys, which we can assume to indicate that the keyboard will be a new instrument introduced in Rock Band 3. That is, unless newly-appointed Rock Band accessory manufacturer Mad Catz is planning on introducing a grand piano accessory.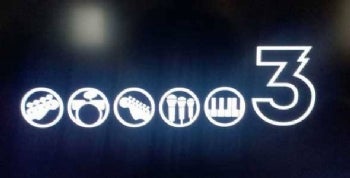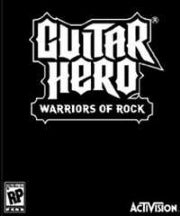 The next chapter of the Guitar Hero series has also been hinted at, though we're not sure if Activision wanted the title of its next music game divulged yet. An Amazon listing for a game called Guitar Hero: Warriors of Rock has popped up on the site, displaying a logo for the game alongside a September 21 release date. According to the listing, the game will come out for the PS3, Wii, and Xbox 360 with each version coming in a $60 standard package, a $100 guitar bundle, or a $180 "super bundle."
Music game fans -- which, if any, of the two music games are you looking forward to?
SOURCES: Keyboards teased for Rock Band 3 in Green Day demo [Destructoid]
Amazon Leaks Guitar Hero: Warriors of Rock [1UP]
Got any tips, corrections, or feedback? Contact GamePro's news team or follow the author of this story on Twitter.
This story, "Rock Band to Get Keyboards, Guitar Hero to Have Warriors" was originally published by GamePro.