Page 3 of 5
Enhanced Security
In the past, Microsoft Office has been susceptible to a variety of security threats, ranging from macro viruses to exploits of embedded vulnerabilities. Users (and administrators) often relied on frequent updates, patches, and third-party security products to keep their systems safe from threats embedded in documents, presentations, or spreadsheets.
Office 2010 includes several technologies that help to enhance security and protect the system from threats. First and foremost is Protected View, which works by opening new documents from unknown sources in a "digital sandbox" that prevents a user from editing the document or executing macros or other embedded features. That way, a user can view the document without any risk to the system and then decide whether they want to trust the document.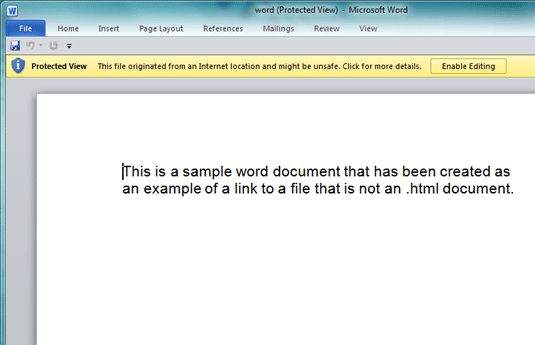 Protected View is only one layer of protection offered by Office 2010. Other important security enhancements include Data Execution Prevention (DEP), which should block whole classes of attacks by preventing the execution of embedded programs or untrusted macros, and Office File Validation, a component that checks files for proper format structure before allowing them to open. The Microsoft Trust Center application can also control which types of files are allowed to be opened, saved, and blocked. Trust Center can work hand in hand with group policy controls, allowing administrators to better enforce security policies across the enterprise.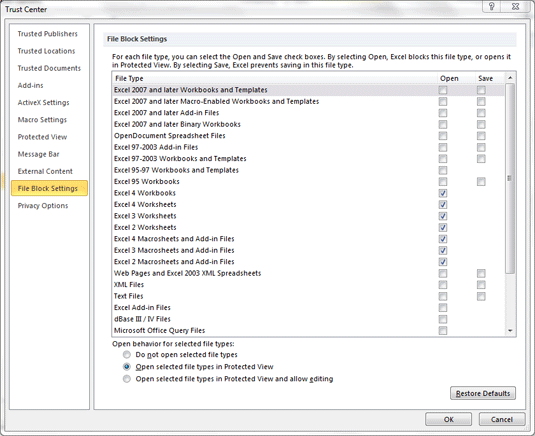 Excel Sparklines
If you're looking to leverage the analysis capabilities of Excel, Office 2010 offers two tools that should help you get the most out of your spreadsheet data. The first is Sparklines, which are "intense, simple, word-sized graphics," as their inventor Edward Tufte describes them in his book "Beautiful Evidence." Sparklines -- which are embedded into the spreadsheet alongside the numbers being represented -- provide a swift visual cue to the meaning of the numbers. Sparklines can be created to show trends, such as sales growth over a period of time, or used to create "win/lose" data bars, which can represent numbers that exceeded or failed to meet expectations. Other uses for Sparklines include embedded bar charts, which can graphically represent month to month ranges in a single cell. Sparklines will prove to be an excellent tool for knowledge workers looking to give some visual flair to values in a spreadsheet.